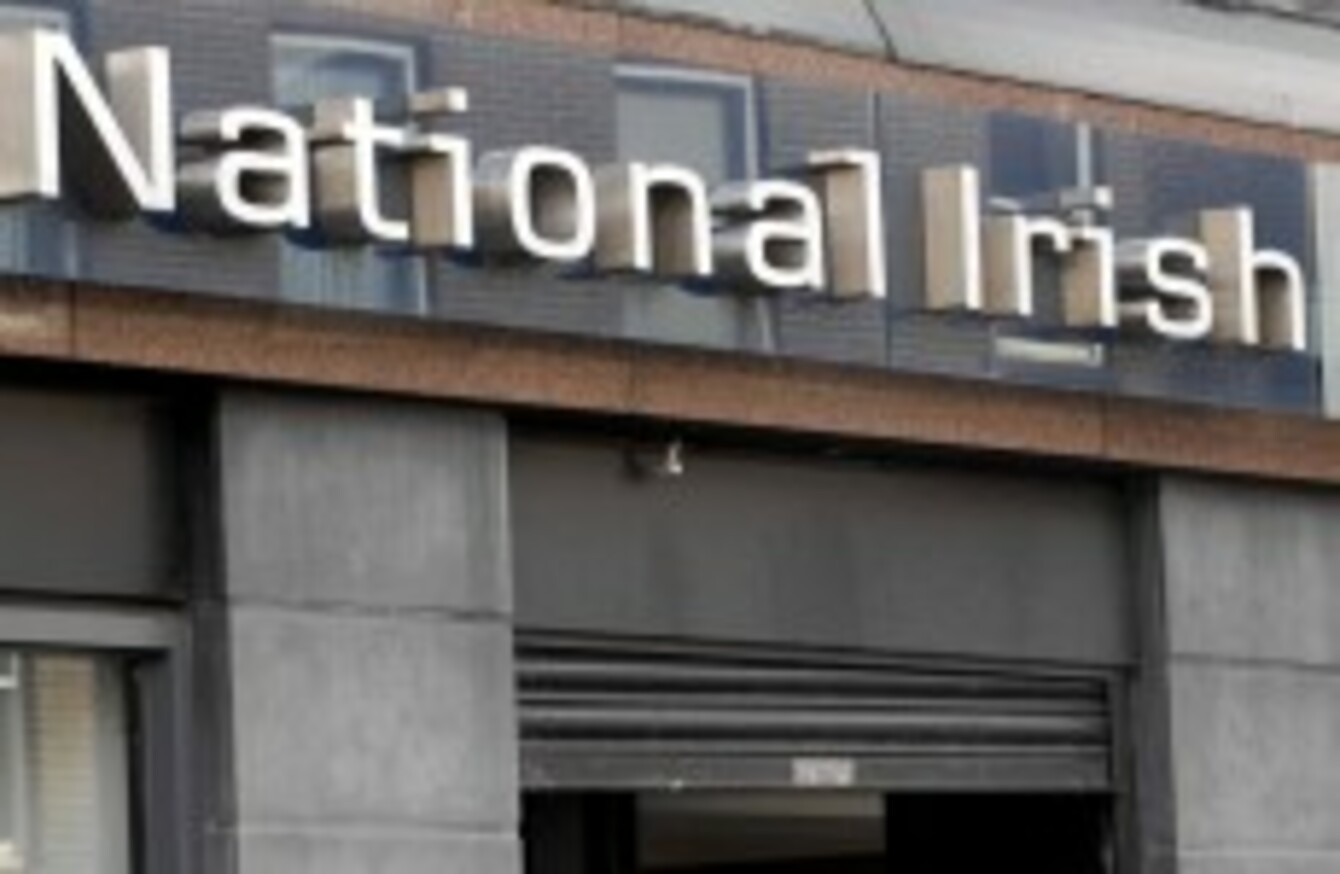 Image: Mark Stedman/Photocall Ireland
Image: Mark Stedman/Photocall Ireland
NATIONAL IRISH BANK has confirmed that it is to increase its variable mortgage interest rates by up to 0.95 per cent – but insists that its decision has nothing to do with the European Central Bank's recent rate cut.
The bank has this morning confirmed it will be increasing the rates on its standard variable and offset mortgage rates by between 0.2 and 0.95 per cent, taking effect from this Friday.
The move conflicts with that of at least three other mortgage providers, who are to pass the ECB's cut of 0.25 per cent on to their customers – but the bank says its move is entirely unrelated to the ECB decrease.
The bank, which is owned by the Danish group Danske Bank, says its increase was signalled in the first week of October, and that customers had been given one month's notice of the increase as is required by Irish authorities.
"The changes were part of a broad restructuring of the Bank's interest rates on savings and lending products," it said.
"They are the first changes we have made to our variable home loan rate since 2008 and are being made because the Bank cannot continue to absorb the elevated cost of term funding."
National Irish Bank last raised its mortgage rate in May 2008, when the ECB's marginal lending rate – its key rate upon which most mortgages are based – stood at 5.0 per cent.
Effective this morning, the ECB's rate is now 2 per cent – down from 2.25 per cent, which had been in place since July.
"All of our customers have the opportunity to offset some or all of the rate changes by moving to one of our Easy Plus or Prestige packages which offer a range of discounts on variable or fixed rate mortgages, as well as market-leading savings products," National Irish Bank said.
The bank is regulated by the Danish FSA, but says the Financial Regulator in Ireland was informed of the changes as a matter of course. Tracker mortgage rates are automatically adjusted
Finance minister Michael Noonan had last week urged the banks to pass on the ECB's rate cut to their consumers, while Enda Kenny had said he would consider legislation forcing banks to pass on any cuts from the ECB.
That legislation may be difficult to apply to National Irish, however, as it is not licensed by the Irish regulatory system.
KBC, the former Irish Nationwide and Permanent TSB have all already indicated their intention to pass on the cut to their customers.