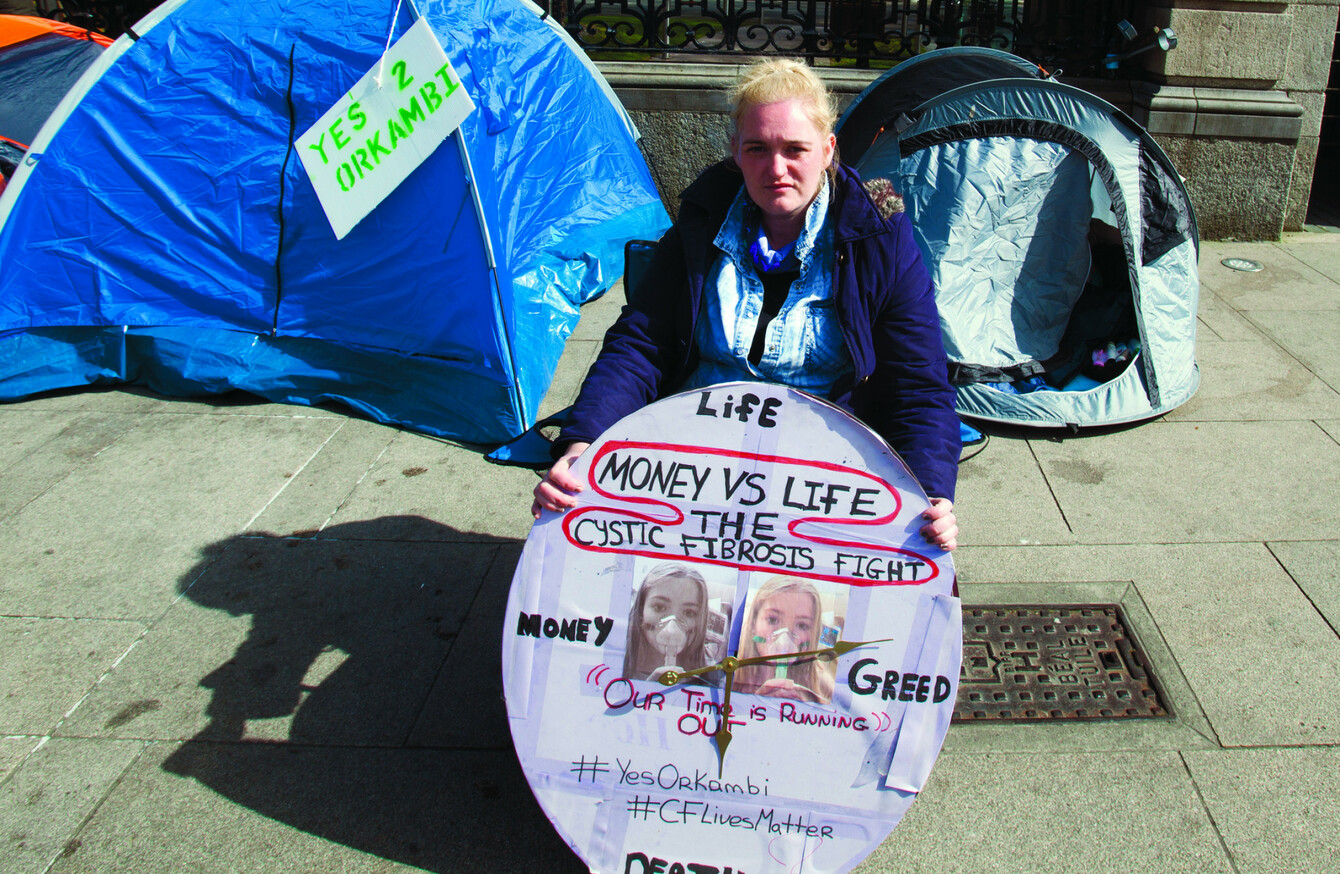 Supporters campaigned for years for access to cystic fibrosis drug Orkambi
Image: Leah Farrell/Rollinngnews.ie
Supporters campaigned for years for access to cystic fibrosis drug Orkambi
Image: Leah Farrell/Rollinngnews.ie
HEALTH MINISTER SIMON Harris has confirmed that a new committee is being set up to decide whether or not medicines for extremely rare diseases get approved by the HSE.
It is usually the job of the National Centre for Pharmacoeconomics (NCPE) to make a judgement on whether or not a drug is "cost-effective" but advocates for patients have said that their methods of evaluation are unsuited to medicines for rare diseases.
When it comes to rare diseases, the medicines are usually very costly and their price often exceeds the criteria set out by the NCPE and HSE.
Recent examples of medicines that faced lengthy waits to get approved include cystic fibrosis drug Orkambi and Respreeza, a drug for patients with Alpha-1 (genetic emphysema).
The latter drug has yet to be approved, and campaigners hoping to make the drug available for patients will hold a vigil outside the HSE head office tomorrow.
Harris was asked today by deputy Tommy Broughan about access to a drug called Kuvan, for patients with phenylketonuria, in the Dáil today.
He said: "I have heard parents campaigning for this drug make a very valid point.  They are concerned the system we have in place for assessing drugs for rare diseases is not adequate.
A new committee called the rare diseases medicinal product technology review committee has been established by the NCPE.  The terms of reference of the committee have been finalised and its responsibilities include the review of proposals for funding of new products for rare diseases or expanded indications for existing products for rare diseases.
On the issue of Kuvan, Harris said that the process of trying to make the drug available for the patients who need it has not ended, and that the HSE is still negotiating a price with the makers of the drug.
"When it comes to drug negotiations pressure is rightly put on me and on the HSE," he said.
Harris added that he would make an announcement in the coming weeks on how Ireland could formalise cooperation with other countries to get better access to new medicines for debilitating conditions.