Image: Paul Faith/PA Wire/Press Association Images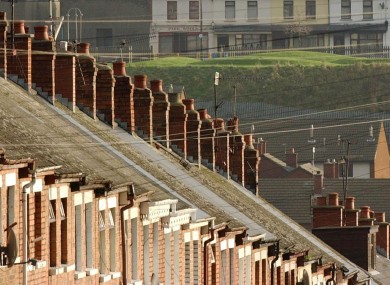 Image: Paul Faith/PA Wire/Press Association Images
NEARLY A QUARTER of people in Ireland do not know if they're liable for the household charge, according to a new poll out today.
A Red C poll carried out for the bookmaker Paddy Power has found that 24 per cent do not know if they are liable for the controversial €100 annual tax which has so far been paid by 30,ooo homeowners.
While 15 per cent say they will not pay the charge even though they know they are liable for it. Nearly a fifth (19 per cent) say they do not have to pay it while 42 per cent say they are due to pay it and intend doing so.
It is the first Red C poll carried since the weekend before the Budget in December.
For the political parties in government there is good news with support for Fine Gael up one percentage point to 33 per cent and Labour's support also up one to 16 per cent – but for both it is a three per cent drop on their general election result.
Fianna Fáil and Sinn Féin have both dropped by a percentage point to 17 per cent and 14 per cent respectively.
Independents and others including the Socialist Party are on 17 per cent while the Green Party has seen its support rise to 3 per cent.