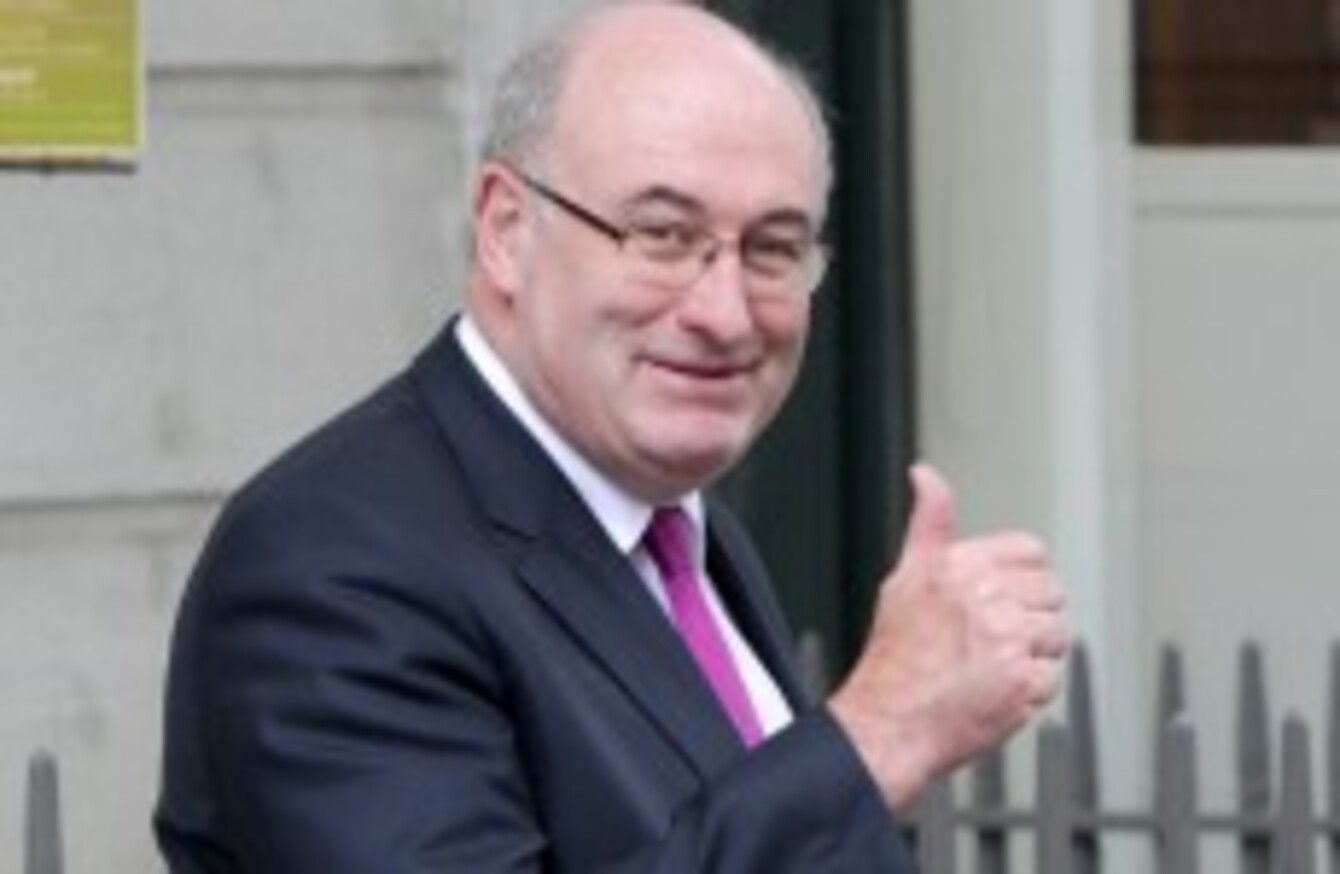 Phil Hogan
Image: Mark Stedman/Photocall Ireland
Phil Hogan
Image: Mark Stedman/Photocall Ireland
INDEPENDENT MEP NESSA Childers has said that the war of words between her and Phil Hogan is over.
Speaking to journalist Karen Coleman in Strasbourg today, Childers said that the disagreement between her and the EU's new Agriculture and Rural Affairs Commissioner has run its course.
"That situation is over, there have been no more such engagements between myself and Phil Hogan.
"The issue wasn't just about me, it was about respecting the privilege of an MEP's parliamentary privilege. That issue has been dealt with and it's over. I got three solicitors letters and that's there for anybody to see.
"I'm hoping there is closure on that issue."
Last month, Childers complained to the European Parliament's Committee on Legal Affairs after Hogan, the former Environment Minister, sent her letters threatening legal action.
The legal threats related to a letter that Childers sent to 191 MEPs from the Socialists and Democrats grouping in the European Parliament.
It detailed the "serious reservations" she had over Hogan's appointment because of letters he wrote about social housing when he was a TD for Carlow-Kilkenny.
The letter Childers sent to her fellow MEPs stated:
It is my belief that appointing someone with Mr Phil Hogan's profile would send a very ominous signal to those who suffer and fight discrimination in Europe, on ethnic and on other grounds.
At the time Childers maintained that her legal advisers said she had parliamentary privilege to make such comments about the appointment under article 8 of the Protocol on Privileges and Immunities of the European Union.
'Troublesome'
Childers, who was re-elected in the Dublin constituency last May, also described the process of electing EU Commissioners as "very troublesome".
The process must be made more democratic and that can be done even within the treaty. I think citizens should be more involved in this and when they see this process happening they think that there's too much nepotism, 'jobs for the boys', etc.
"That is somewhat true. We do have good commissioners but I think the process has to be slightly changed so that there is more democratic input," Childers stated