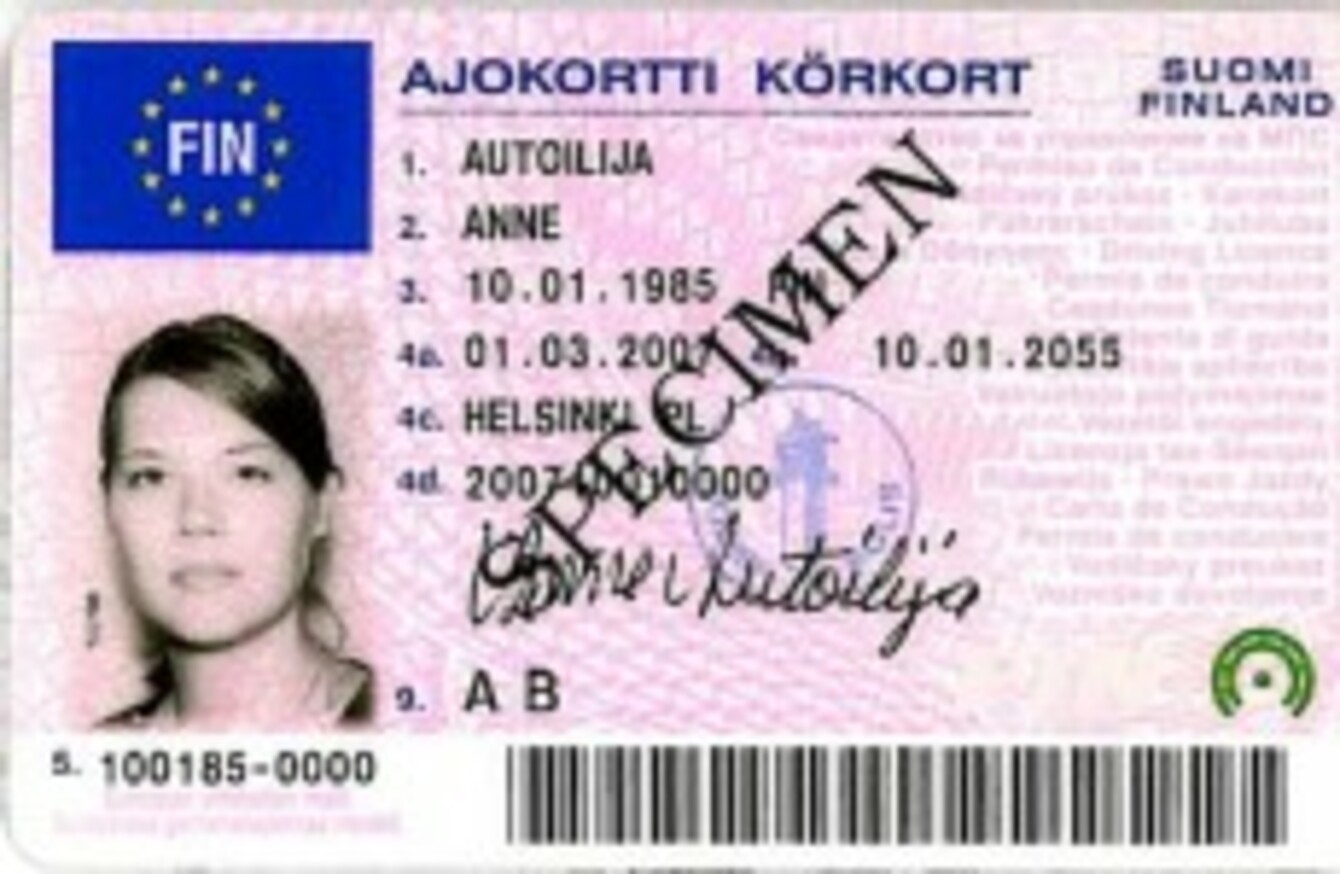 The new Irish licences, which will be issued from January 19, are modelled on a similar format already used in Finland (pictured).
The new Irish licences, which will be issued from January 19, are modelled on a similar format already used in Finland (pictured).
A UNION representing the country's pharmacists has raised concerns that the forthcoming new system of credit card-style driving licences will have a 'devastating effect' on hundreds of smaller traders.
The Irish Pharmacy Union has attacked the roll-out of the new licences, which are due to begin issue later this month under a new European initiative to build a mutually recognisable form of licence across all 27 EU member states.
Though the new style of licence will be issued to anyone who applies for either a full or learner licence from later this month, further changes mean from September from applicants will not be able to send passport-style photographs with their application.
Instead, the Road Safety Authority will designate licence providers – most likely the motor tax offices of each county and city council – who will ask applicants to stand in front of a camera inside their own offices to have the photo taken on-site.
"While the IPU is not against the introduction of credit card driving licences, we would have serious concerns about the impact of this new policy not only on members," the IPU's Daragh Connolly said in a statement, adding that the "vast majority" of pharmacists supplied photo services.
"This will have a knock-on effect in terms of lost revenue, which potentially could impact on jobs."
Connolly further added that many pharmacists had already invested significant amounts of money in their own photographic equipment, which would be used less frequently if motorists had to personally visit a council office to have their photo taken.
This echoes fears previously raised by photographic professionals, who said taking on-site photographs for a licence would have a serious impact on the sale of photographic equipment, with pharmacies being one of the most regular purchases.
He also argued that the changes would prove inconvenient for many, who could no longer have their photo taken in a local chemist but would instead be forced to travel to a council office – which in some case could be a significant distance away.
The new licences being used in Ireland are modelled on those already in use in Finland, and will carry the same usual pink or green colours as the existing full and provisional driving licences.
The first new licences will be issued on January 19, to applicants who apply for licences from next Saturday onward.