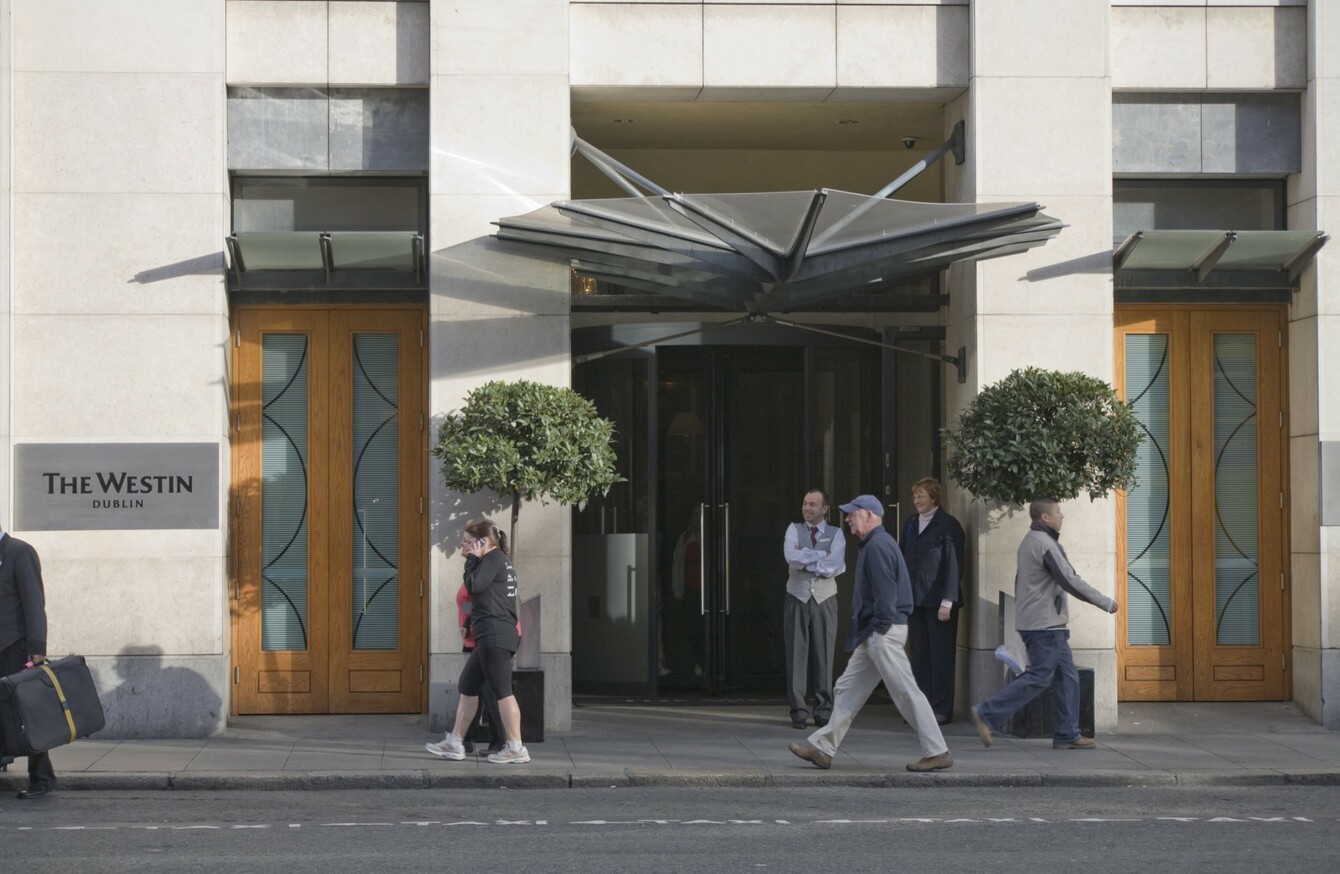 Image: William Murphy/Flickr
Image: William Murphy/Flickr
MORE THAN 3,000 new hotel rooms will be available to book in Dublin by the end of 2019 – if they all go ahead as planned.
That's according to a study by real estate agency Savills, which looked at new hotels and extensions in the capital that are either in the planning process, have received permission, or are under construction.
Assuming projects that are pending approval are given the green light, the capital will see 1,500 new hotel rooms come on stream by the end of 2018 with another 2,000 slated for the following year.
Together, the increase would represent a 15% lift in hotel accommodation in the capital's squeezed market.
The majority of planned hotel developments over the next two years will take place in the Dublin 1 and Dublin 2 areas, with the rest expected to open in Dublin 8 and near the airport.
Click here to view a larger version
In 2018, more than half of extra stock will come from new hotels, with the remainder coming through extensions to existing buildings. Savills expects almost 90% of new supply to come from newly opened hotels in 2019.
Hotels currently under construction include:
Aloft, Dublin 8
Clayton Hotel Charlemont St, Dublin 2
Maldron Hotel, Kevin St, Dublin 8
Marlin Bow Lane, Dublin 2
An unbranded boutique hotel, Ranelagh, Dublin 6
Pinebrook House, Dublin 2
It's anticipated that 2019 in particular will see a bump in 'serviced accommodation' coming on the market.
Tom Barrett, director of hotels and leisure at Savills, noted that the pipeline will "bring new supply to the 'aparthotel' and 'budget' sectors, which are currently under-represented in Dublin".
'Stifled growth'
It has long been reported that there is a shortage of hotel accommodation in Dublin to meet rising demand. There are currently 19,000 hotel rooms available in the city, according to Savills.
A separate report published by Fáilte Ireland recently found that the shortage of accommodation in the capital – particularly in the city centre – has stifled growth in its tourism sector.
The study warned that a high level of 'compression' – the number of nights where city centre hotels are more than 90% full – has created a "double downside" for the hospitality sector in Dublin.
Not only do visitors have trouble finding suitable accommodation on preferred nights, but higher room rates have led to "the overall perception of Dublin as an expensive destination", the report said.
The Fáilte Ireland analysis also said the bulk of extra hotel beds won't be available until 2019 and there will be a capacity issue until then.
Sign up to our newsletter to receive a regular digest of Fora's top articles delivered to your inbox.
Written by Conor McMahon and posted on Fora.ie