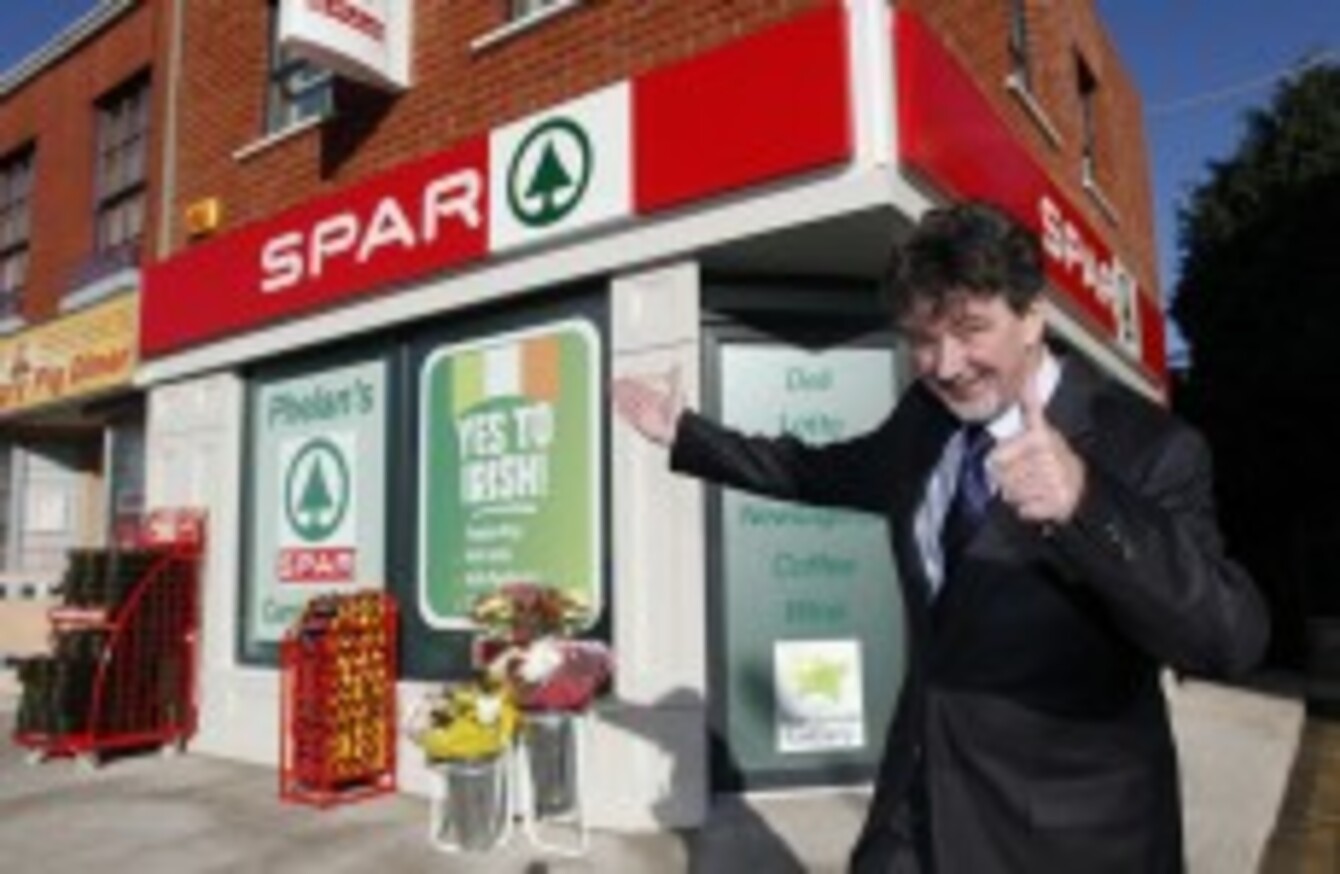 Image: RTÉ
Image: RTÉ
FAIR CITY'S CORNER shop is feeling the effects of new TV show product placement rules – by becoming a SPAR.
Christie Phelan's modest corner shop is going to be upgraded to a "state-of-the-art" SPAR according to RTÉ. In a €900,000 sponsorship deal between BWG Foods and RTÉ, the SPAR brand will feature prominently in the soap.
The major product placement is only possible because of a change in the Broadcasting Authority of Ireland's regulations in March of this year. As reported in TheJournal.ie at the time, the regulations now allow for product placement on some shows as advertisements during scheduled breaks and between shows, as sponsors of a show or series and as product placement.
Willie O'Byrne, Managing Director BWG Foods (operators of the SPAR brand),  said that the inclusion of a SPAR store in the Fair City set would reach "over 500,000 viewers across Ireland four times every week".
Gerry McGuinness of RTE Sponsorship called the move "the first high profile product placement agreement for RTÉ and the biggest to date in this territory". Christy's new SPAR store is set to be unveiled as part of the series on 6 December.