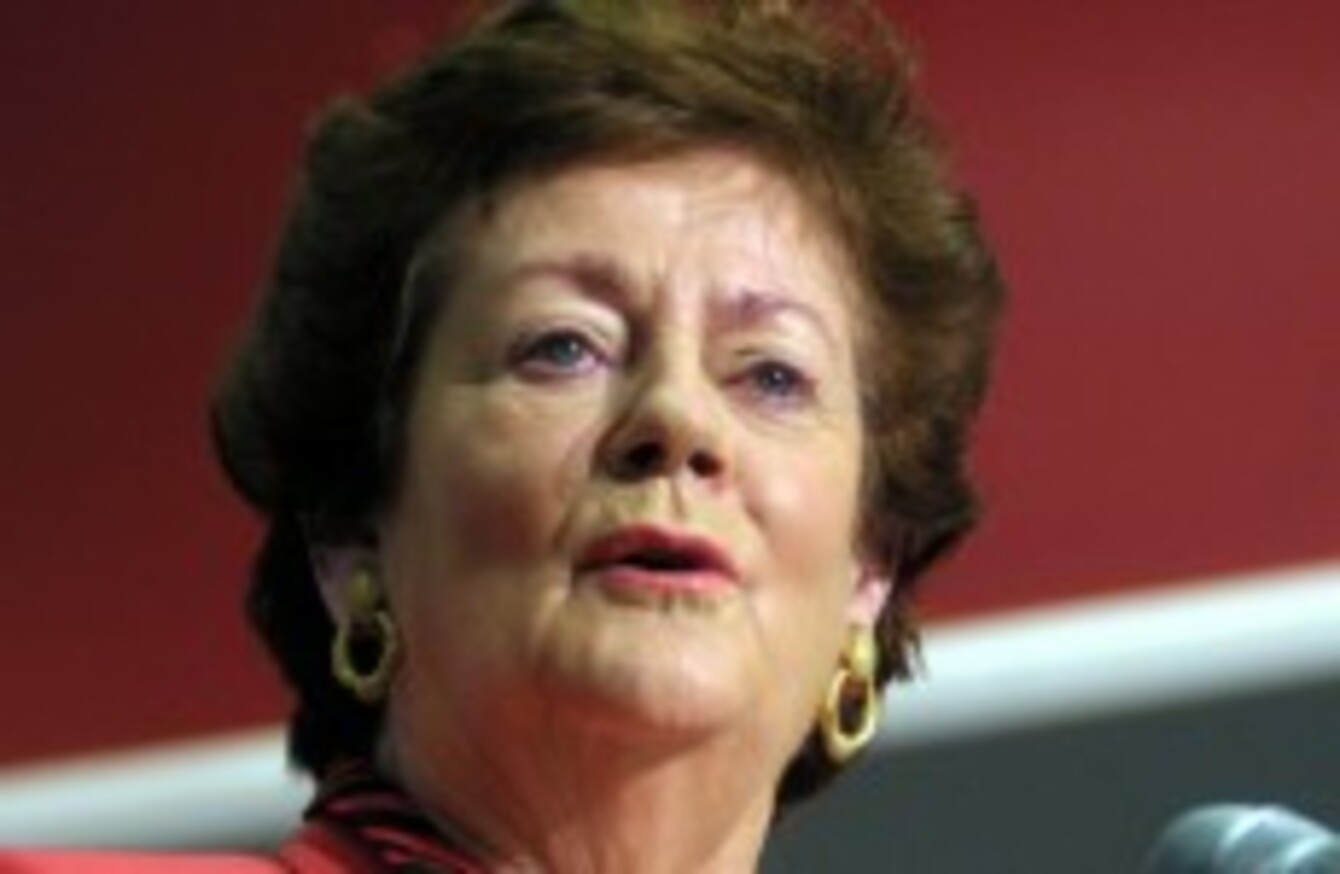 Former Fianna Fáil Minsiter Mary O'Rourke
Image: Gareth Chaney/Photocall Ireland!
Former Fianna Fáil Minsiter Mary O'Rourke
Image: Gareth Chaney/Photocall Ireland!
A NEW CAMPAIGN has been launched to make the public more aware of shingles.
A survey conducted late last year revealed that more than a third of Irish adults either had never heard of or knew nothing about the condition.
Shingles is a viral disease caused by the reactivation of the chickenpox virus – a link that 48 per cent of Irish adults were not aware of.
Once the initial chickenpox infection has passed, the virus is not completely eliminated from the body.
As the immune system weakens in late adulthood, the virus can reactivate, appearing as a painful rash that can last several weeks.
However, serious nerve pain can last for weeks, months or even years after the initial shingles rash has disappeared.
"People may view shingles as just getting chickenpox again but it can be much more serious than the childhood version of the virus," Dr Camillus Power, a consultant pain physician at Tallaght Hospital said.
Shingles can result in post-herpetic neuralgia, which for older people especially can lead to prolonged suffering with pain lasting for months after the initial symptoms of shingles have healed.
Joining this new campaign is a familiar face of former government minister Mary O'Rourke, who is advising anyone of her "vintage" to learn more about the condition.
"I've never given shingles a second thought but when you hear how disruptive and debilitating it can be it certainly makes you think twice," O'Rourke said.
"The older you get the higher your risk is of developing it and I have no intention of slowing down."
#Open journalism No news is bad news Support The Journal

Your contributions will help us continue to deliver the stories that are important to you

Support us now
These are just some of the myths the campaign is hoping to dispel:
Myth: You can catch shingles from someone with chickenpox.
Fact: "Shingles is caused by the reactivation of the chickenpox virus within your body, so you cannot catch shingles from anyone else. However, if someone has not had chickenpox they may catch it from someone who has shingles."
Myth: Shingles only affects old or ill people.
Fact: "It is possible for anyone who has had chickenpox to develop shingles. The chances of developing shingles are very low before the age of 50, although young and otherwise healthy people do sometimes develop shingles. The immune system weakens with age and so the chance of developing shingles increases as we get older."
Myth: I can't get shingles because I can't remember having chickenpox.
Fact: "If you have definitely never had chickenpox you can't develop shingles. However, some people don't know whether or not they had chickenpox as a child, because the infection may have been so mild it didn't cause any obvious symptoms. You can still develop shingles even if you have only had a very mild case of chickenpox."
Myth: I've already had shingles so I can't get it again.
Fact: "Unfortunately, some people can suffer from more than one episode of shingles. Why this happens is not fully understood, but as we age the immune system does weaken, which may explain why we are more likely to develop shingles the older we are and why it sometimes returns."