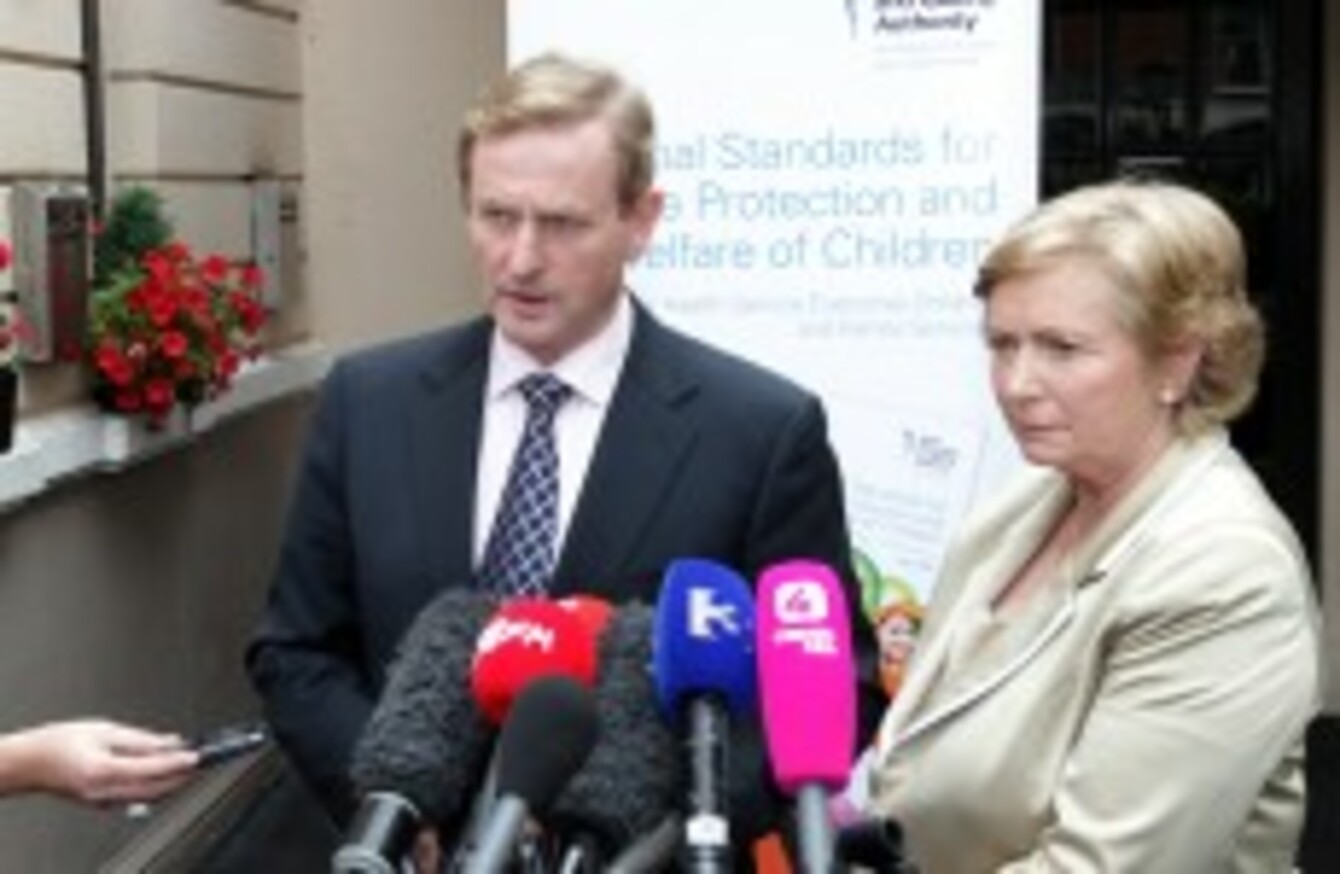 Image: Mark Stedman/Photocall Ireland
Image: Mark Stedman/Photocall Ireland
VARIOUS INQUIRY REPORTS released in Ireland in recent years have shed light on the scale and seriousness of the child abuse and neglect that blighted the island for decades, making it clear that 'at risk' children were not being looked after in an appropriate way.
Steps to radically strengthen and improve Ireland's child protection services were taken today with the launch of new national standards for the Health Service Executive's Children and Family Services division.
The Health Information and Quality Authority published the guidelines following months of work by a special advisory group which included social workers who manage and deliver State welfare services on a daily basis.
"These new National Standards are a significant milestone in putting safer and more reliable child protection systems in place for our vulnerable and at-risk children," said HIQA chief executive Tracey Cooper. "As a society we need to learn from the past and take steps to ensure that services work effectively and safely to deliver better care and support for our vulnerable children."
The new standards have been designed to ensure a child is fully protected at all times. The measures involved include providing accessible information; appropriate services at the right time; effective risk-based screening of child referrals; good case assessment and taking action to protect children against harm.
HIQA will now monitor the compliance of the current HSE Children and Family Services and the future Child and Family Agency and will assess how the agency  undertakes its statutory function under the law and its implementation of Children First – the national guidance for the protection and welfare of children.
The 27 standards are split into six themes and written in layman's terms:
Child-centred services
Safe and effective services
Leadership, governance and management
Use of resources
Workforce
Use of information
Speaking at today's launch, the Taoiseach Enda Kenny reiterated his Government's intention to hold a referendum on children's rights and said that the well-being of children remains a priority for the administration. "My Government will not fail in that duty," he told reporters.
"It is critical that services for vulnerable children are of a high standard and are focused on the safety and welfare of the child. We need to make sure that the evidence of good practice in child protection is applied uniformly. These standards are a key part of that."
He added that the 27 point plan sets out clearly what is expected of HSE managers and social workers.