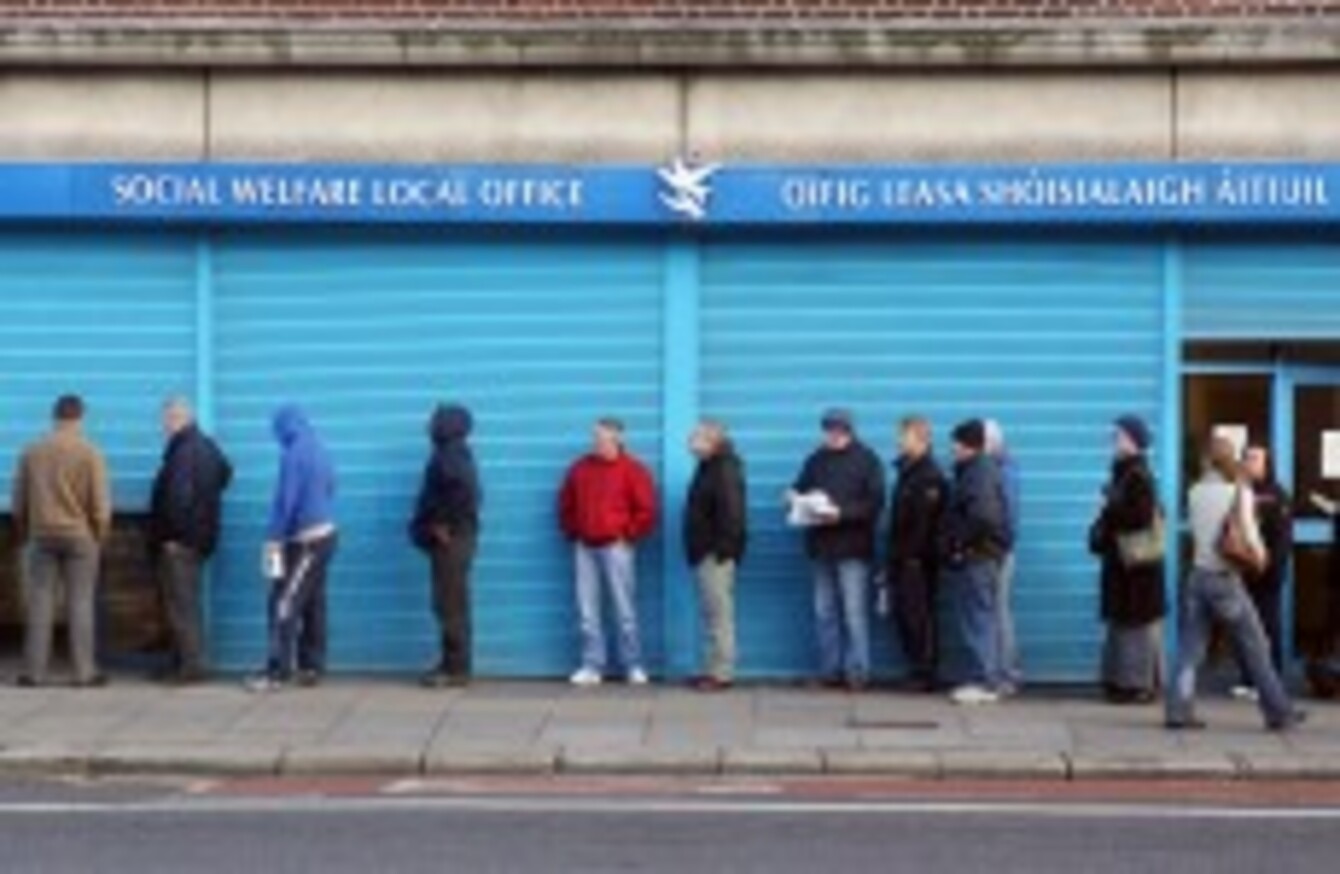 THE DEPARTMENT OF Social Protection is set to introduce a new "profiling" system for unemployed people, which will predict when they are likely to find work.
Each person on the Live Register will be assigned a "probability of exit" date – the length of time they are expected to spend looking for a job. This is to be based on a number of factors including age, education and work experience.
According to a departmental briefing note released to TheJournal.ie, the new system will be used to target resources at people considered most at risk of becoming long-term unemployed. However, it will also involve sanctions against people who fail to "avail of reasonable offers".
These people will receive many more interviews and much more support than those who are considered "job ready", the note states.
The key benefit of the new profiling system is that it will identify those who are most likely to fall into long-term unemployment at a very early stage [...] The number of interviews and interventions for those who are distant from the labour market will be much greater than that offered to those who are job ready
However, the new system – which comes in response to the failure of a previous "one size fits all" approach – will also involve sanctions against people who fail to "avail of reasonable offers".
Jobseekers will sign a contract with Minister Joan Burton's Department of Social Protection, agreeing to take part in training or employment schemes in return for benefits. Those who turn such schemes down may find their payments reduced or stopped altogether, the note warns.
The new profiling system is currently being used in four welfare offices, and is due to be rolled out across the country this year.
Twenty-four factors will contribute to an individual's profile, including: area of residence, marital status and spouse's earnings, whether they own their own transport, public transport availability in the area, health status, and duration of previous unemployment.