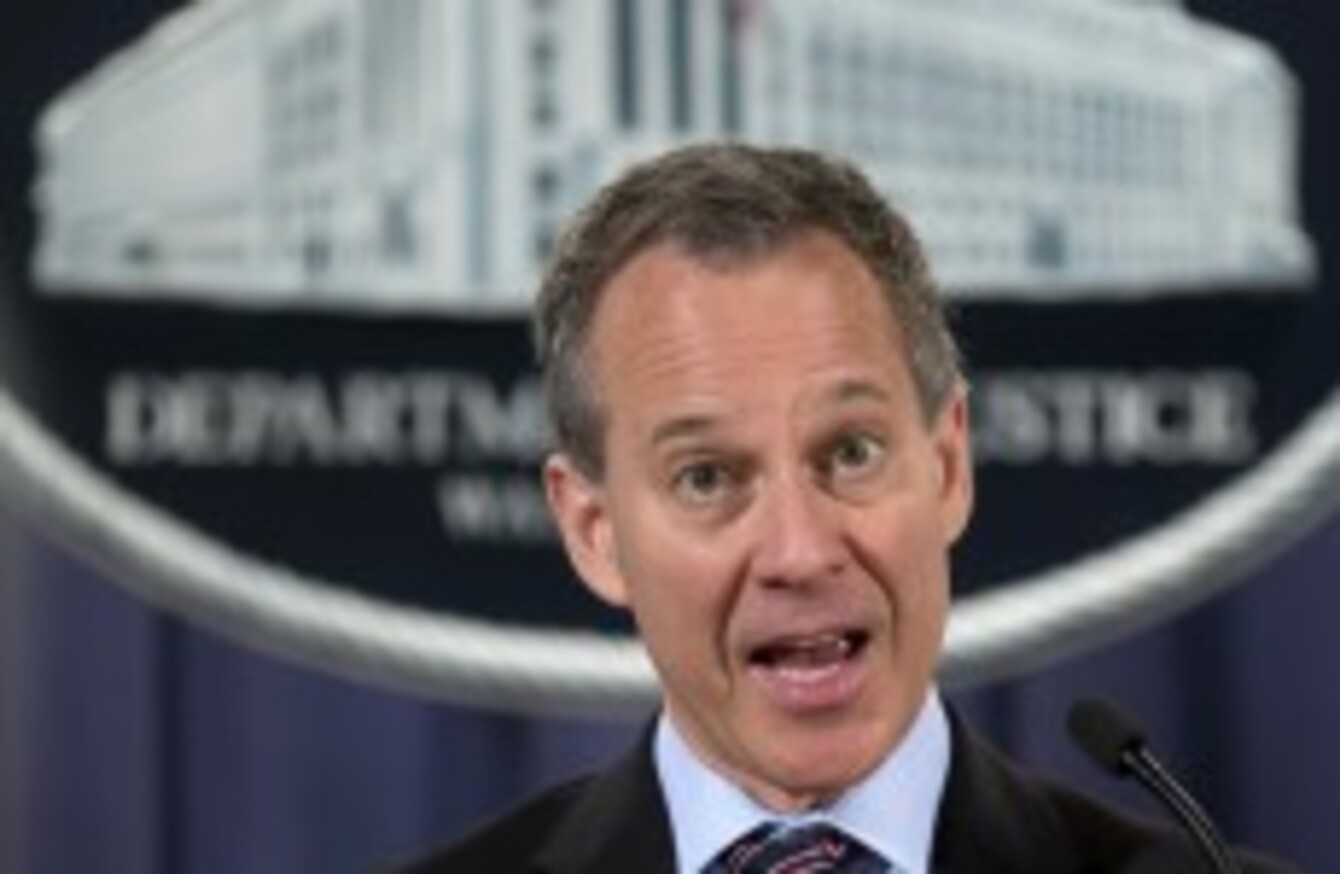 New York Attorney General Eric Schneiderman at a news conference yesterday
Image: Carolyn Kaster/AP/Press Association Images
New York Attorney General Eric Schneiderman at a news conference yesterday
Image: Carolyn Kaster/AP/Press Association Images
NEW YORK'S ATTORNEY General has announced an inquiry into alleged "price gouging" following hundreds of reports of overpricing in the wake of superstorm Sandy which battered the US coast last week.
Announcing his inquiry last night Eric Schneiderman said that there had been a large number of complaints about prices being increased by retailers in the wake of the storm, specifically petrol prices.
Emergency supplies like generators, food and water have also reportedly seen a price increase in recent days with hotels said to be hiking their rates in response to 'high demand' as some residents are left without homes in the aftermath of the storm.
The Attorney General said that while complaints might not meet the threshold to prove a violation of the New York's law on price gouging, consumers should contact his office if they consider prices to be suspicious.
"Our office has zero tolerance for price gouging," he said.
We are actively investigating hundreds of complaints we've received from consumers of businesses preying on victims of Hurricane Sandy, and will do everything we can to stop unscrupulous individuals from taking advantage of New Yorkers trying to rebuild their lives.
The state's price gouging law prohibits merchants from taking unfair advantage of consumers by selling goods or services for an "unconsciously excessive price" during an "abnormal market disruption".
Meanwhile the cost of New York's response to the disaster is estimated to have spiralled to some $85 million dollars with storm damage affecting preparations for the presidential election today as some polling stations are closed.
Under an executive order signed by the state's governor Andrew Cuomo, New Yorkers will be able to vote at any polling station in the state, BBC News reports.