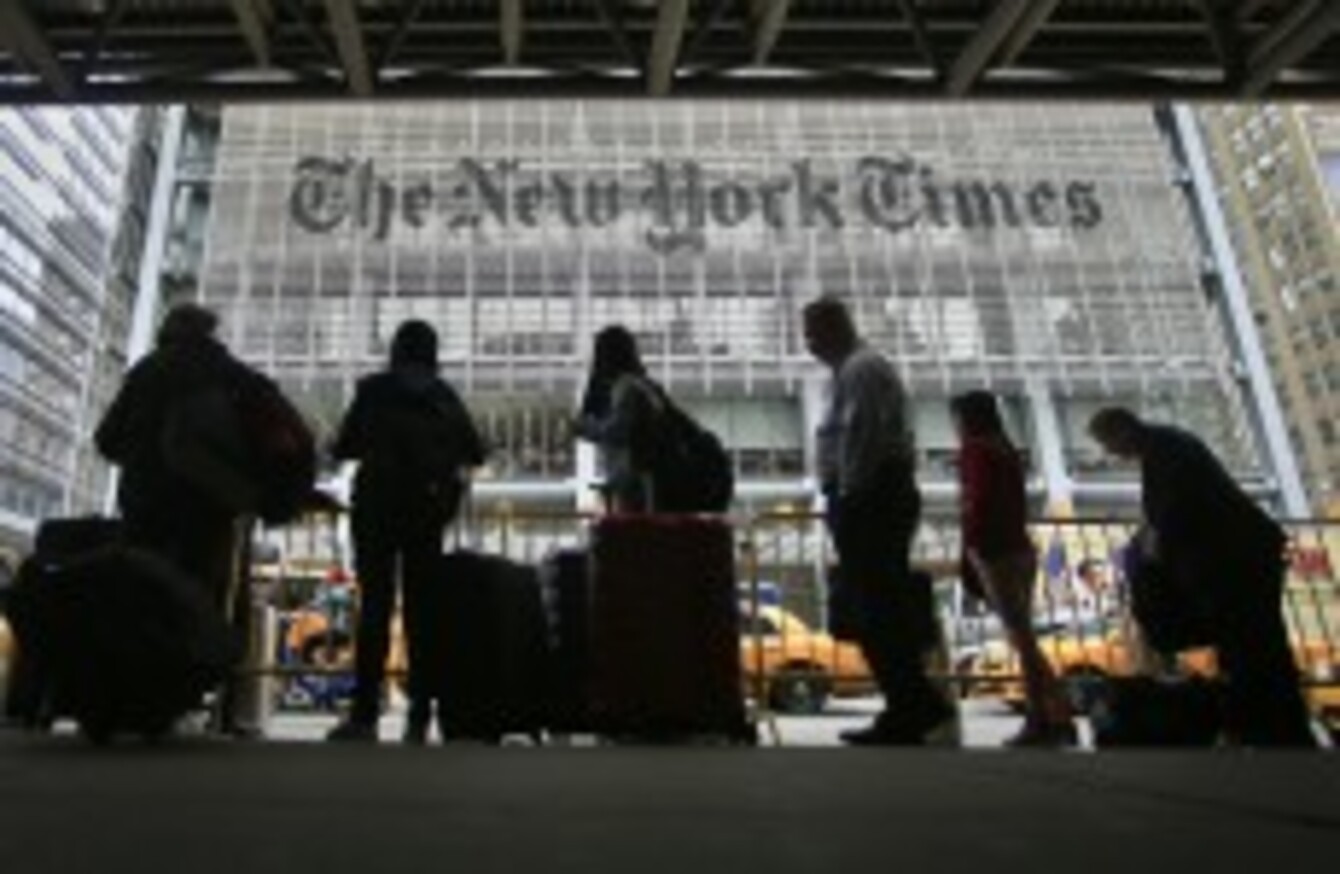 Image: AP/Press Association Images
Image: AP/Press Association Images
A FALL IN print advertising and a significant investment in new products have been blamed for the New York Times Company's 54% fall in net income in the second quarter (Q2) of this year.
The figures, published overnight, show net income for April-June 2014 was $9.2 million, down from $20.1 million in the same period last year.
This contributed to an operating profit of €55.7 million, down 21% from $70.7 million in Q2 2013.
New York Times Co. CEO Mark Thompson, who made a high-profile move to New York in 2012 after a spell as BBC Director-General, explained the revenue slump in a statement last night:
We saw continued growth in digital advertising and circulation revenues during the quarter…
We grew our digital subscriber total by 32,000 in the quarter, 39% more additions than in the same quarter of 2013, with our newly released products – including NYT Now, NYT Opinion and Times Premier – contributing to the majority of that total.
The NYT Now app is designed for mobile device users, and Times Premier is a premium news and information service that adds to the cost of a regular subscription.
Like other media firms, the Times is shifting its focus from print to digital as it strives to adapt to a decline in readership and competition from other sources of news online.
Digital advertising revenues were up 3.4% this quarter, but that failed to offset a 6.6% drop in print advertising revenue.
Shares in the New York Times Co. fell more than eight percent to $12.89 on the weaker-than-expected results.
The news company, founded in 1851, has had a troubled 2014 so far.
In May, the media world was stunned by the sudden and unexpected firing of executive editor Jill Abramson, amid claims of personality clashes and tension among senior editors.