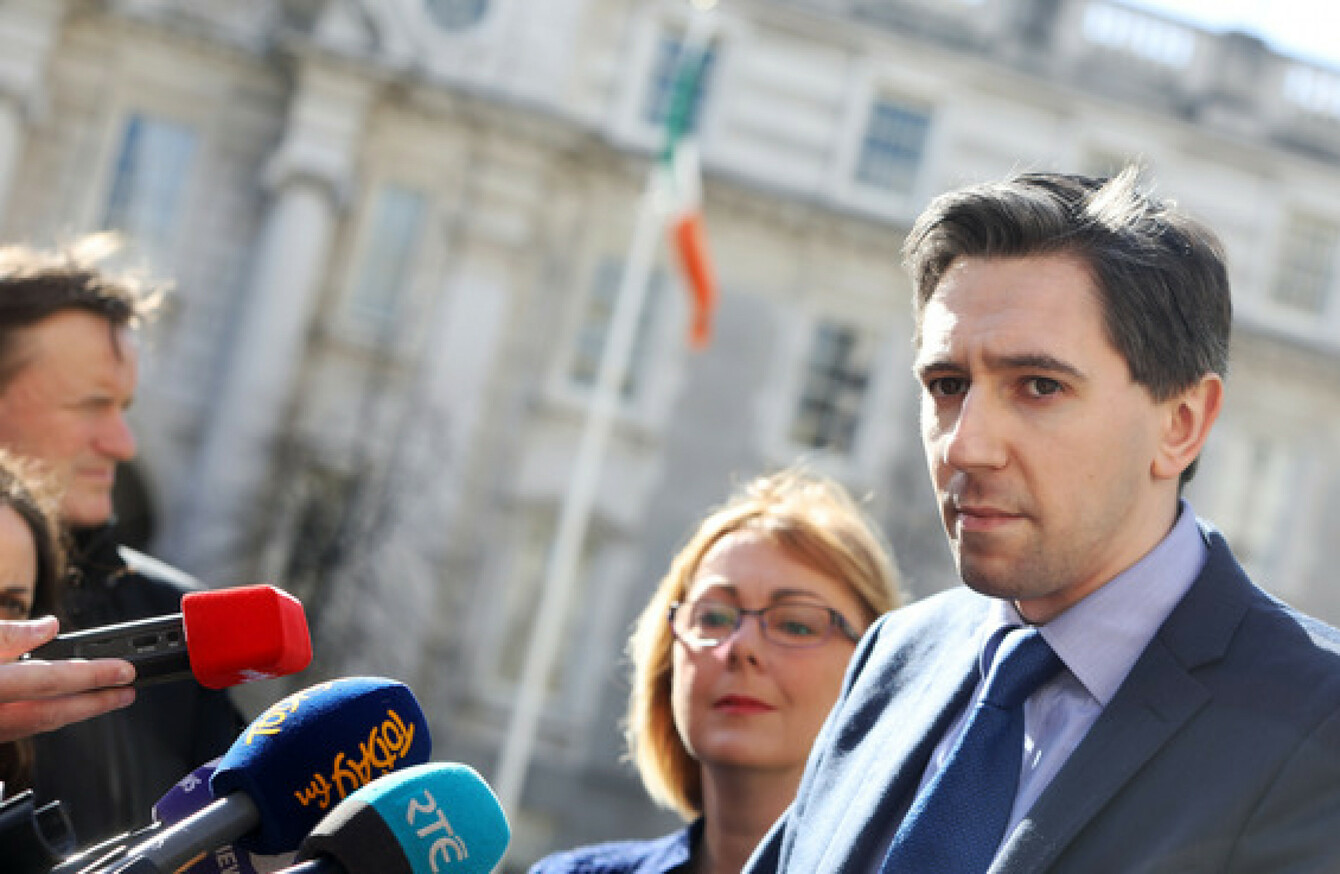 Image: RollingNews.ie
Image: RollingNews.ie
NEW ZEALAND'S APPROACH to the issue of how to allow for GPs who conscientiously object to providing abortion services may provide the basis for how such services are provided here.
The National Association of General Practitioners and Health Minister Simon Harris have appeared at loggerheads over the past week after the doctors' group said that onward referral of a patient should not be compulsory.
A motion insisting on a conscientious objection provision was also passed at a meeting of the NAGP, which represents around 2,000 doctors, last weekend.
Senior figures from the organisation have been out in recent days insisting that referral is a no-go and recommending that the government examine the situation in New Zealand.
Harris was swift to respond to an interview by the NAGP's chair Dr Andrew Jordan, where he set out their proposals for an "opt-in" provision, tweeting that "the idea of a woman in crisis sitting in front of her doctor & her doctor refusing to refer flies in face of care & compassion & is not reflective of doctors I know".
People spoke & want women to be cared for. Conscientious objection -yes. No referral or info -no.
What does the NZ legislation say? 
The current legal situation around conscientious objection and referral in New Zealand states that doctors, without necessarily giving a specific name, must inform the patient that the service can be provided from another healthcare provider.
A High Court case in 2010 upheld the right of New Zealand doctors to opt out of giving advice to patients seeking an abortion and found guidelines went too far in requiring doctors to provide information about abortions themselves and refer women to another doctor.
Speaking to reporters on Thursday Simon Harris appeared to leave the door open to pursuing a similar approach here.
"I think there's an over-interpretation of the word referral," Harris said.
"Let's get back to what this is about, a woman in crisis sitting in front of a doctor saying 'please will you help me' and it's the doctor saying 'for a reason of conscience I can't help you'.
"The doctor will not show the Irish woman the door. The doctor will say you can go to this place or do you know about this place.
"You generally don't need referrals in primary care but you do need someone to provide you with the information as to where to go and for me that's what we're talking about when we mean referral – the idea that no woman is [told] 'sorry nothing I can do for you here off you go'.
That's not what the people voted for. The people of Ireland voted to make sure the women could be cared for in their own country and I think providing a woman with information as to where she can go would probably meet the satisfaction of referral but we'll tease through these issues over the next while.
Dr Maitiu O Tuathail, President of the NAGP, had argued in an op-ed for TheJournal.ie this week that "being pro-choice is one thing, but providing an abortion service is another".
The New Zealand approach, he said, provided a workable solution which respects the views of all.
#Open journalism No news is bad news Support The Journal

Your contributions will help us continue to deliver the stories that are important to you

Support us now
"We are a broad church and must respect the beliefs and viewpoints of all of society, whether we agree with them or not.
I would prefer my father to be seen by a surgeon who wanted to operate on him, rather than one who was forced to do so. I would want the same for my sister, should she wish to access abortion services in Ireland.
The provision of abortion in Ireland requires new medical guidelines to be put in place. Current negotiations do not involve GP unions like the NAGP – but Harris said this week that good progress was being made in talks with the colleges of GPs and obstetricians.
Separately, doctors have been forming groups in Dublin, Cork and other areas to discuss how the rollout of services could be provided to all those seeking to avail of them once the legislation is passed.
Over 50 GPs and obstetricians are already involved in the Cork organisation.
Legislation 
The government had initially announced, in the wake of last month's referendum result, that legislation to govern abortion would be brought to the Oireachtas before the summer break – but three court challenges to the result mean that will be delayed until the autumn.
Harris said he didn't envisage a delay in the actual introduction of abortion services and that he expected them to be in place from the start of next year.
The challenges to the referendum result are due to be heard in the High Court on 26 June.