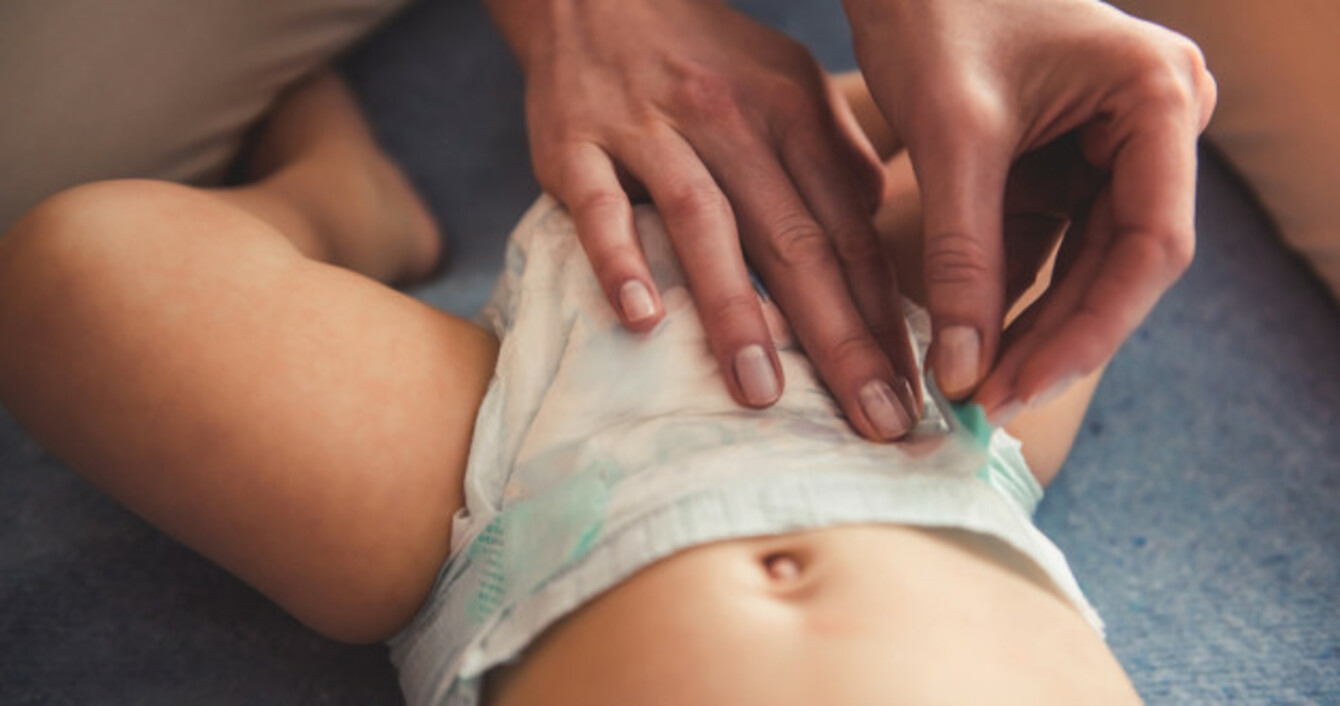 Image: Shutterstock/George Rudy
Image: Shutterstock/George Rudy
FROM THE FIRST smile to the first step, there are plenty of adorable firsts in a new parent's life that are well documented in baby books and infant albums. But there are a few other, less glamorous, rites of passage that everyone goes through.
1. The first time you feel like the world's worst parent
Maybe you didn't realise Junior's rolling capabilities in time to stop him slipping off the sofa, maybe you bumped her head lifting her out of the carseat, perhaps you'll drop pizza topping on your child's head while trying to multi-task, or accidently clip their little finger while trying to trim nails. There will inevitably be a first moment where you feel like a terrible parent and bawl your eyes out. 
2. The first time you stop caring about something that previously mattered
Pre-baby you were a foodie, seeking out hidden treasures of eateries tucked away behind narrow doors and up stairways in search of the city's best baklava. But suddenly, one day while manoeuvring a giant buggy, you will realise that you don't care quite so much about whether the cafe does the best soy latte this side of the Liffey. All you really want is good parking, easily accessible tables and caffeine.
3. Your baby's first real poo
I'm not talking about the meconium poo you look out for after baby's born. I'm talking about the first one where you realise your adorable infant has passed a bowel movement that requires a full clothing change and a bath. That precious moment where you think "Where the hell did THAT come from?" Yeah, there's never a space for a photo of that in the baby books, is there?
4. And *mum's* first real poo post-baby
Terrifying. Whether you've had a c-section and you fear straining is going to rupture your stitches or you've had a vaginal delivery and haven't a clue what's still intact down there, that first trip to the loo post-partum feels like a potentially life-changing experience.
5. The first time you realise you need to be more thorough with the washcloth
If, like me, you have a roly-poly tot with flabby folds, there will be a moment when you realise that bath time has not been extending to all those little fleshy creases and your child has developed what another mum recently referred to as 'trench neck'.
6. The first time you (wrongly) think they are looking at you with love
You gaze at your baby and they look back at you with a look of such fixed concentration that you think, "Oh my god, you love me! You're mesmerised by me and all I do for you!" But no. They're just pooing.
7. The first time you suck snot from another human's nose
You never thought you'd do it, but the saline drops just aren't cutting it, and hearing your baby struggle to breathe through a stuffy nose is just too much to bear. There's nothing else for it. Sure you might be exposed to a few new germs (and new textures), but at least baby's nose will be clear for a while.
8. The first sniff test
What is this on your clothes? It could be peanut butter, right? Nope, definitely not peanut butter.
9. The first time your definition of "clean enough" changes
"I used to think the only acceptable level of vomit to leave the house wearing was 'none'," one fellow parent recently lamented to me. In a world of spitting up and explosive poos, you soon realise there isn't enough washing powder in the world to keep everyone freshly laundered.
10. The first time you realise you know your baby best
Maybe The Baby Whisperer says you shouldn't be feeding to sleep, maybe your mother-in-law reckons you're spoiling your baby by picking them up too much. But there will come a moment when you decide to tune everyone else out and do what feels right for you and your baby, and that moment is joyous.