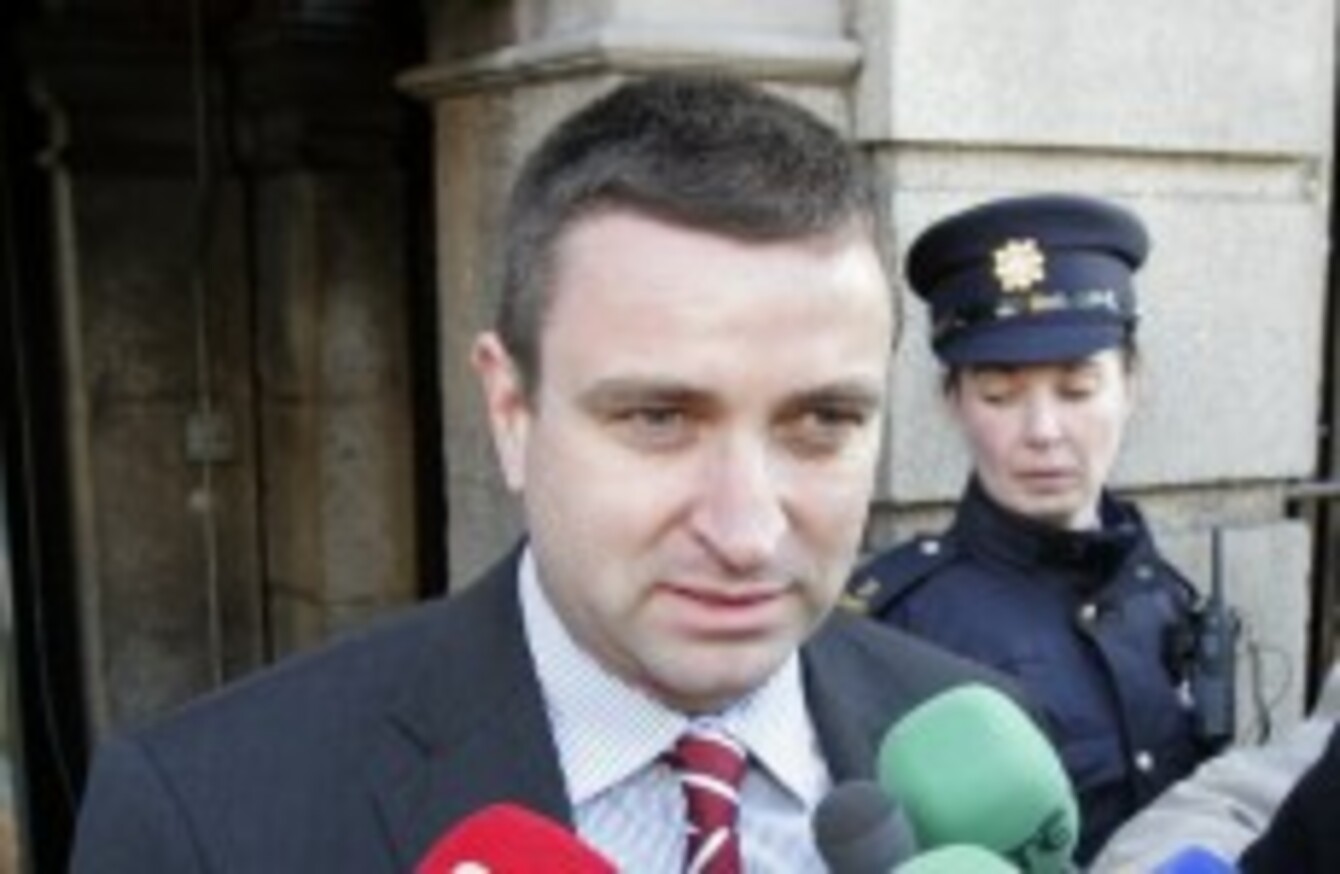 Fianna Fáil TD Niall Collins (file photo)
Image: Mark Stedman/Photocall Ireland
Fianna Fáil TD Niall Collins (file photo)
Image: Mark Stedman/Photocall Ireland
FIANNA FÁIL spokesperson on justice and equality Niall Collins last night said that the apology by Sinn Féin leader Gerry Adams to the family of Jerry McCabe earlier this week made him 'sick'.
During an impassioned speech last night as part of Fianna Fáil's motion to halt today's closure of 95 garda stations, Collins said that he found the apology "despicable" and "an act of hypocrisy".
Calling it little more than an attempt by Adams to "cleanse his political history", he questioned why the Sinn Féin leader had not done it at any point over the previous 17 years.
Collins finished by saying:
It makes me sick, I can tell you that. And I think it makes a lot of people in this country sick.
(Fianna Fáil/YouTube)
Adams's apology from last Tuesday can be found below (from 1:30 onwards):

(Sinn Féin/YouTube)