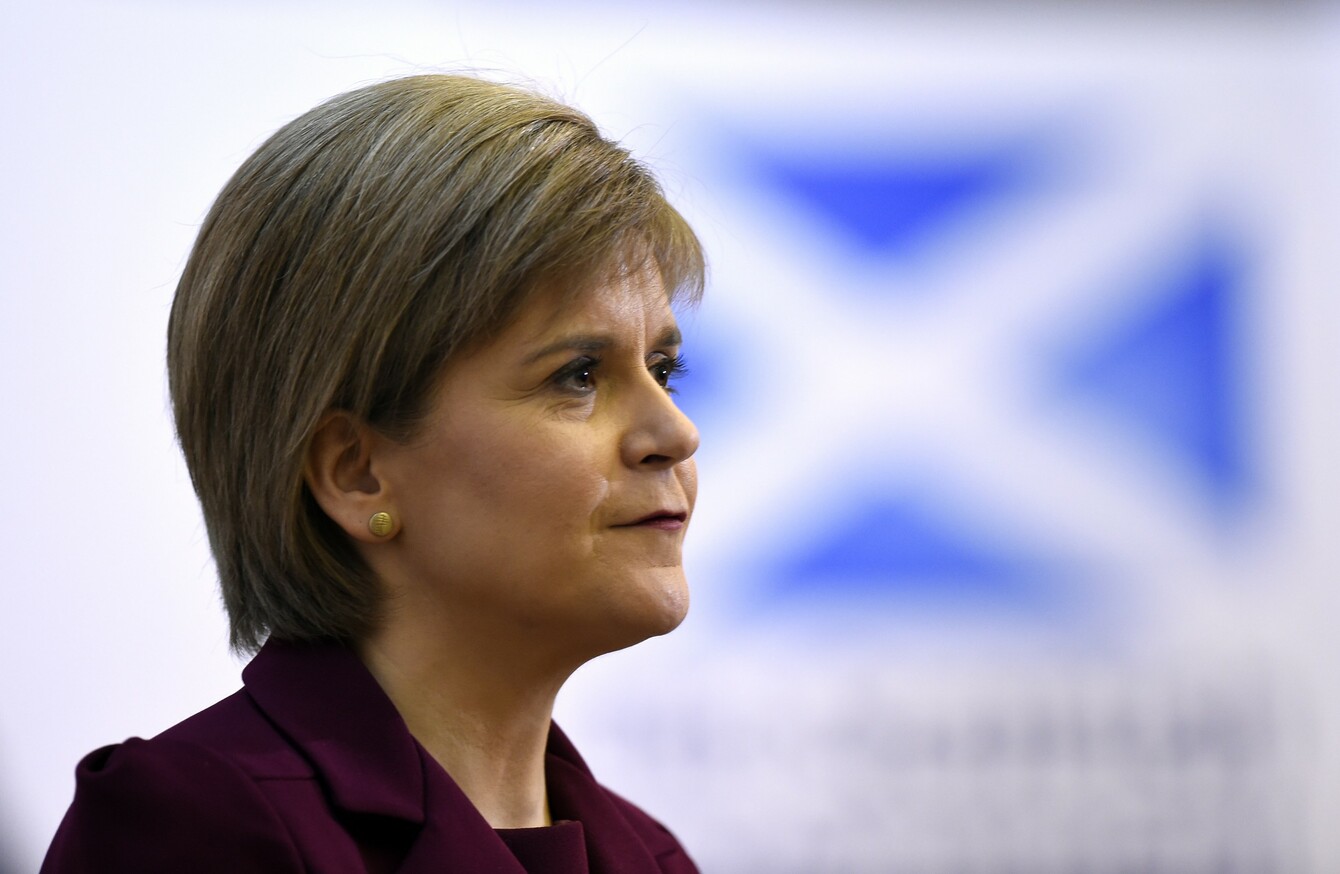 Image: Andrew Matthews/PA
Image: Andrew Matthews/PA
SCOTTISH FIRST MINISTER Nicola Sturgeon has spoken for the first time about her miscarriage at the age of 40, while she was deputy first minister.
Today she said she hoped allowing the details to be written about in a new book, Scottish Leaders, would 'break the taboo of miscarriage'.
In an extract of the book published in the Sunday Times Magazine, she revealed she was in the early stages of her pregnancy and was preparing to tell friends the good news when she had the miscarriage.
Sturgeon, 46, has been repeatedly asked throughout her political career about not having children. In a statement, she said that while it was painful to share the story, she hoped "it might challenge some of the assumptions and judgements that are still made about women – especially in politics – who don't have children".
"By allowing my own experience to be reported I hope, perhaps ironically, that I might contribute in a small way to a future climate in which these matters are respected as entirely personal – rather than pored over and speculated as they often are now."
There are many reasons why women don't have children. Some of us simply don't want to, some of us worry about the impact on our career – and there is still so much to do, through better childcare, more progressive working practices and more enlightened attitudes, to make sure we don't feel we have to choose. And sometimes, for whatever reason, having a baby just doesn't happen – no matter how much we might want it to.
Sturgeon added that "judgements and assumptions shouldn't be made about what are personal choices and experiences".