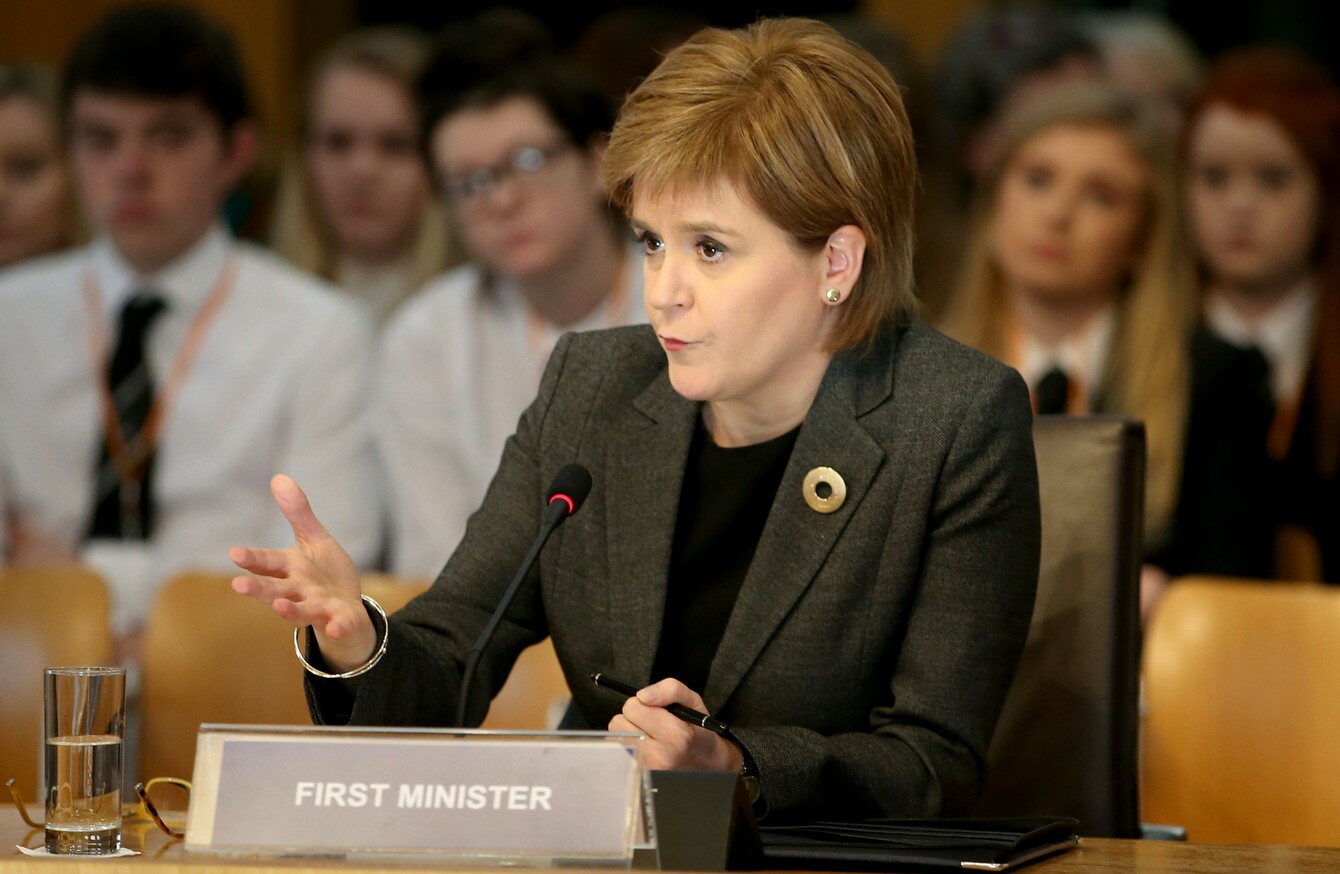 Image: PA Wire/PA Images
Image: PA Wire/PA Images
SCOTLAND'S FIRST MINISTER Nicola Sturgeon has said she will explore how she can help Northern Irish women get abortions on the NHS.
As it stands, women in the North can't access the procedure unless there is a direct threat to the life of the mother. Abortions are otherwise illegal.
While women are free to travel to other parts of the United Kingdom, they currently have to fund the procedure themselves which can end up costing up to €2,400.
However, responding to a question on the matter today, Sturgeon said: "I am happy to explore with the NHS what the situation is now in terms of the ability of women from Northern Ireland to access safe and legal abortion in NHS Scotland and whether any improvements can be made.
I believe that women should have the right to choose, within the limits that are currently set down in law, and that that right should be defended.
"When a woman opts to have an abortion, I stress that that is never, ever an easy decision for any woman, the procedure should be available in a safe and legal way."