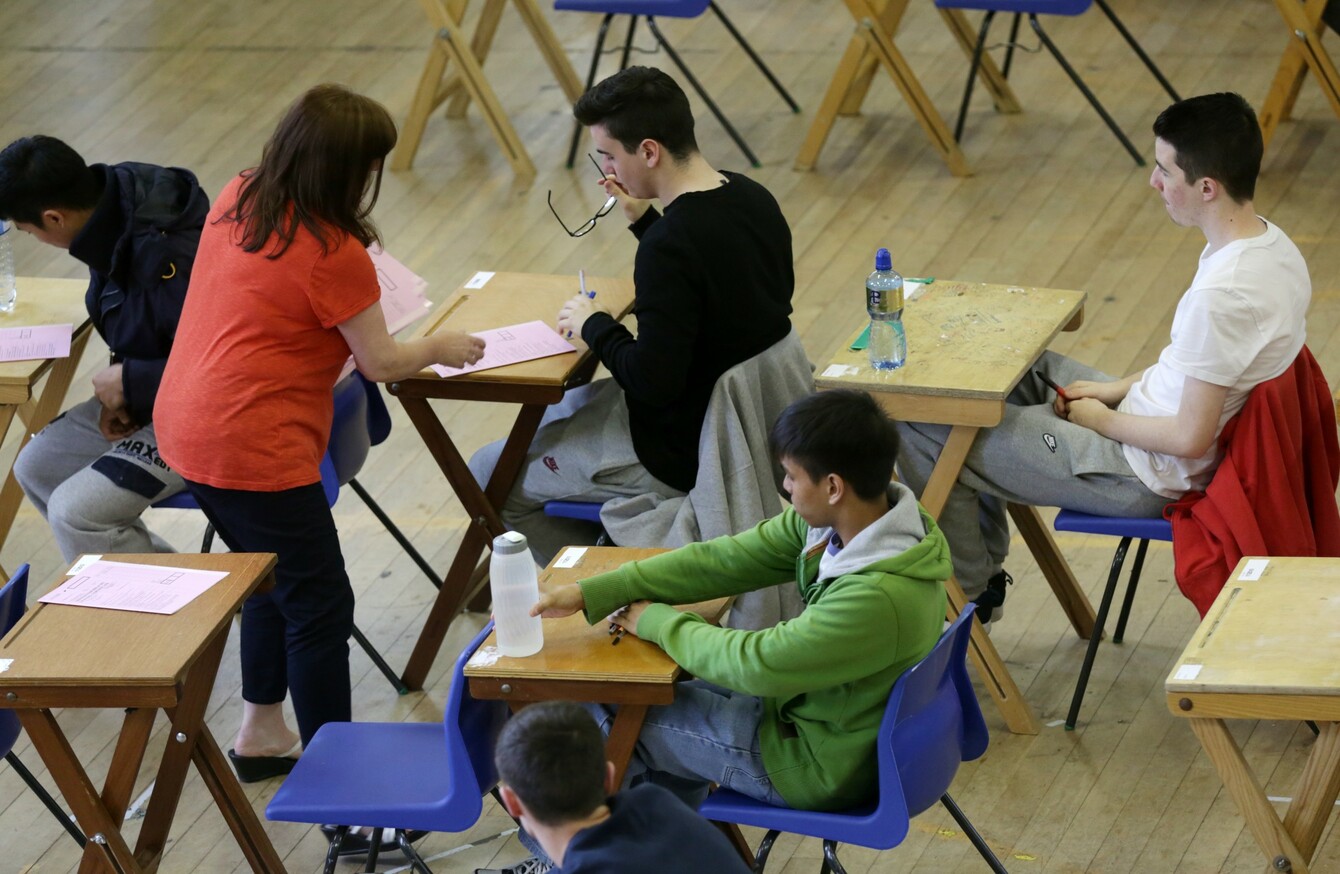 Image: Laura Hutton/Photocall Ireland
Image: Laura Hutton/Photocall Ireland
MEMBERS OF THE Teachers Union of Ireland (TUI) have called off a planned strike on 24 February.
Children from the 350 schools will now have class as usual.
In a statement this evening, the union said it will not go ahead with the industrial action to allow for meaningful engagement with the Department of Education.
It said its decision comes after contact with the Minister for Education Jan O'Sullivan.
"As a sign of our good faith, the executive committee of the union today decided not to hold our planned strike action in order to allow engagement in the hope of developing viable solutions to a range of crisis issues," president Gerry Quinn said this evening. 
Last month, TUI members voted by a margin of 89% for a campaign of industrial action which would impact about 350 secondary schools.
The union said it is concerned about the "precarious employment status and income poverty of new and recent entrants to the profession and the continuing, damaging effects of underfunding and understaffing on the service provided to students across all the sectors in which the union has members".
It pointed out that new teachers who entered the profession after 2011 started on pay scales about 21.7% lower than those before them.
"To make matters worse, for several years now, second level teachers have been applying for fractions of jobs with no guarantee of being retained from year to year," Quinn had said previously. "Some 30% of second-level teachers are employed on a temporary and/or part-time basis and this proportion grows to 50% for those under 35."