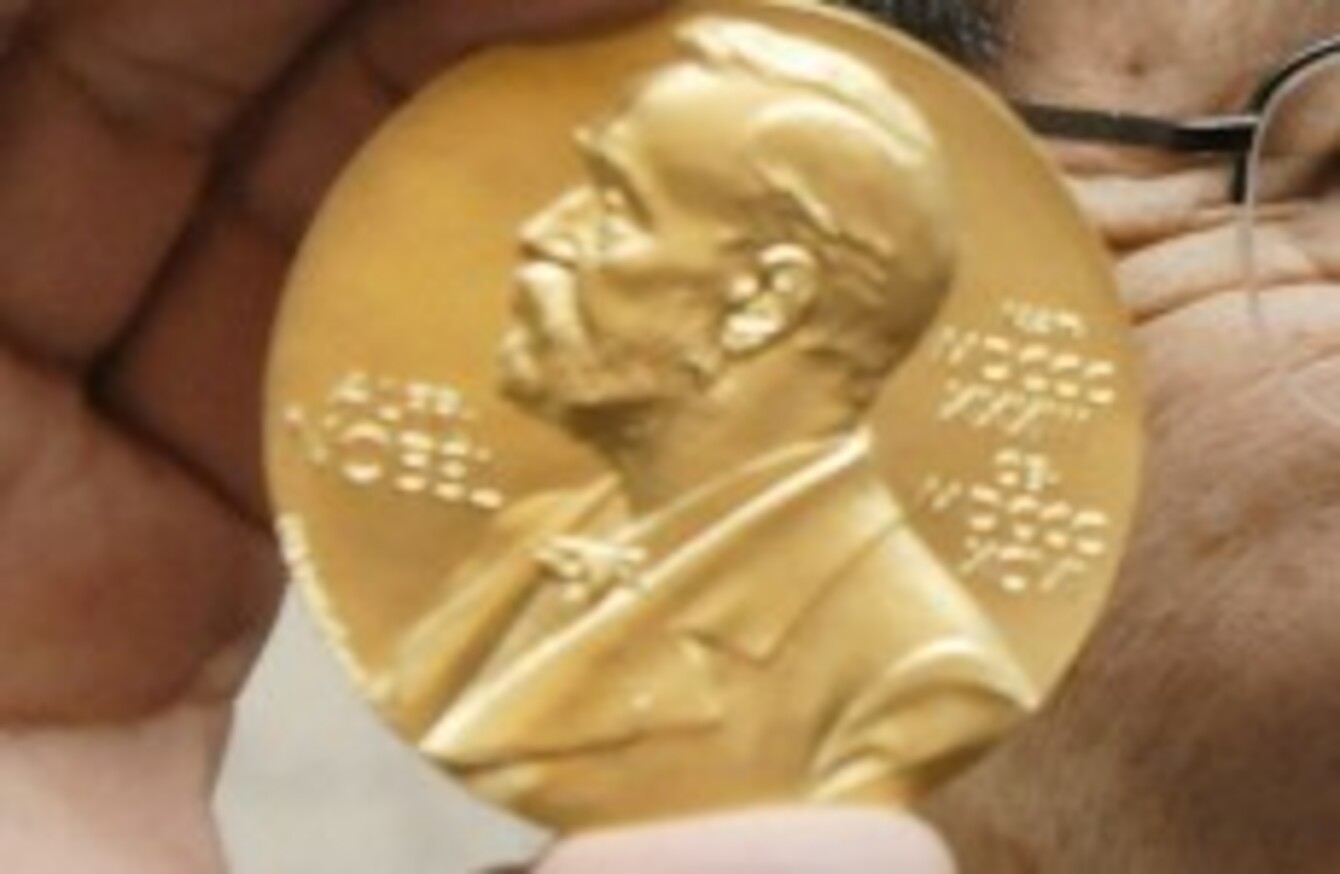 Image: AP
Image: AP
THE NOBEL PRIZE in economics has been awarded to two US game theorists who separately worked on ways to match students with potential schools, and transplant patients to organs.
Alvin Roth and Lloyd Shapley were jointly awarded the prize "for the theory of stable allocations and the practice of market design".
Their work has variously involved coming up with new systems for assigning aspiring students to individual schools and colleges, work on calculating the voting power of individuals in large groups, and an algorithm to solve the 'stable marriage problem'.
The latter – solved by Shapley in the Gale-Shapley algorithm – involves taking a group of men and women, with equal numbers of each, and 'marrying' them so that no man and woman would preferred to be with each other ahead of their actual spouses.
This algorithm has been elaborated to be applied in other circumstances, such as in the assignment of married couples to hospitals and nursing homes – allowing an efficient allocation of resources while also ensuring that long-term couples are not split up. This system was originally devised by Roth, his co-winner.
Roth's work, meanwhile, has also seen a total overhaul of the high school selection process in New York – replacing a previous system where students identified their top five preferences of schools, and where this list was then shared with schools who chose their preferred applicants. This meant some students would skew their preferences, trying to 'game' the system.
Roth's 'incentive compatible' system – where each student's chances of getting their preferred school are improved by total and honest disclosures – eliminated these risks, and was later applied to Boston, eliminating a system where some students could be 'rejected' by all schools and then just assigned to whichever had a vacancy.
Harvard academic Roth told reporters on a teleconference that he had missed the first call from the prize selection committee – and had to get his wife to rush downstairs to answer the phone, shortly after 7am local time, in order to take the call informing him he had won.
Roth commented that the call "was worth waking up for" – and asked about how he planned to celebrate today, he simply commented: "Coffee."
The chairman of the nominating committee, Per Krusell, said the committee had not been able to contact the 89-year-old Shapley, who lives on the US west coast and would have been called by the committee at about 3am local time.
The two will split a prize fund of 8 million Swedish kronor, or about €920,000.
The economics prize is the only one of the six Nobel prizes not to have been created by Alfred Nobel himself in his will, but rather by the Swedish central bank, which created the 'Sveriges Riksbank Prize in Economic Sciences in Memory of Alfred Nobel' in 1968.
The award is considered a de facto equivalent to the other Nobel prizes, however, and is selected by the Royal Swedish Academy of Sciences in like manner to the prizes for Physics and Chemistry.