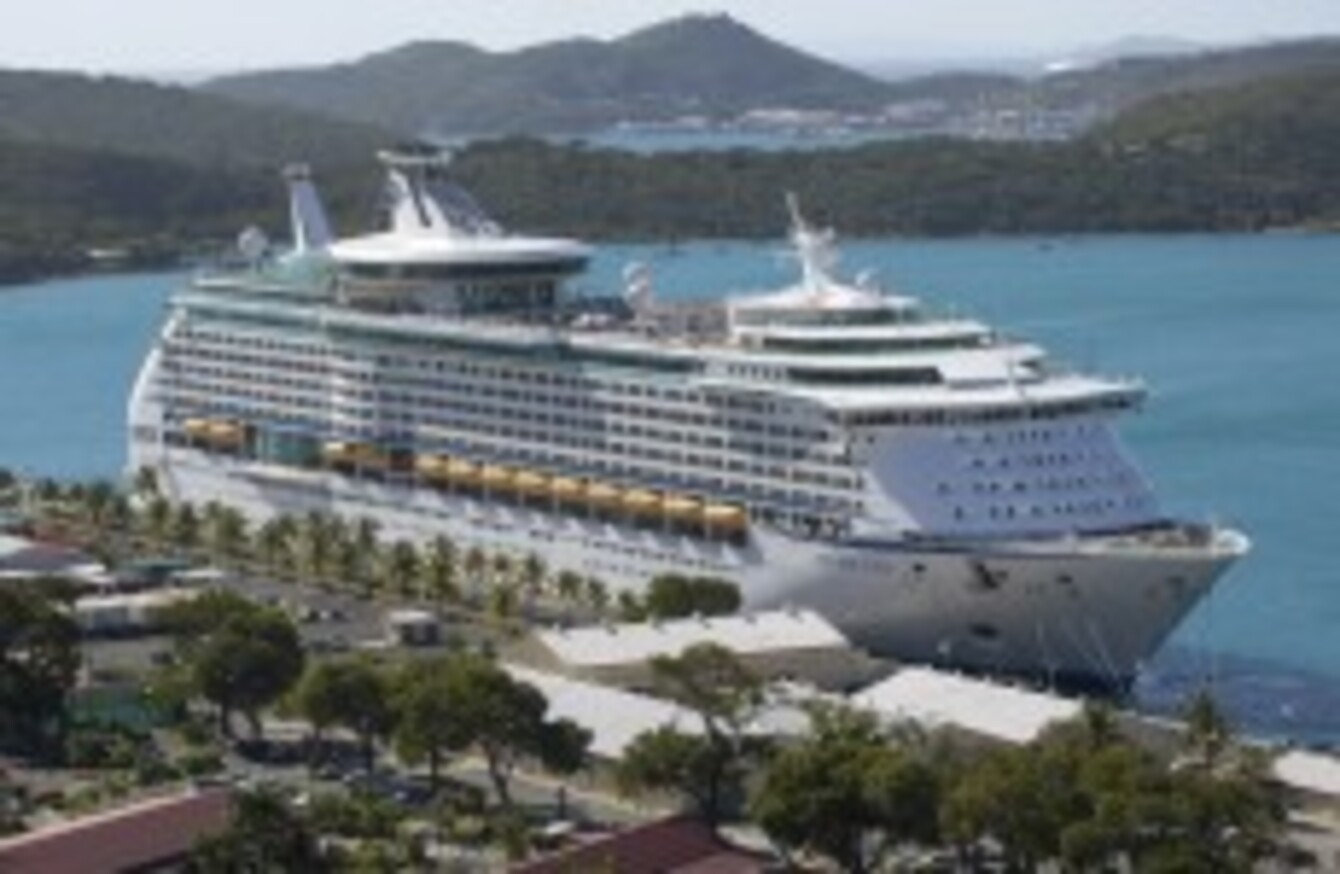 The company says they 'did not deliver the vacation guests were expecting'.
Image: AP Photo/Thomas Layer
The company says they 'did not deliver the vacation guests were expecting'.
Image: AP Photo/Thomas Layer
A CARIBBEAN CRUISE ship was forced to head back to port yesterday after hundreds of passengers and crew members fell ill with vomiting and diarrhea during what was supposed to be a 10-day getaway in the sun.
The Miami-based Royal Caribbean company announced on Sunday evening that it was cutting short the Explorer of the Seas' jaunt in the Caribbean a few hours after officials from the U.S. Centers for Disease Control and Prevention boarded the ship during its US Virgin Islands port call to investigate the illness.
According to the CDC, 577 out of 3,050 passengers reported being ill during the voyage that left Bayonne, New Jersey, last Tuesday. That's nearly 19 per cent of the vacationers. Forty-nine crew members also got sick.
Royal Caribbean's medical team said the symptoms were consistent with the common and highly contagious norovirus.
It is rarely fatal, but the CDC says it can be serious, especially for youngsters and older adults. The virus spreads quickly in closed quarters through contaminated food or liquids, contaminated surfaces, and direct contact with an infected person.
An employee remove tape from around the crusie ship as its docked at Charlotte Amalie Harbor in St. Thomas, United States Virgin Islands. (Pic: Ap Photo / Thomas Layer)
CDC spokeswoman Bernadette Burden said tests would have to confirm what caused the illness outbreak on the 15-deck ship.
"We won't know for a couple of days what the pathogen is. Cruise ships are unique. It can be difficult to identify a specific source," she said in a Monday email.
She said there had been no fatalities and no one was removed from the ship.
An Explorer of the Seas passenger named Arnee Dodd fell ill aboard the ship last week and was quarantined like the other sick people. In a Sunday tweet to The Associated Press, the Connecticut woman said: "We are all better, quarantine is over and ship has been sanitized every day."
The CDC team of two epidemiologists and one environmental health officer are aboard as the ship sails to New Jersey.
Royal Caribbean Cruises said Sunday on evening that "new reports of illness have decreased day-over-day, and many guests are again up and about. Nevertheless, the disruptions caused by the early wave of illness means that we were unable to deliver the vacation our guests were expecting."
Royal Caribbean said it was "taking several steps" to compensate passengers for the shortened trip and the inconvenience.