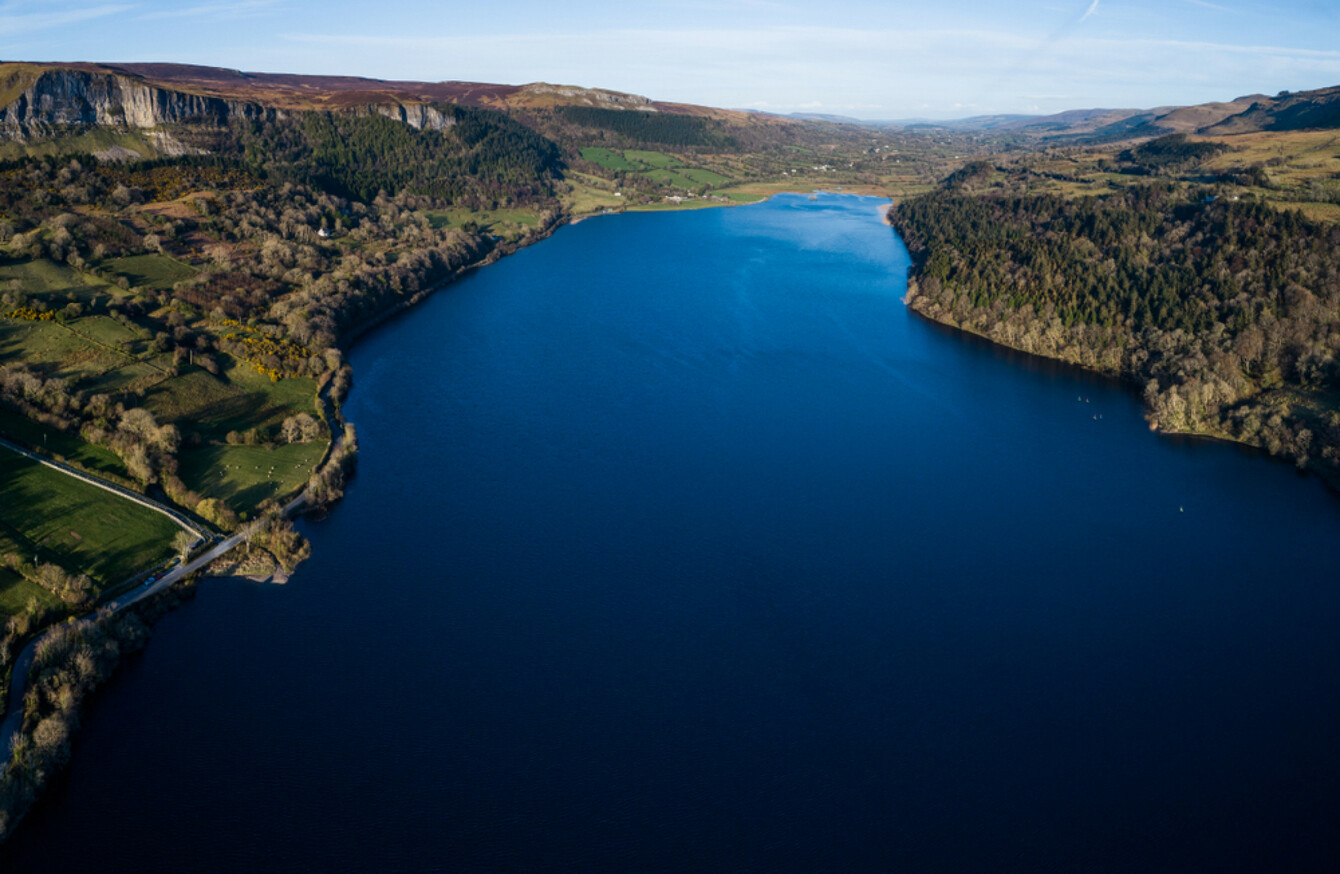 Image: Shutterstock/ianmitchinson
Image: Shutterstock/ianmitchinson
THE AUGUST BANK Holiday is on the way and it is the last one of the summer. Boo! So why not make the most of the time off and plan a road trip around the beautiful north west of Ireland?
The north west is a great region for a bank holiday drive as the roads are usually pretty quiet, so you won't spend most of your time stuck in traffic.
The counties of the North West of Ireland – including Cavan, Donegal, Leitrim, Monaghan, Roscommon and Sligo – have plenty to offer whether you have the whole family in tow, or are looking for a romantic getaway. (Or if it is just you and your mates looking for a good time.)
Need a little road trip inspiration? Here are some of our favourite routes.
Drumlin landscapes, Cavan
A drumlin is an oval or elongated hill believed to have been formed by the movement of glacial ice sheets across rock debris, and in Cavan, particularly East Cavan, these ice-age remnants are visible everywhere. These drumlins are dotted with rivers that feed hundreds of lakes, including Lough Gowna, Lough Oughter and Lough Ramor.
Start your road trip at Turbet Island in the small town of Belturbet and then drive 70km through peaceful, rolling countryside admiring some of the finest glacial landscapes in Ireland and some exceptional historical sites dating back to early Christian times. The route takes you through Milltown, Killeshandra, Crossdoney and finishes up on the shores of Annagh Lough.
Glencolumbkille to Ardara via Glengesh Pass, Donegal
This is probably my favourite drive in all of Ireland. Start in Gleann Cholm Cille in the southwest Gaeltacht of Donegal and take in the breathtaking landscape and bask in its remoteness and the solitude. Then, enjoy the twisty, narrow road that cuts through some of the most vibrant and unspoilt countryside in Ireland on your way to Ardara.
The road meanders through the sloping mountainous terrain of the Glengesh Pass, a glaciated valley on the northern edge of the Banagh peninsula. The road rises to 270 metres over the Pass via a couple of hairpin bends and you get a fantastic view of Loughros Beg Bay framed between the Glengesh and Mulmosog mountains.
Arigna Scenic Drive, Roscommon
This 60km scenic drive begins and ends in Boyle, Co Roscommon. The outward route passes through Cootehall, Knockvicar and Keadue as far as Arigna. Here, you can break up your journey with a trip to the Arigna Mining Experience and take an underground tour in what was Ireland's last coal mine.
The return journey from Arigna is via a narrow road that takes you over the mountains where your driving skills will be rewarded with wild and beautiful scenery.
Yeats Country, Leitrim and Sligo
The Yeats Country route will steep you in the landscape that inspired the paintings of Jack Yeats and the poetry of WB Yeats. Start this cultural exploration of the area in Sligo Town and head north to Drumcliffe where WB Yeats is buried  'under bare Ben Bulben's head'.
From here, make your way to Glencar Waterfall and get out and enjoy this spectacular valley, with a walk around the lake and through the forest walks. Follow the N16 and R286 into Leitrim on to Lough Gill and head for Parke's Castle, a fine example of a Plantation castle.
Continue through the tranquil countryside as you make your way in leisurely fashion back to Sligo.

Want to make sure you don't miss out on anything going on in the world of motors? Like us on Facebook and and follow us on Twitter for the latest updates.