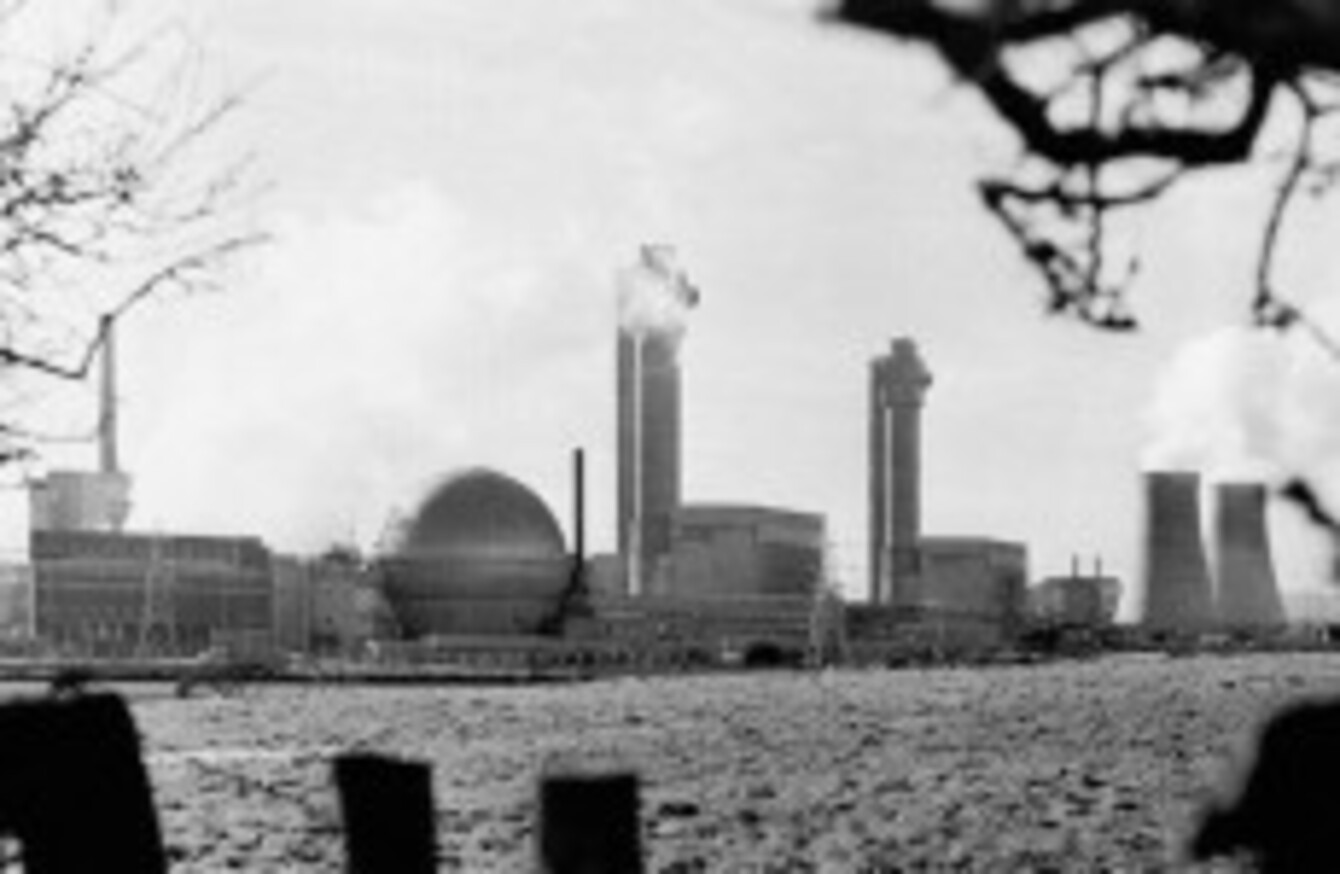 Windscale in 1979
Image: PA/AP/Press Association Images
Windscale in 1979
Image: PA/AP/Press Association Images
THE DEPARTMENT OF Industry and Energy was worried it had not done enough to deal with Britain's nuclear power plans in the early 1980s.
In an internal memo released under the 30 Year Rule, an official recalled how the Industry and Energy department was "beginning to feel nervous about not having taken sufficient action vis-a-vis the British authorities on Windscale".
"And want to cover themselves in the event of anything going wrong," wrote an official.
First Secretary in the Department of Foreign Affairs, Joanna Betson, was writing an informal report of an interdepartmental meeting held on 17 November 1983 after media reports about the effects of levels of radioactivity in the Irish Sea.
She said there was a "general lack of knowledge on what level of radio activity we should agree to find acceptable at Windscale".
The group, which included representatives from the Fisheries, Finance, Environment, Transport and Health departments and the Nuclear Energy Board (NEB), decided it was necessary to proceed with a bi-lateral agreement with the UK on the matter "as swiftly as possible".
Earlier in the year, media reports suggested there were unacceptable levels of radioactivity in the Irish Sea.
One documentary linked the 1957 fire at Windscale (now Sellafield) to illnesses.
A junior minister in Ireland noted that these findings were limited to areas closer to the site than Ireland is.
According to the NEB's independent tests, radioactivity levels reached their highest during 1974.