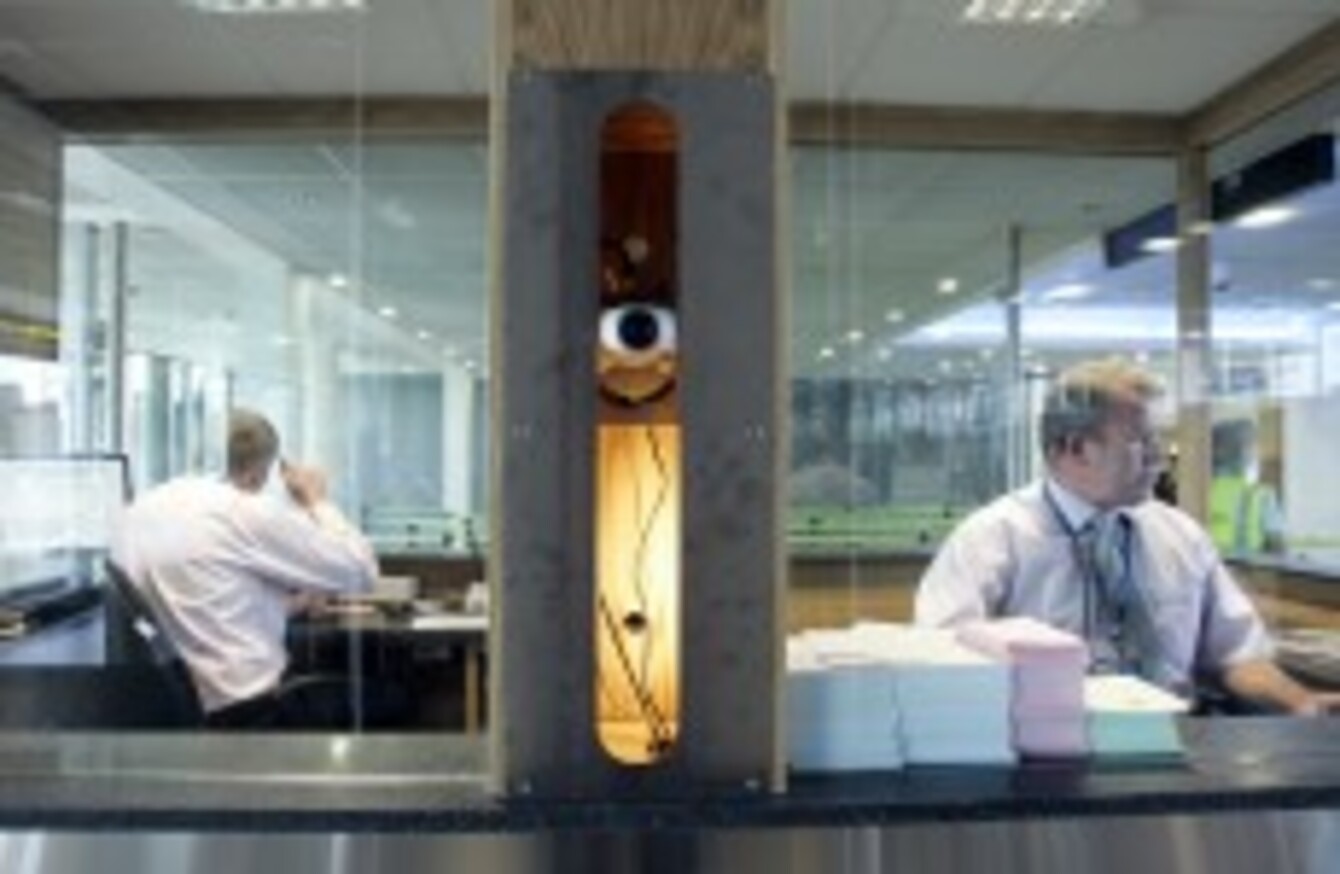 Garda immigration officers at Dublin airport
Image: Mark Stedman/Photocall Ireland
Garda immigration officers at Dublin airport
Image: Mark Stedman/Photocall Ireland
THE NUMBER OF people applying for asylum in Ireland has fallen by more than one-third since last year, new figures from the Department of Justice show.
Some 1,250 people made applications for asylum in 2011. In 2010 the figure was 1,939.
The figures come as Minister for Justice Alan Shatter announced the launch of a new pilot project, under which border controls at Dublin airport would be manned by civilians rather than gardaí.
The flow of asylum seekers has reduced to a trickle since 2002, when 11,600 people applied for asylum in one year. The Department of Justice said this represented "the use of the asylum system by economic migrants at its peak".
Currently 5,400 people are housed in direct provision centres in Ireland as they await decisions on their asylum applications. Some 280 failed asylum seekers were deported in 2011, along with 3,700 people who were refused entry to Ireland.
The figures also show a broader fall in the number of people from outside Europe living in Ireland. The Government  estimates that approximately 130,500 non-EEA nationals currently have visas to remain in the State, down from 132,200 a year ago and 134,000 two years ago.
The largest proportion of these non-EEA nationals are from India, followed by China, Brazil, Nigeria, the Philippines and the USA.
However, there was an eight per cent rise in the number of entry visa applications in 2011. India again accounted for the largest share of these, followed by Russia, China, Turkey and Saudi Arabia.
The Department of Justice raised €29million from visa and permit fees in 2011.
This month, civilian staff from the Department of Justice will begin replacing gardaí at border control booths at Dublin airport. The department said this would free officers to work on "frontline policing duties".
Commenting on the new figures, Minister Shatter said: "The immigration system can significantly aid economic activity and it is my priority that the system is utilised to the greatest extent possible in that respect."