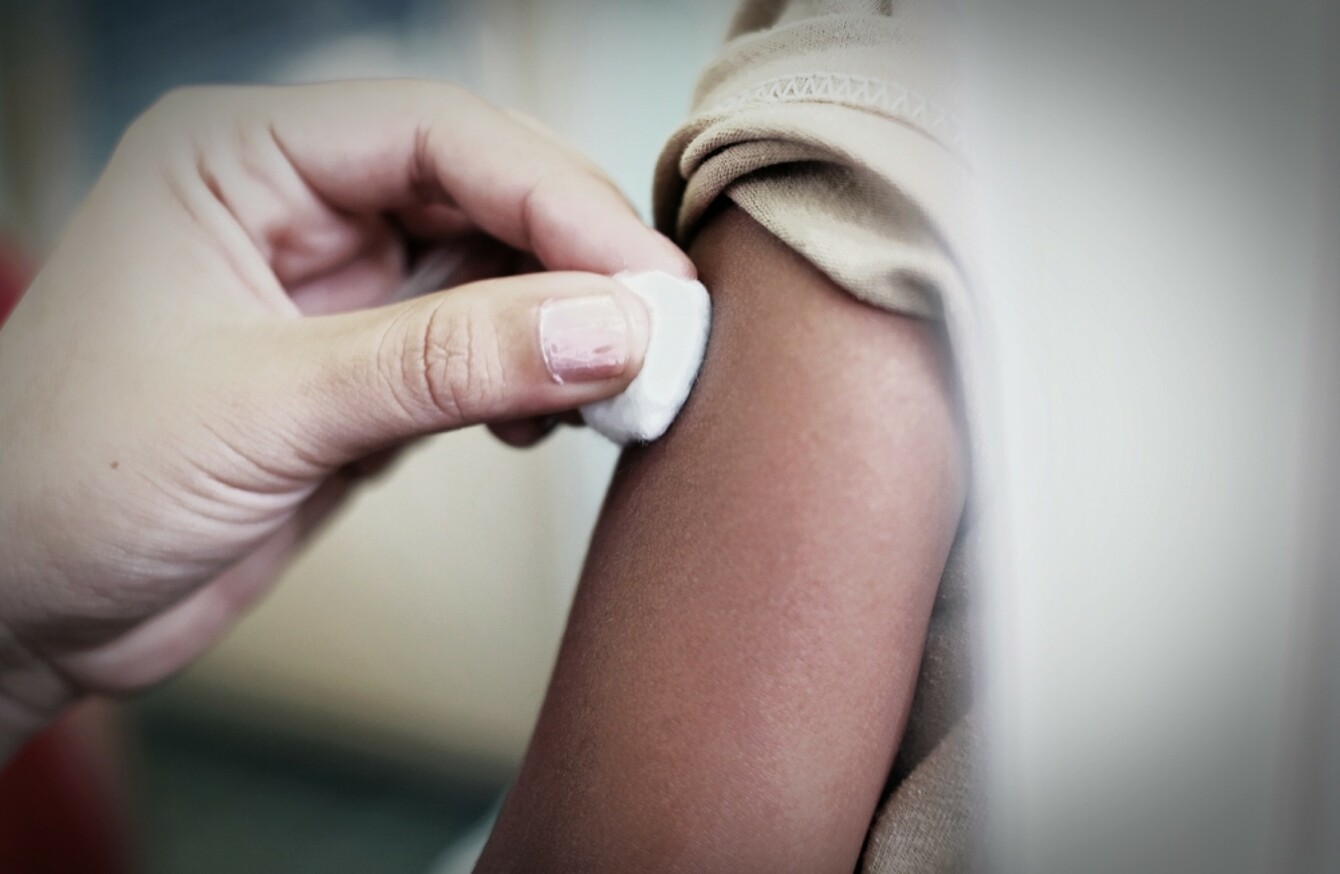 Image: Shutterstock/CNK02
Image: Shutterstock/CNK02
THE HSE HAS said that "significant efforts" have seen the number of staff receiving the flu vaccine rise 50% this season.
A HSE spokesperson told TheJournal.ie that a combination of "individual incentives" and "unit incentives" has helped to contribute to this increased uptake, and that this success would be reviewed when preparing future initiatives.
Yesterday, the Irish Nurses and Midwives Association reacted angrily to the assertion made by Dr Kevin Kelleher, assistant director for public and child health at the HSE, during a Dáil committee hearing that giving nurses chocolates and iPads helped to increase the uptake of the vaccine.
That opinion was further defended by HSE director general Tony O'Brien in subsequent tweets where he said that Dr Kelleher was "relating examples of initiatives that have worked in reality".
O'Brien also tweeted that it was nurses themselves who often come up with such ideas.
Responding to a query from TheJournal.ie, the HSE spokesperson said that "vaccine hesitancy is increasingly becoming a major issue".
They said that a number of countries had helped to increase vaccine uptake amongst healthcare workers by implementing "localised initiatives".
"The HSE has been actively working to increase flu vaccine uptake amongst its staff," the spokesperson said. "We are supporting staff to input into how this can be achieved."
They said that senior nursing representatives had been involved in offering incentives to workers to get their flu jab, and this had led to an increase of 50% in those getting the vaccination this flu season.
The HSE is now reviewing the success of these initiatives – including individual incentives and unit incentives, to build on the improved uptake in the coming flu seasons.
Reacting to the comments made at the Dáil committee yesterday, the general secretary of the Irish Nurses and Midwives Organisation said they were "a perfect example of why Irish nurses and midwives walked away from the Irish health sector".
Liam Doran told Today with Sean O'Rourke that such a comment was "absolutely objectionable" and Kelleher should respect nurses' opinions and not treat them like children.