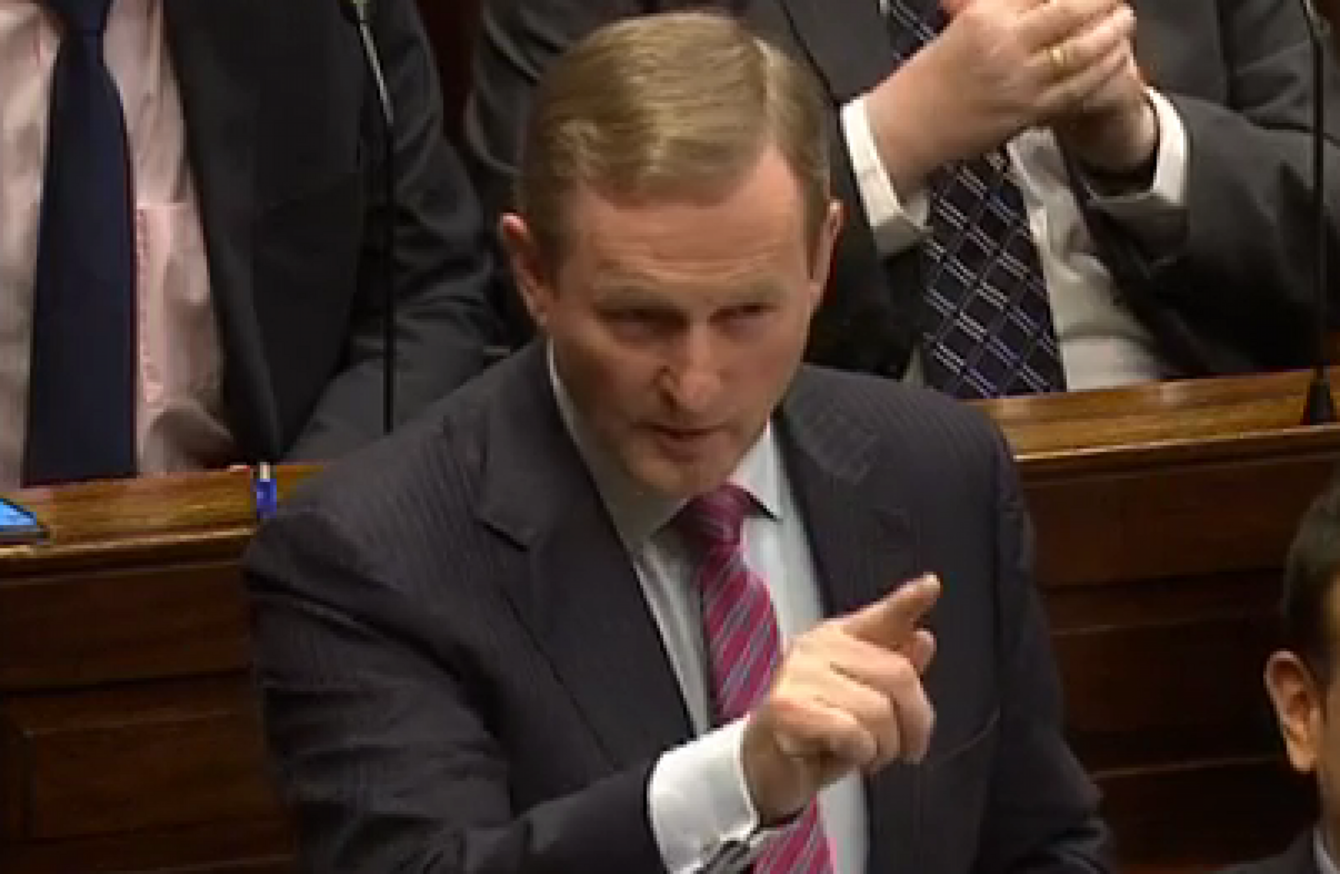 THE TAOISEACH HAS BEEN accused of having "no sense of the crisis" facing the healthcare system, as nurses head towards strike action in the middle of next month.
Members of the Irish Nurses and Midwives Organisation (INMO) balloted overwhelmingly in favour of industrial action, citing chronic overcrowding and a lack of resources.
It formed the dominant topic of Leaders' Questions this afternoon in the Dáil.
Fianna Fáil's Micheál Martin said morale is at "an all time low" in emergency departments and hospitals, and that patient safety has now been compromised.
While accepting that there are challenges on a recurring basis, the Taoiseach said he was "disappointed" at the industrial action as "it's not going to sort out the challenges we face here".
The strike won't assist a single patient on any trolley or in any accident and emergency unit, or indeed in any hospital.
He added that the numbers of people on trolleys was 20% lower today than the same time last year.
Continuing his questioning of whether the healthcare system has been chronically underfunded, accusing Kenny of having no sense of the crisis, Martin referenced former health minister James Reilly's comments published in the Sunday Independent at the weekend:
He admits it was unresourced. He admits that the writing was on the wall in the 2012 Budget. He said he threatened to resign, or he was considering resigning there and then.
We, in that Budget, pointed out that was it was a false Budget, and we said it to you, and James Reilly knew it was a false budget, and Minister Reilly now feels, it's very clear from the interview, that he was shafted by you Taoiseach, and continually is shafted by Minister Varadkar.
Kenny hit back at Martin by referencing the former Fianna Fáil's minister own tenure over at the Department of Health.
You doubled health spending, you said Tallaght didn't order enough trolleys, and you fled out of the Department of Health as fast as your two legs could carry you. You fled out of the place. You ran like a scalded cat.
You were afraid to accept any responsibility. You cowered in the corner of the cabinet table. You doubled health spending, got a worse result, and fled the place as soon as you could.
#Open journalism No news is bad news Support The Journal

Your contributions will help us continue to deliver the stories that are important to you

Support us now
He said the "figures speak for themselves" on Fine Gael's efforts in the health service.
Sinn Féin's Gerry Adams also hit out at the Taoiseach for his party's abandonment last week of it's "flagship health policy", universal health insurance.
Adams also accused the government of having a long-term plan to remove "even the pretense" of public ownership of hospitals.