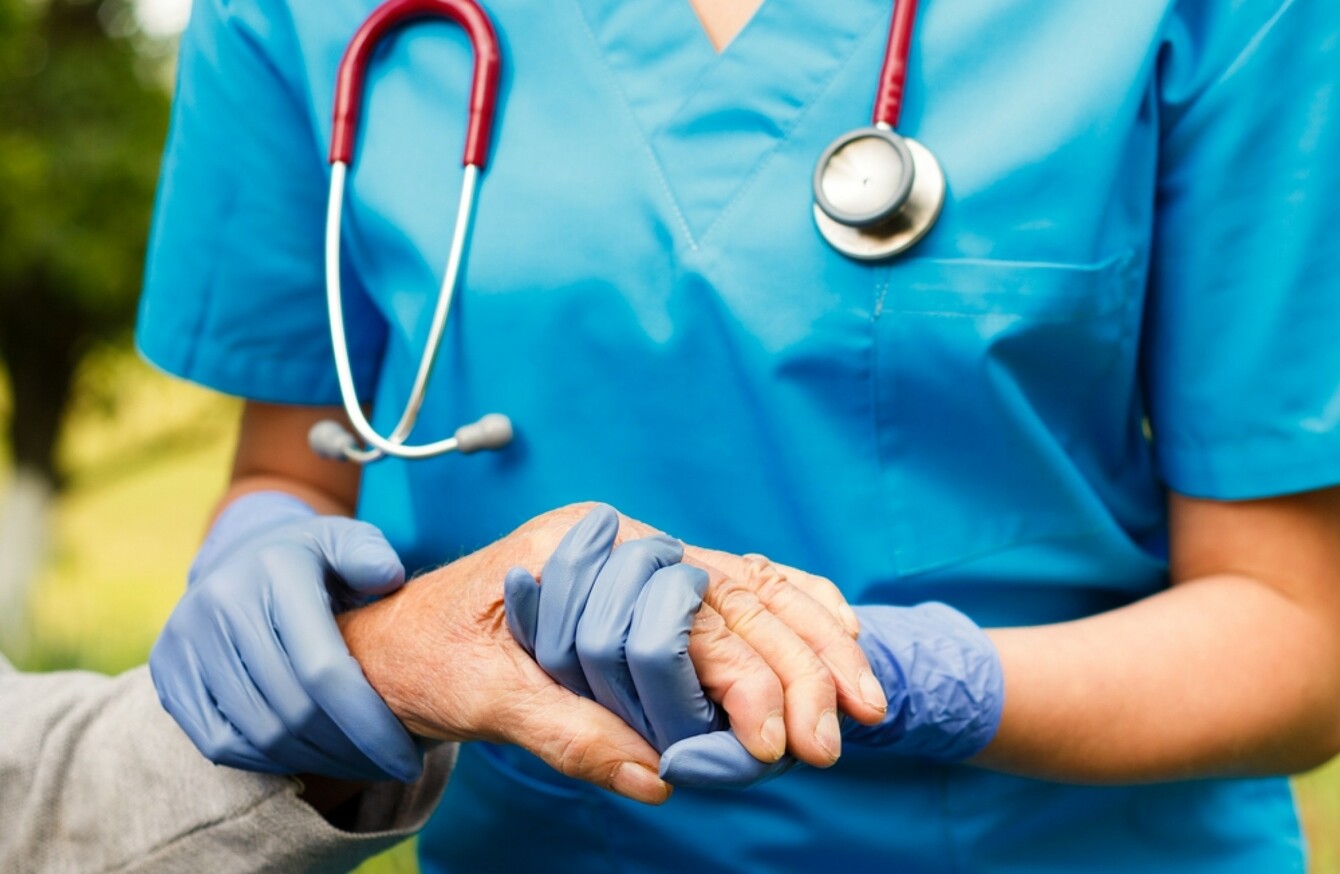 Image: Shutterstock/Barabasa
Image: Shutterstock/Barabasa
NEXT WEEK'S STRIKE by emergency department nurses looks set to go ahead after talks with the HSE broke down last night.
Members of the Irish Nurses and Midwives Organisation voted in favour of the industrial action by a margin of 92% last month in protest over "severe shortages of nursing staff".
This will involve rolling pickets across seven hospitals next Tuesday.
In a statement last night, a spokesperson for the organisation said that "Health Employers failed to produce an incentivised recruitment package", in contrast to the situation in Irish private and UK hospitals, although they agreed to immediately recruit 144 nurses.
The INMO's deputy general secretary Dave Hughes said there is "a tolerance of emergency department overcrowding and the complete failure to manage and control admissions and discharges".
While management accepted that a state of bedlam existed in our EDs, and made statements on the need for greater security, cleaning and management support, their whole approach lacked credibility, and urgency, by their failure to commit to a realistic recruitment and retention plan.
Speaking on RTÉ's Morning Ireland this morning, Hughes said that he wasn't sure if there would be any contact with the HSE before Tuesday to try and resolve the dispute.
"We weren't able to reach agreement in the workplace relations commission over four days," said Hughes.
"Because there's an unrealistic approach being taken where the HSE themselves know that they need staff, that they can't get them, that they can't compete in what is a very competitive market for nursing.
Hughes cited a package being offered by the Mater Private of up to €6,000 to attract nurses back into the country.
"By comparison, The HSE can offer nothing as an incentive for the same group of people – who's going to win that battle?" He said.
Response
Also speaking on Morning Ireland, the National Director of Human Resources at the HSE, Rosarii Manion, said that she was disappointed to hear Hughes' comments.
"In terms of recruitment and retention, we have actually secured an incentivised package of €1,500," she said.
"This is at a time when we have for the first year got an increase in our budget, we have many services to take care of… There are various pressure points right across the HSE and really we have done quite well in terms of achieving that incentivised package.
"Having said that, it hasn't yielded the return we would have expected at this stage. However, we remain hopeful."
Working environment
Hughes also criticised the working environment in public hospitals and cited them as reason the HSE was "haemorrhaging nurses".
 "If you go into any of the emergency departments it's not an exaggeration to say its absolute bedlam – its a very, very difficult work environment for these nurses and that's why 92% of them voted in favour of going out in strike action next Tuesday to highlight this.
The INMO says there were 2,449 admitted patients waiting on trolleys in the first 7 days of December, with 372 people on trolleys in hospitals across the country yesterday.
Commenting on these figures, Rosarii Manion that it wasn't acceptable
"It's never acceptable to have patients on trolleys," she said.
"We are committed to providing safe and effective services for our public, for our patients, delivered by the wonderful nurses that we have in the HSE."
Manion said that positive steps had been taken to address the issue and that there had been an 8% reduction on average so far in terms of the numbers of people on trolleys.
She also said that the HSE were committed to working with the INMO to avert the strike action on Tuesday.
"I'm confident that if we can continue on the trajectory that we're on, avert this industrial action… that we will continue on this positive trajectory," she said.
"And I would encourage the INMO to continue to engage with us so that we can deliver that result for our patients. "
TheJournal.ie has contacted the HSE  for comment.
With reporting from Cormac Fitzgerald