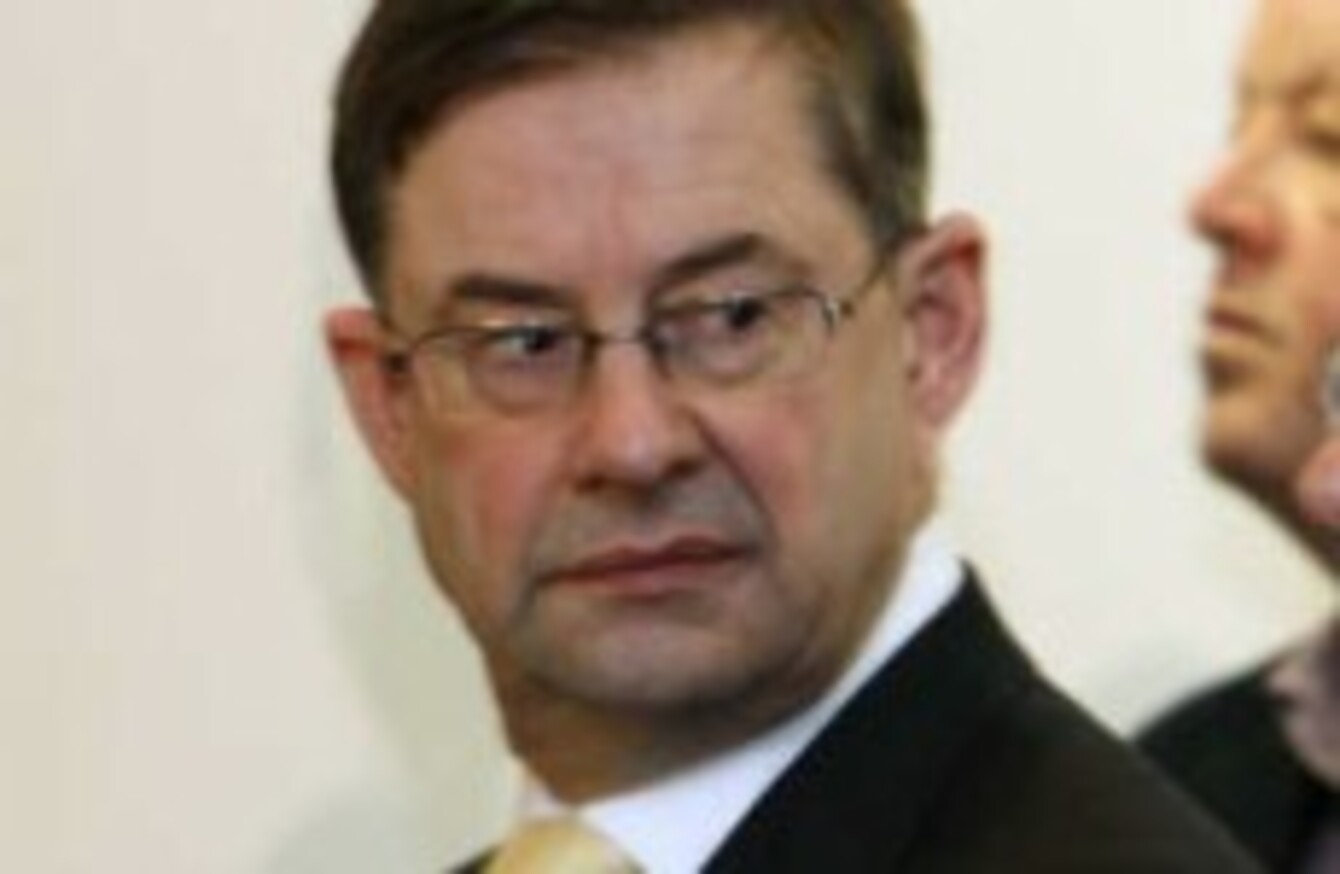 Image: Mark Stedman/Photocall Ireland
Image: Mark Stedman/Photocall Ireland
FORMER SOCIAL PROTECTION minister Éamon Ó Cuív has been kicked out of the Dáil by the Ceann Comhairle, Seán Barrett, for showing disrespect to the Chair.
Ó Cuív was asked to leave after refusing to sit down when pressing the Taoiseach, Enda Kenny, over the decision of the government to scrap a session of ministerial questions tomorrow afternoon.
A set of questions to the Minister for Community, Equality and Gaeltacht Affairs had been timetabled for tomorrow afternoon – but such a position no longer exists since Kenny reformed the structure of government departments after taking power in March.
Because the Dáil's standing orders have not yet been amended to take account of the new Cabinet structures, and because only one question had been submitted – which had since been withdrawn – the government proposed to remove the item from tomorrow's agenda.
But Ó Cuív – who was the minister responsible for Gaeltacht affairs for eight years between 2002 and 2010 – refused to accept the cancellation, asking Kenny to confirm the identity of whatever minister would be attending the question time.
The Ceann Comhairle, insisting that Ó Cuív's question was out of order, told the Galway West TD to keep his peace – but the former minister refused to do so, even when the Ceann Comhairle rose to his feet.
Such a practice ordinarily requires every other TD to resume their seats – and Ó Cuív eventually obliged by resuming his seat, only to return to his feet as soon as Barrett had once again sat down.
As a result, Ó Cuív was ordered to leave the chamber, and will now be absent for this afternoon's debates on the Finance (No. 2) Bill which gives effect to some of the measures from the government's jobs initiative.
He will be entitled to return to the Dáil tomorrow, when business will now be dominated by an all-day session of statements on the Irish language.
Ó Cuív is only the second TD to be ejected from the Dáil chamber since the general election; the first, Richard Boyd-Barrett, was ejected two weeks ago.