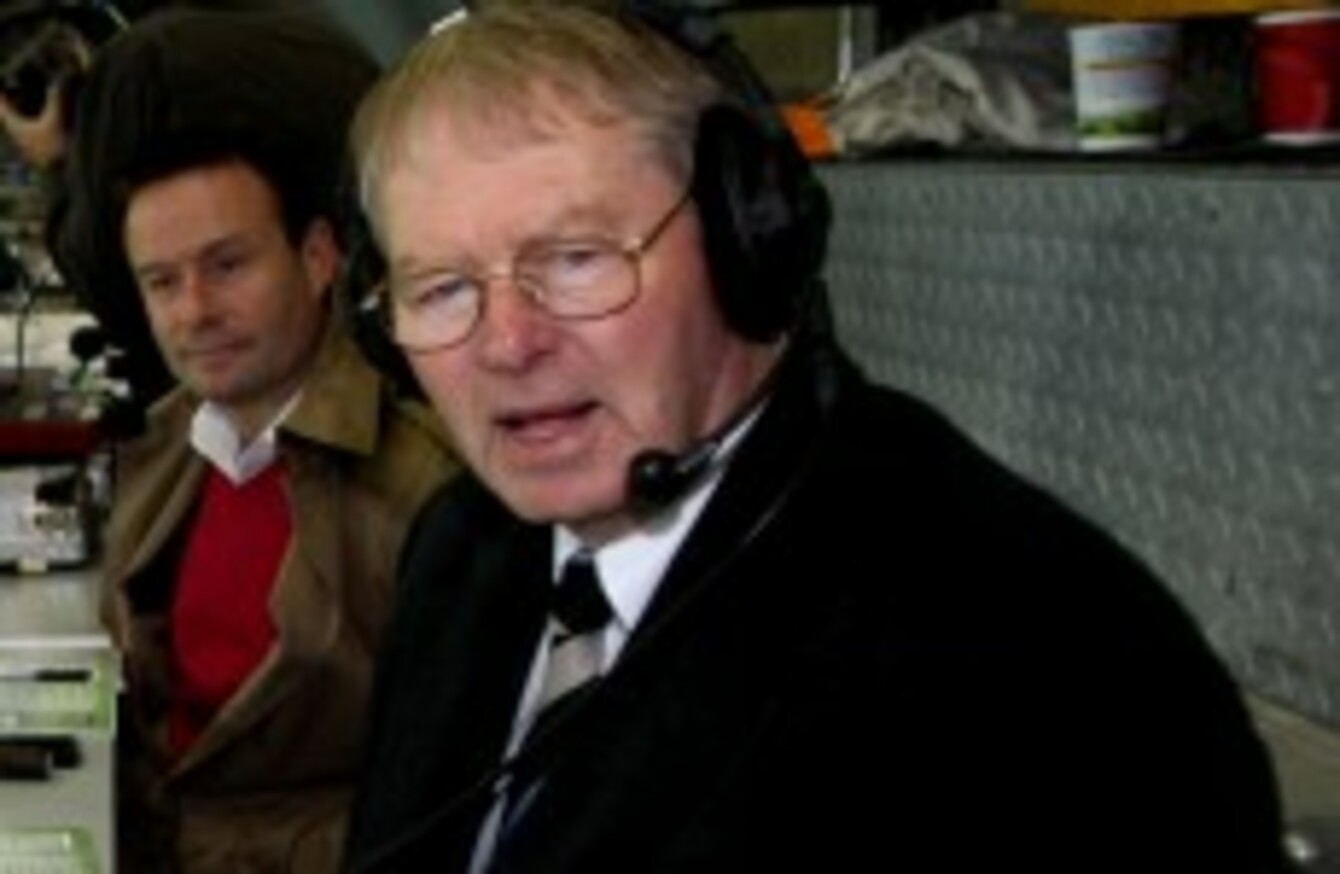 Micheál Ó Muircheartaigh
Image: INPHO/James Crombie
Micheál Ó Muircheartaigh
Image: INPHO/James Crombie
FORMER RTÉ COMMENTATOR Micheál Ó Muircheartaigh has this morning ruled himself out of the race for the presidency.
Ó Muircheartaigh had said last week that he was "really considering" a bid for the presidency because what of he called "a vast surge of support from the people" wanting him to get in the race.
News of his decision to drop out of the race before he even entered it broke on Twitter last night but was confirmed this morning.
The former GAA broadcaster had said last Tuesday that there had been a lot of "promised support" from people who would like to see him in the contest, but having considered his options he has now ruled himself out of the race.
Speaking to RTÉ's Morning Ireland this morning, he said:
I was never a contender. I had never said I was interested in being a candidate in the election.
Ó Muircheartaigh said he had considered a possible run for the Áras "out of respect to people that asked me and approached me, and offered support," adding "I had to consider it" but saying: "All along, my initial reaction was that I would not get involved."
He said he was all in favour of having an Irish president because of the prestige it adds to Ireland but said that he would like a campaign that was shorter and did not include campaign posters.
He said he would take an interest in the race but not back any particular candidate, adding that he expected a few more names to enter the race between now and 27 October.
So far the only certain candidates for October's election are Fine Gael's Gay Mitchell, Labour's Michael D Higgins, and the independents Sean Gallagher and Mary Davis.
Fianna Fáil and Sinn Féin are both yet to decide whether or not they will run a candidate.