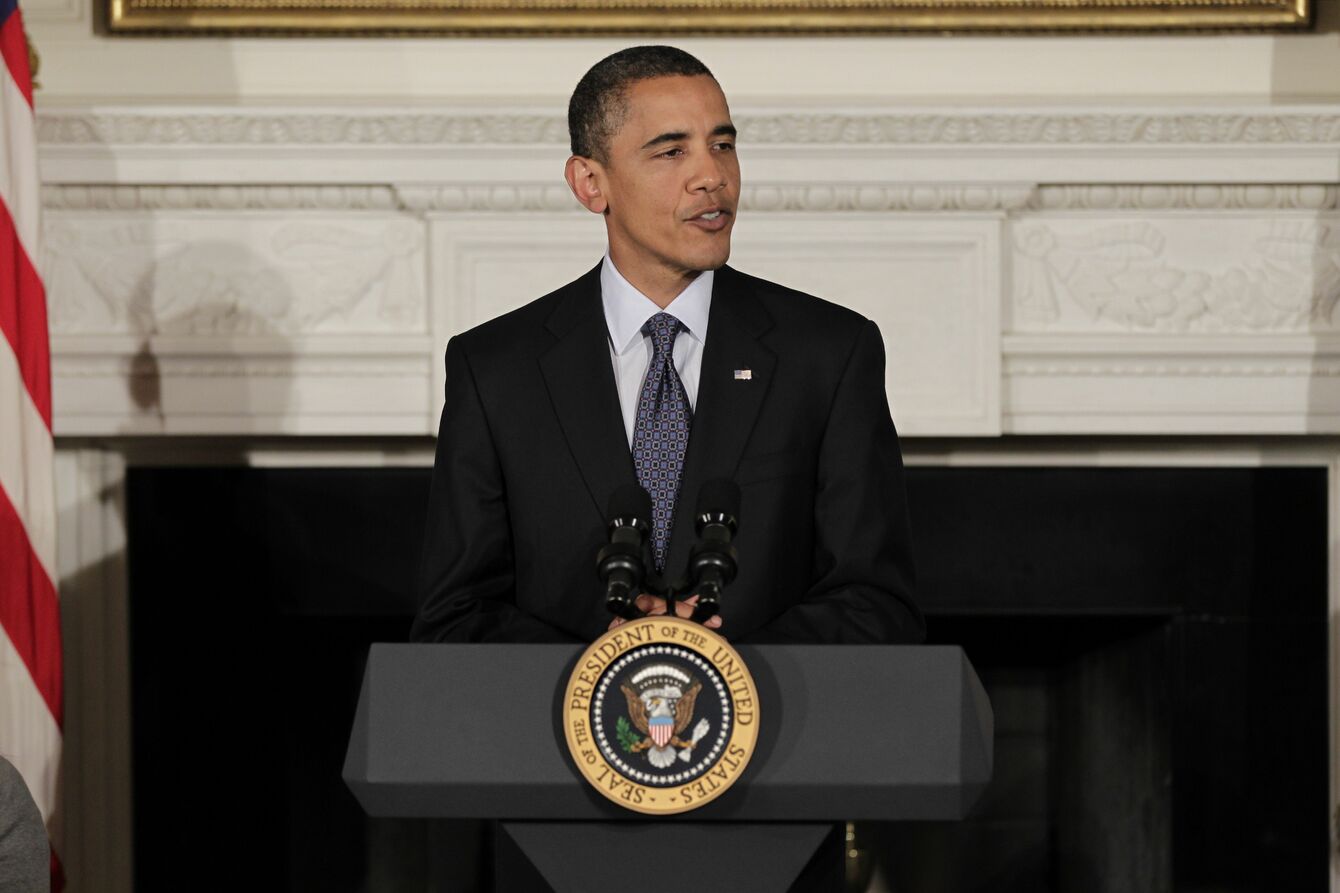 US PRESIDENT BARACK Obama has said he supports allowing a mosque to be built near the Ground Zero site in downtown New York city. Obama was speaking at an annual White House dinner marking the Islamic holy month of Ramadan.
The president had not previously spoken on the issue, nor had the White House made any statement regarding its position on the mosque.
However, speaking last night, Obama said America's commitment to freedom of religion was integral to the nation:
As a citizen, and as president, I believe that Muslims have the same right to practice their religion as everyone else in this country.
His comments were welcomed by NYC mayor Michael Bloomberg, but criticised by
other New Yorkers
who say that the president "is wrong."
Over 2,750 people were killed when two planes struck the 'Twin Towers' – the World Trade Centre – in lower Manhattan on 11 September, 2001. Plans to construct a mosque near the site of the 9/11 attacks have drawn intense criticism in the US.
Mark Williams, a prominent member of the conservative anti-Obama Tea Party movement in the US, said:
The monument would consist of a Mosque for the worship of the terrorists' monkey-god (repeat: "the terrorists' monkey-god." if you feel that fits a description of Allah then that is your own deep-seated emotional baggage not mine, talk to the terrorists who use Allah as their excuse and the Muslims who apologize for and rationalize them) and a "cultural center" to propagandize for the extermination of all things not approved by their cult.
The Tea Party said the comment was expressed by Williams personally, and not by the movement. The Washington Post attempts to debunk some of the misconceptions surrounding the mosque here.
Meanwhile, Muslim groups in the US have expressed concerns for their safety as the end Ramadan coincides with the 9/11 anniversary.