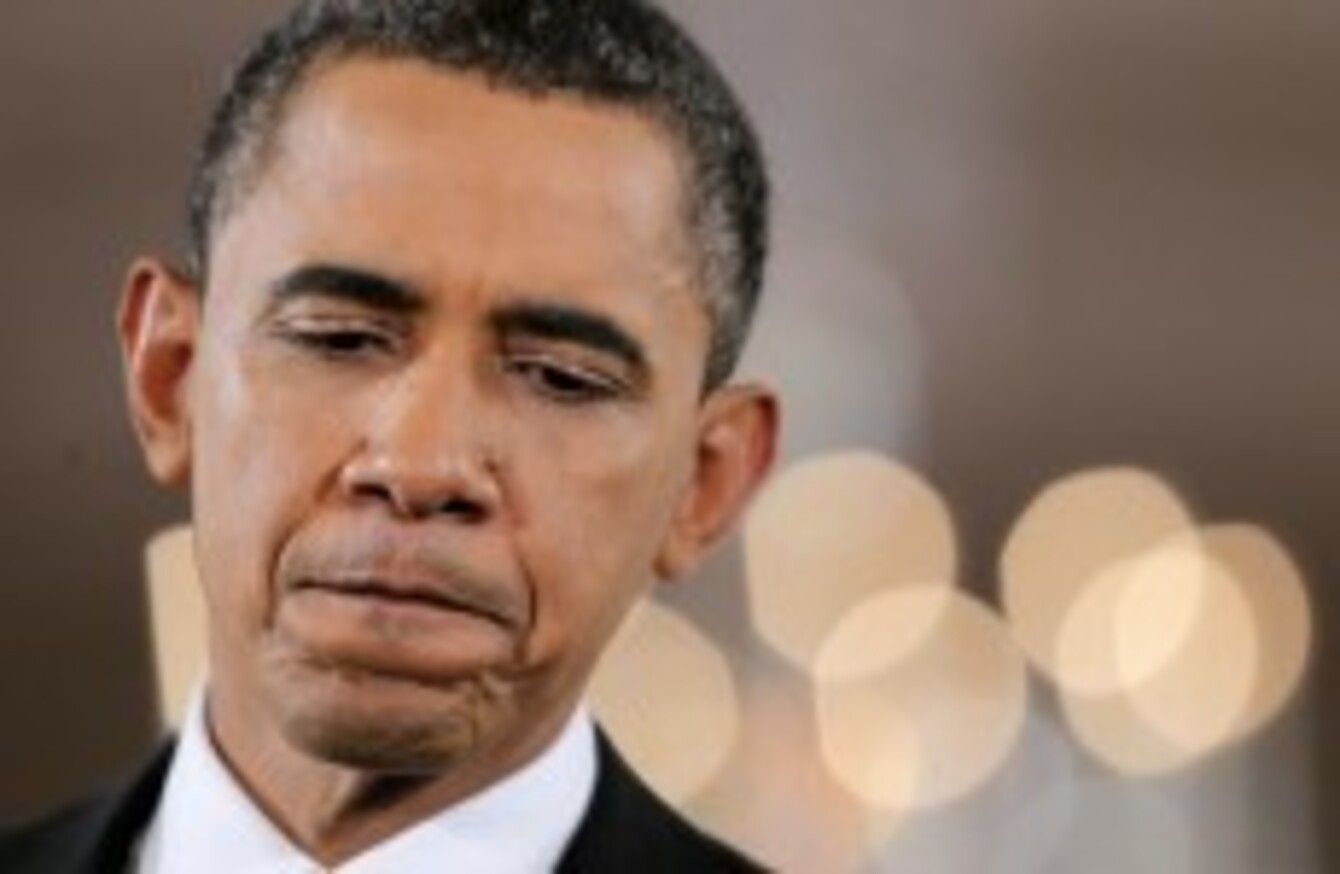 Image: Charles Dharapak/AP
Image: Charles Dharapak/AP
US PRESIDENT BARACK OBAMA has admitted to feeling "humbled" by the results of the country's mid-term elections held on Tuesday, which saw his Democratic party lose its massive majority in the US House of Representatives and coming close to squandering a massive majority in the Senate.
Speaking publicly for the first time since the results of the ballots had become clear, Obama admitted his party had been given what he called a "shellacking", giving him a clear message that his job performance was not meeting with public approval.
"Some election nights are more fun than others. Some are exhilarating," Obama told reporters in the White House's East Room, obviously mindful of his own election, which took place two years ago today.
He then added: "Some are humbling."
An obviously doleful president continued that the result "underscores for me that I've got to do a better job", and admitted very frankly that he had perhaps fallen into a "White House bubble".
He insisted, however, that his party had not faced such an electoral bloodbath – the biggest congressional turnaround in decades – because of his left-wing policies including the expansion of public spending and electoral reform.
The president was nonetheless willing to work with the congressional aspects of both parties on seeking to figure out "how we can move forward together", saying he was willing to work on "tweaks" to his policy platform.
"If the Republicans have ideas for how to improve our healthcare system, if they want to suggest modifications that would deliver faster, more effective reform… I am happy to consider some of those ideas," he said.
He concluded by inviting new Speaker-designate John Boehner to meetings in order to help construct a legislative agenda.
The prospect of finding bipartisan co-operation could be more difficult for the embattled president than he might like, however; shortly after Obama's speech, Boehner said told supporters it was "clear that the American people want a smaller… more accountable government here in Washington, DC."