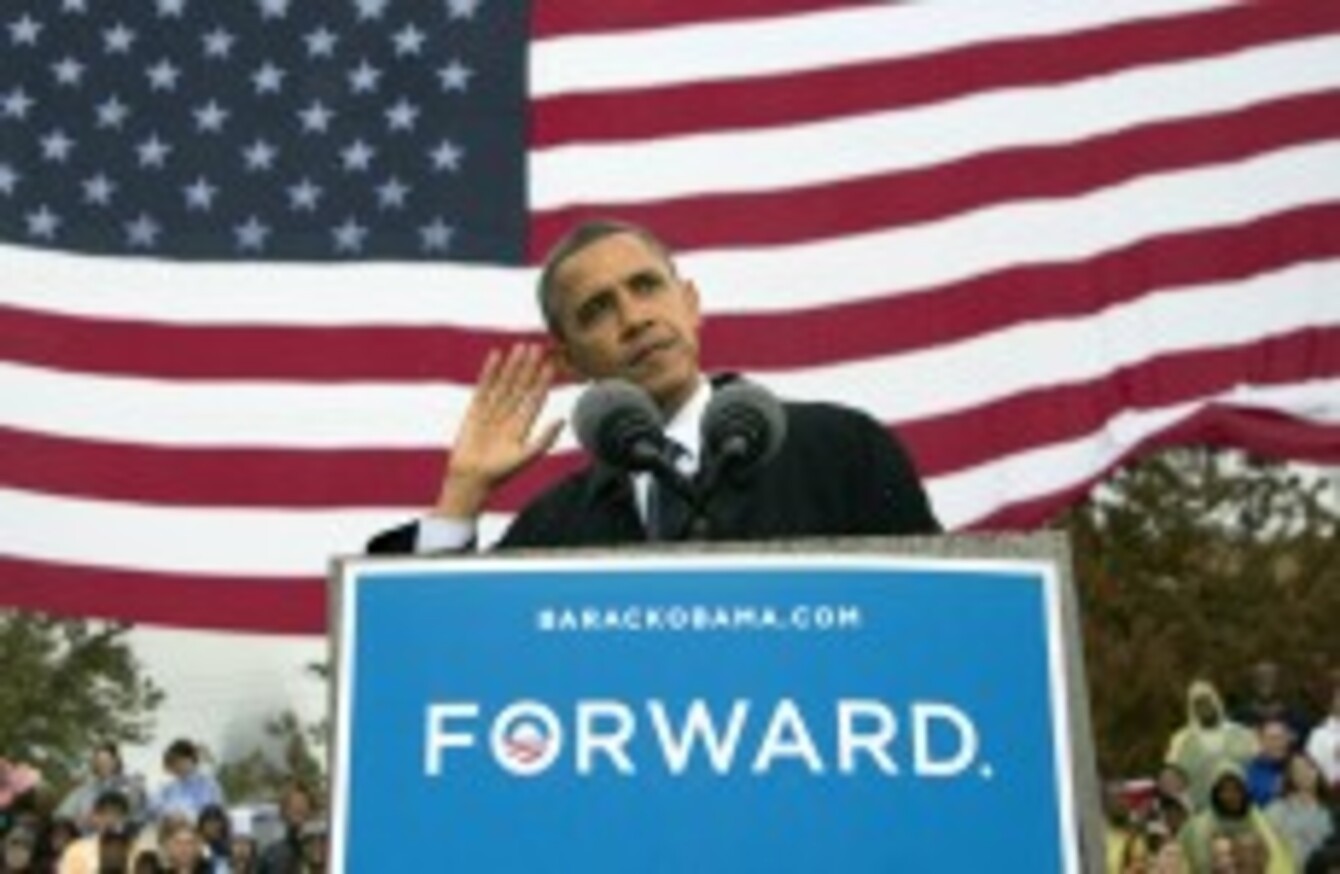 "Tell me again how much I earned"
Image: AP Photo/Carolyn Kaster
"Tell me again how much I earned"
Image: AP Photo/Carolyn Kaster
US PRESIDENT BARACK Obama raised $181 million (around €140m)  in September, his campaign said today, in a boost for his re-election bid following a limp debate performance against White House rival Mitt Romney.
The haul was the biggest monthly cash take by Obama of the 2012 race, and was revealed just a day after supporters disappointed by the debate got another fillip with news that the US unemployment rate dipped below eight percent.
It means Obama will have ample money to splash on an advertising blitz in the countdown to the election, exactly a month away on 6 November. Around 1.8 million individual donors gave to his campaign in total.
Republican nominee Mitt Romney has yet to reveal his monthly fundraising figures for September, but early predictions that he would outspend Obama by a distance appear to have been unfounded.
Romney however does have the support of an array of SuperPAC independent fundraising committees financed by rich donors and corporations, that can spend unlimited sums to attack Obama and outnumber similar Democratic organisations.
Obama's campaign manager Jim Messina alerted supporters to the fundraising coup for the re-election effort and the Democratic National Committee (DNC) in an email on Saturday morning.
"We not only surpassed 10 million donations so far in 2012 to the campaign and the Democratic Party – a historic record for grassroots politics," said Messina.
"We also raised $181 million in September from 1.8 million Americans – more than 567,000 of whom gave for the first time. That's by far our biggest month yet."
Messina said the average donation was $53 and 98 per cent of contributions amounted to $250 or less and also boasted that the Obama political machine was in full swing ahead of the election.
The September figure was just short of the $193 million piled up by Obama and the Democratic National Committee in the equivalent month of the 2008 election campaign.
He said the campaign opened its 100th field offices in both Ohio and Florida last month and last week registered 10,000 voters in Florida in a single day.
In early voting in Iowa, Messina said that 105,000 people had already cast ballots, 62 percent of whom were Democrats.
Polls
Poll watchers were meanwhile keeping an eye on new opinion surveys to gauge if Romney had cut into the narrow lead held by Obama in the national race and in key battleground states.
The full impact of the debate and the jobs figures are not likely to be felt in surveys until the middle of next week, though there was signs in some early polls that Romney had made headway in Virginia.
The two campaigns meanwhile took their latest hits at one another in new advertising, with the Obama team accusing Romney of being "dishonest" in the Denver debate on his true taxation plans.
Romney's punch meanwhile featured a woman called Melanie McNamara who said she voted for Obama in 2008 but was now going Republican because she believed the former Massachusetts governor was the best bet to restore prosperity.