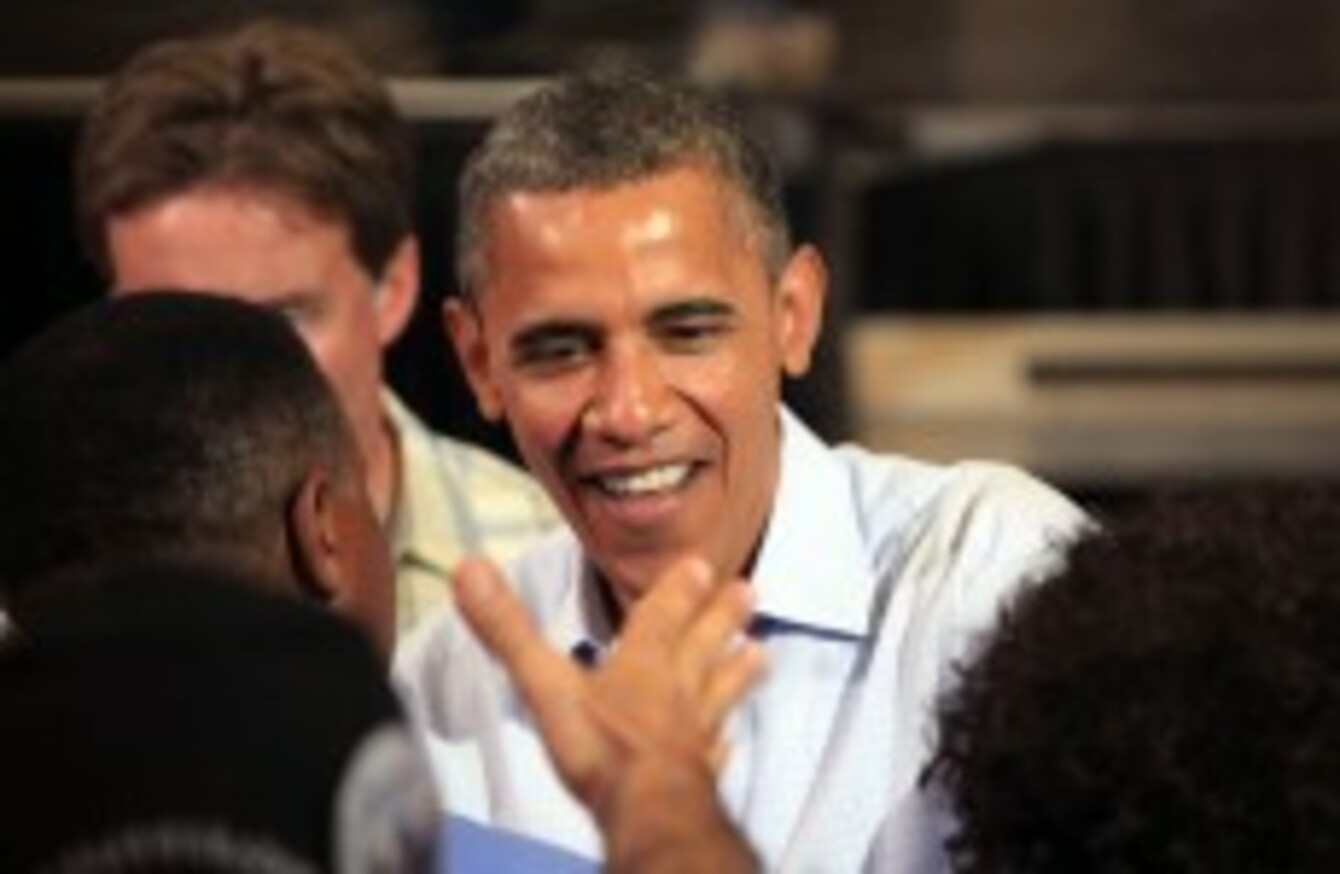 President Barack Obama
Image: AP Photo/The Daytona Beach News-Journal, David Massey
President Barack Obama
Image: AP Photo/The Daytona Beach News-Journal, David Massey
PRESIDENT BARACK OBAMA marked out a fundraising victory over Mitt Romney in August as the candidates gear up for the final stretch of their closely contested campaign.
Obama raised more than $114 million in August, while Romney brought in just over $111 million, according to numbers released early today by the rival campaigns. It's the first time in four months the Democrats have outraised the Republicans, and it's a sharp increase for the president, who raised $75 million in July.
Despite Obama's advantage in August, it's the third straight month Romney has collected more than $100 million, and the figure represents his best one-month fundraising total. And Romney has socked away more money for the general election campaign.
Health care
The Republican hopeful showed signs of taking a new, more centrist tack toward health care and defense spending as he starts the next leg of his campaign with a rally in Mansfield, Ohio, a pivotal region in a battleground state. Obama, who spent the weekend campaigning in Florida, is scheduled to be at the White House.
After weeks of pushing conservative GOP themes leading up to the party convention in Tampa, Florida, Romney's less partisan tone comes as the race shifts toward the November 6 election, which is expected to be decided in fewer than 10 states where neither Romney nor Obama has a significant advantage.
Romney said in an interview that aired Sunday that he would keep in place elements of the federal health-care law signed by Obama in 2010.
On NBC's "Meet the Press," Romney said:
I'm not getting rid of all of health care reform. Of course, there are a number of things that I like in health care reform that I'm going to put in place.
Romney also faulted congressional Republicans for going along with the White House on a budget deal that has set up automatic spending cuts that include huge reductions in defense spending — a deal his running mate, Wisconsin Republican  Paul Ryan, helped steer.
Medicare
Obama focused Floridians' attention on the GOP ticket's stand on Medicare on Sunday, an issue that's been more favorable to Democrats.
At a rally in Melbourne, Florida, Obama told about 3,000 voters that Romney wants insurers to profit at the expense of working Americans.
No American should have to spend their golden years at the mercy of insurance companies.
Romney and running mate Paul Ryan support allowing seniors in the future to choose between standard Medicare and a fixed payment to be used to buy private insurance.
After Ohio, Romney is heading to Nevada and Florida later this week. The Romney campaign is airing television advertisements for the first time in Wisconsin this week, hoping to force Obama to play defense in a state Democrats have carried in every election since 1988.
Romney and Ryan faulted Obama for failing to provide the tax relief they say holds the key to the creation of millions of jobs. Romney has pledged to lower tax rates for by 20 percent for all Americans — including the wealthy.
Romney has said he'll pay for those cuts by eliminating loopholes and deductions for higher-income earners. But both Republicans were unyielding in saying that the specifics would come only after the election.
Obama shot back hours later, saying the Republicans' proposals to cut taxes and cut the deficit don't make mathematical sense.
They need to stay after school. They need to get some extra study hall in there. No recess for you.
Early today, the Obama campaign released a new web video accusing Romney and Ryan of being evasive in their televised appearances Sunday as to which loopholes and deductions they might close.
Obama's campaign said more than 1.1 million people donated to his re-election effort in August, bringing its total number of donors to more than 3 million. The average donation was $58 and 98 percent of those who donated gave $250 or less.
Romney's campaign did not release its total number of donors in August, but said about 94 percent of its donations came from people who gave $250 or less.