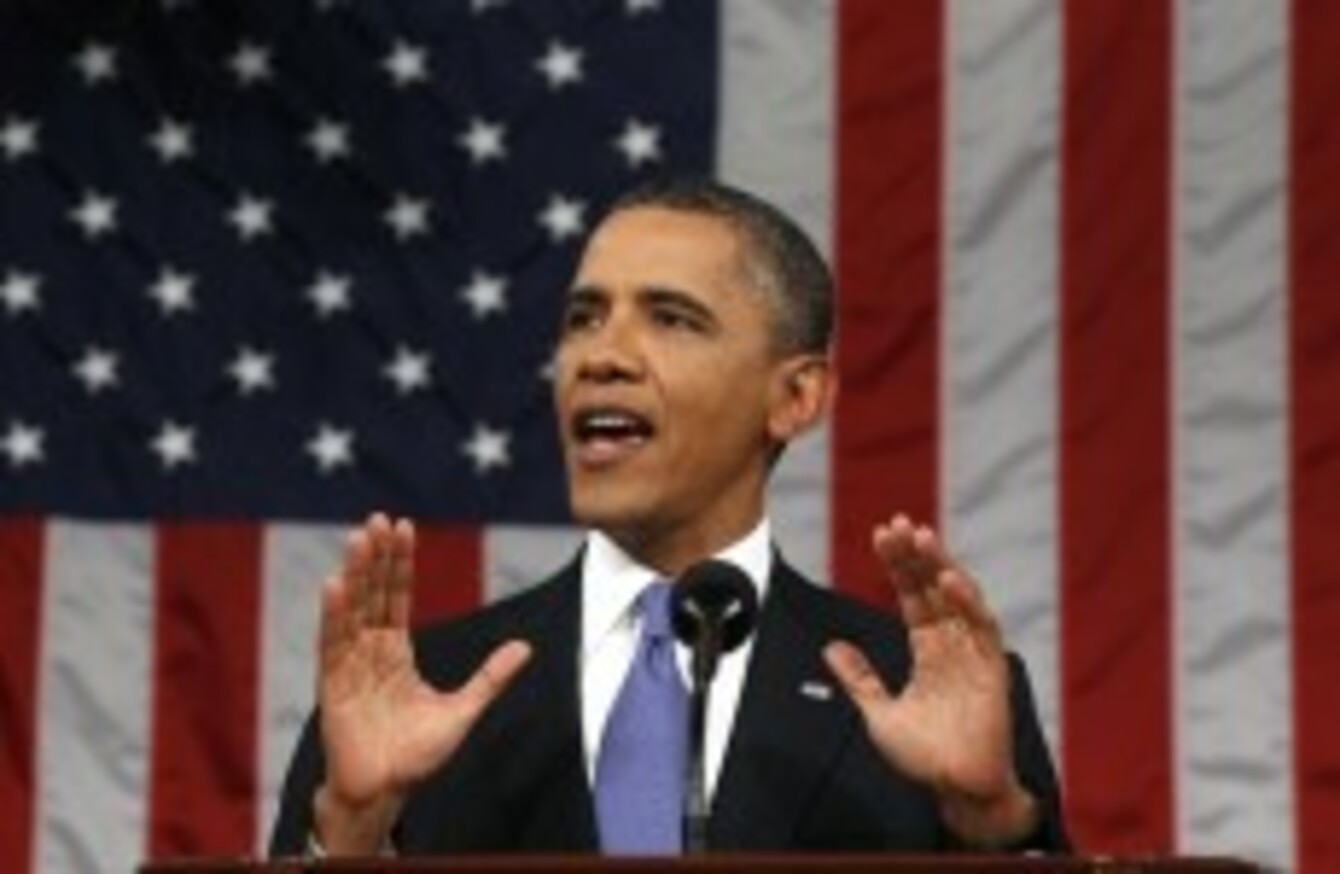 Image: KEVIN LAMARQUE/AP
Image: KEVIN LAMARQUE/AP
US PRESIDENT BARACK OBAMA has laid down the gauntlet to US congress to pass a job stimulus package worth $447bn (€320bn), in a bid to try and revive the domestic economy as the Presidential election moves into full view.
In a rare address to a joint session of the Houses of Congress last night, Obama opted not to rely on his usual oratory, instead issuing pointed appeals to both houses to enact his package of tax cuts and spending increases.
"The question is whether, in the face of an ongoing national crisis, we can stop the political circus and actually do something to help the economy," the President – currently at his lowest ebb in nationwide opinion polls – told his audience, regularly repeating: "You should pass this job plan, right away."
The proposed package is a bid to tackle growing domestic unemployment – which currently officially stands at 9.1 per cent, though in reality is far higher given the number of those out of work who are no longer entitled to welfare payments.
"There should be nothing controversial about this piece of legislation," the President said, hoping to appeal to a divided partisan Congress – with Republicans pointedly sitting on their hands while Democrats rose to their feet to applaud Obama's remarks.
"Everything in here is the kind of proposal that's been supported by both Democrats and Republicans – including many who sit here tonight. And everything in this bill will be paid for."
Obama insisted that the measures in the bill would be self-sustaining and would not add to the country's Budget deficit.
Al-Jazeera notes that Obama's battle to navigate the Bill through the House of Representatives will prove difficult: a similar $800bn (€575bn) stimulus plan, pushed through in 2009, made little progress in pulling the country out of its economic slump.
It quotes Senate minority leader Mitch McConnell as commenting: "There's a much simpler reason to oppose the President's economic policies, that has nothing whatsoever to do with politics: they simply don't work.
"This isn't a jobs plan – it's a re-election plan."
Reuters' early analysis of Obama's proposals would see economic growth of between 1 and 3 per cent next year, with the addition of a million new jobs and a reduction in unemployment by at least 0.5 per cent.