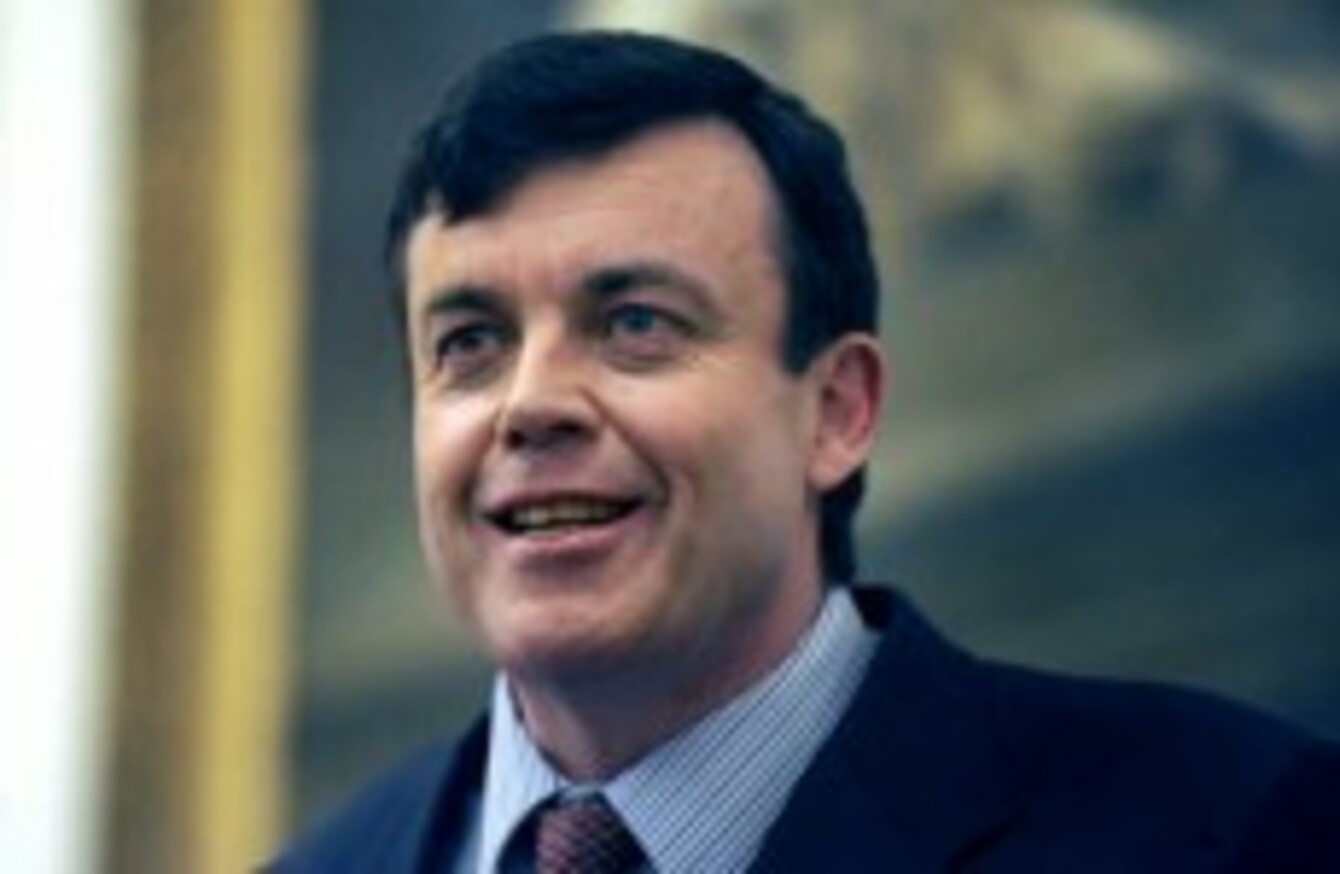 BRIAN LENIHAN JR, former Minister for Finance and Deputy Leader of Fianna Fáil, a qualified barrister and former law lecturer, died at home in the early hours of this morning. He was 52.
The son of the late Tánaiste and minister Brian Lenihan Sr – and a member of a famous Irish political dynasty which also included his grandfather Patrick, aunt Mary O'Rourke and brother Conor – Brian Lenihan had been a law lecturer at Trinity College, Dublin and a qualified barrister before entering politics in 1996.
The death of Lenihan Sr, who had famously been sacked for the government during a disastrous Presidential election run in 1990, left a Dáil vacancy in Dublin West in which the younger Lenihan was persuaded run.
A bitterly fought by-election in April 1996 – which Fianna Fáil's director of elections Noel Dempsey did not expect FF to win – saw Lenihan emerge with only the narrowest of victories, outpolling the Socialist Party's Joe Higgins by only 252 votes and securing the seat after 11 marathon counts.
Lenihan retained his seat at every subsequent election thereafter, retaining his vote in the 1997 general election which saw his party swept to power in a coalition with the Progressive Democrats.
1997 also saw Lenihan become a senior counsel, and saw him appointed as Chairman of the Oireachtas Committee on the Constitution – a significant reward for someone who had only been a TD for just over a year.
When Fianna Fáil retained power in 2002 he became a junior minister at the Department of Health, with responsibility for Children – a 'super-junior' brief which saw him take a seat at the cabinet table for the first time.
In that role, Lenihan oversaw the reform of Irish adoption laws and increased the number of Gardaí employed to assess the suitability of childcare workers. He also addressed a UN committee on children's rights in 2006, and oversaw the publication of the damning Ferns Report in 2005.
The election of 2007 saw Lenihan promoted to a full ministerial portfolio at Minister for Justice – succeeding the defeated Tánaiste, Micheál McDowell – before the retirement of Bertie Ahern saw Brian Cowen become Taoiseach, and Lenihan appointed Minister for Finance.
His appointment coincided with the onset of the global financial crisis, and the introduction of the controversial government banking guarantee in September 2008 which saw the taxpayer underline the assets and liabilities of six banking institutions.
The growing crisis saw Lenihan bring forward his first Budget to October of 2008 – including a controversial proposal to remove the automatic right of over-70s to medical cards – and a second emergency budget the following April which established the State's 'bad bank', NAMA.
A third budget in 14 months, one of the harshest in Irish history, followed the following December, after which it was disclosed that Lenihan had been diagnosed with pancreatic cancer.
The economic climate worsened and a further budget was preceded by a Four Year Recovery Plan and the conclusion of negotiations with the EU and IMF for emergency financial assistance.
The resignation of Brian Cowen as Fianna Fáil leader triggered a leadership election contested by Lenihan, though ultimately won by Micheál Martin.
In the general election that followed Cowen's departure, Lenihan managed to retain his seat in Dublin West at the 2011 general election four months ago – the only government TD to keep a seat in the capital. Martin subsequently appointed him Deputy Leader of the party, a position Lenihan held until his death.
Brian Lenihan Jr is survived by his wife Patricia Ryan, a judge of Dublin Circuit Court, one son and one daughter.