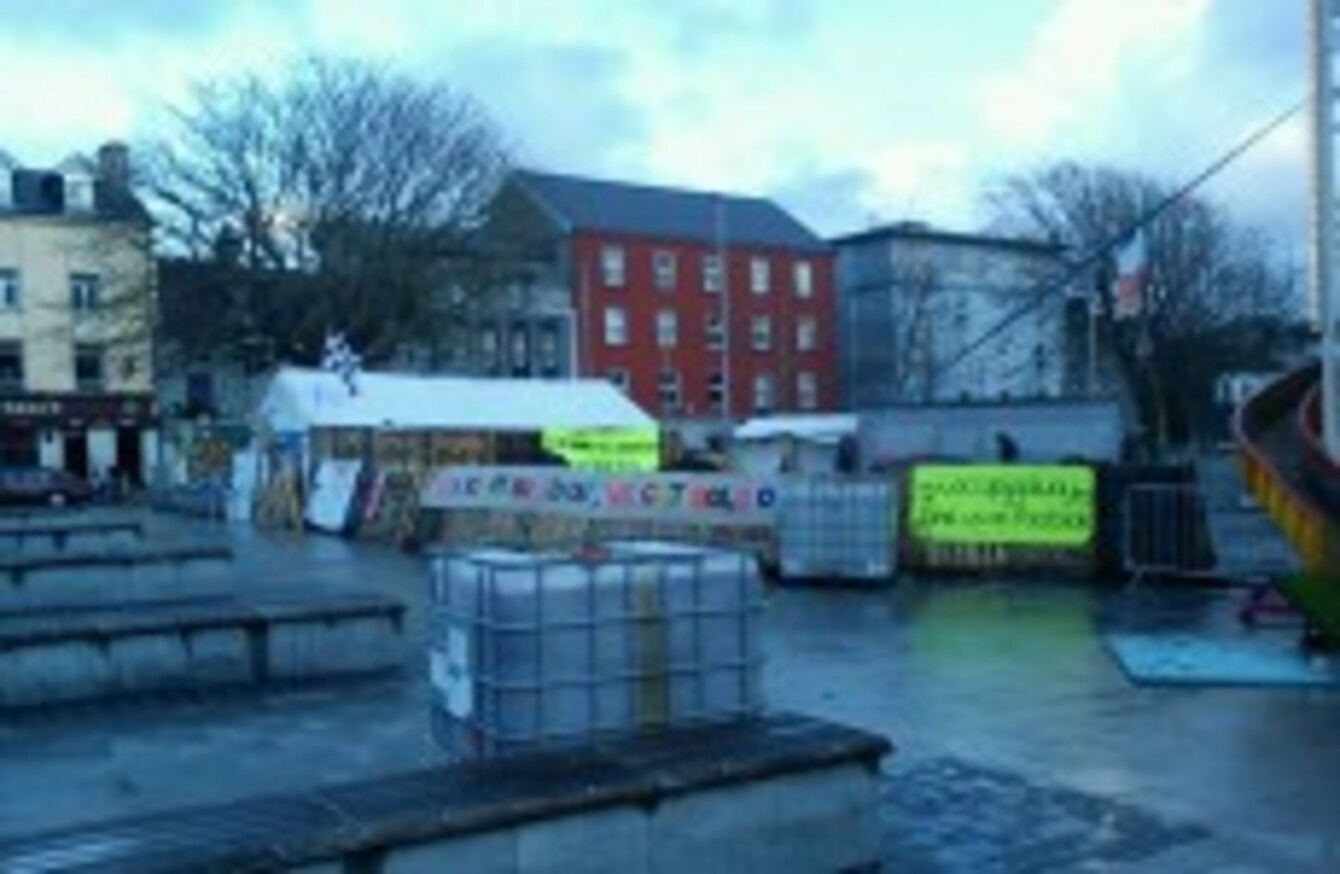 The Occupy Galway camp
Image: Occupy Galway
The Occupy Galway camp
Image: Occupy Galway
CAMPAIGNERS AT THE Occupy Galway movement have rejected a council request to dismantle their camp in the city's Eyre Square.
This week, the council delivered a letter to protesters saying the camp was a "serious risk to public health and safety" and requesting "the immediate vacation of the camp and the removal of all tents, pallets and other hardware".
The council said that legal action would be taken if the protest was not packed up.
However, a spokesperson for the campaign today told TheJournal.ie that the camp would not be moving, and that they had responded with a letter to the council.
"The gardaí have made it clear all along that they don't want to get involved, that we're not breaking any law," the spokesperson said.
She noted that the camp was on public property, whereas the Occupy Dame Street protest dismantled this week was on land privately owned by the Central Bank.
The Occupy Waterford encampment, which local officials said was unoccupied, was also taken down by council workers yesterday morning.
The Occupy Galway spokesperson also rejected the council's claim that the camp was a health and safety hazard. She said council officials who inspected the site two weeks ago had not raised any concerns, and the campaign made every effort to ensure that the encampment was safe as it was in a public place.
She added that there had been a good deal of support from local residents since the council's request was made public on Thursday – but said if council officials staged an early morning raid of the type seen in Dublin and Waterford, protesters would not offer physical resistance.
"The movement has always emphasised being peaceful," she said.
Yesterday, Fine Gael councillor Padraig Coneely called for the Occupy Galway camp to be removed, saying it was "very unsightly". He told RTÉ's Morning Ireland: "It's totally wrong. Nobody can occupy public property."