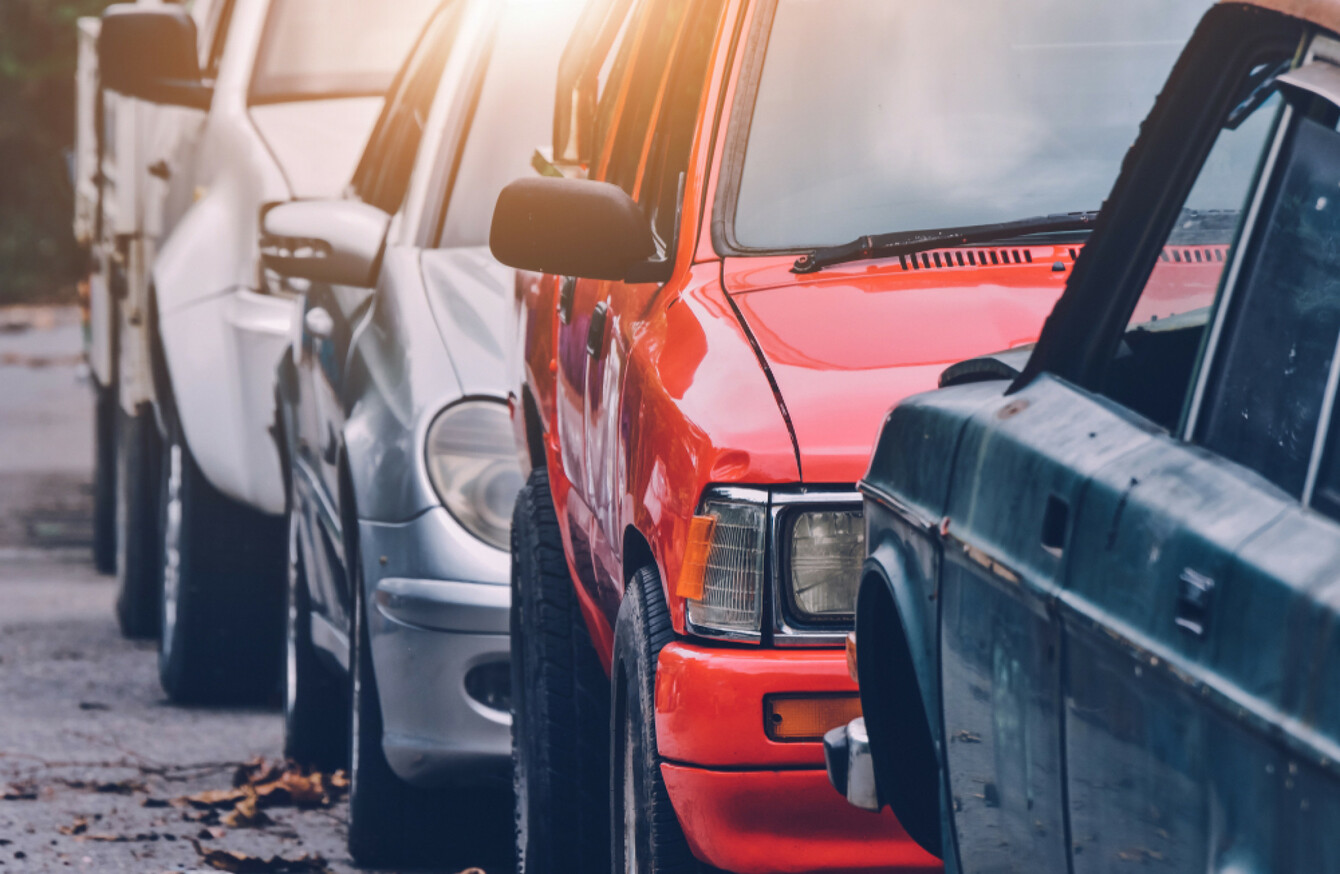 Image: Shutterstock/MUNGKHOOD STUDIO
Image: Shutterstock/MUNGKHOOD STUDIO
MINISTER OF STATE Michael D'Arcy is to write to Insurance Ireland over concerns raised about older vehicles being forced off the road because they can't get insurance cover.
Insurance Ireland – the body that represents insurance companies – said it "is not aware of any evidence to support the claim that increased numbers of cars are being scrapped due to insurance quotes".
However, in the last year there have been reports that insurers are flat out refusing to cover vehicles that are greater than 10 years old.
Earlier this year, TheJournal.ie asked seven separate insurers why a perfectly roadworthy vehicle would not get insurance. We asked Liberty, Axa, Aviva, 123.ie, AIG, Allianz, FBD, and two intermediaries/brokers, the AA and Chill.
All told we got just four responses with three official statements of policy received in return. It is probably no coincidence that all three who responded positively are willing to insure older cars.
Scrapping of older cars
Fine Gael Senator Michelle Mulherin said thousands of roadworthy vehicles are being prematurely scrapped every year.
"The rate at which it is happening this year means there will be a 129% increase on the number of vehicles scrapped last year. In 2017, 77,375 vehicles were scrapped and it is predicted that 139,308 will be made redundant by the end of 2018.
"The premature scrapping of road worthy cars is not driven by a road safety issue per se, because all ageing vehicles on the road have to have an NCT, but by the fact insurance companies are universally refusing cover or quoting exorbitant premia for vehicles that are ten years old or older," she said.
Minister D'Arcy TD met with a group of concerned motorists earlier this month who claim there is a link between the number of cars being scrapped annually and the lack of availability of motor insurance for such cars.
Following the meeting, the minister said he intends to write to Insurance Ireland on foot of their concerns and to get a more detailed perspective on the matter.
Finance Minister Paschal Donohoe said his department has been engaging with Insurance Ireland in relation to the availability and cost of insurance for older cars, adding that officials have been informed that certain insurance providers have recently changed their acceptance criteria and increased their vehicle age threshold levels.
However, when TheJournal.ie asked Insurance Ireland which providers had reversed their policy of not providing cover for cars over 10 years old, it said:
Insurance Ireland does not hold any information in relation to its members' pricing approaches to motor policies and so cannot comment on underwriting criteria or decisions.
Criteria for insurance quotes
Donohoe said there are various criteria an insurance company uses when giving a quote.
He said a valid NCT is generally a minimum requirement for an insurer to provide cover, adding that a valid NCT does not automatically mean that an insurer will offer cover, he said.
A statement from Insurance Ireland said:
There may be many reasons for scrapping older cars such as a growing economy, the availability of affordable financing for new models or the reported increase in the importation of cars from the UK.
In order to test the market in relation to insurance for older cars, Insurance Ireland sought quotes from five insurers for a 12-year-old car with standard profile details and received quotes from four insurers, it said.
AA offered a quote of €642.47; AIG gave a quote of €479.99; Axa offered €577.06; Liberty Insurance offered €829.26 (for fully comp) and €664.22 (for third party) while FBD could not offer a quote.