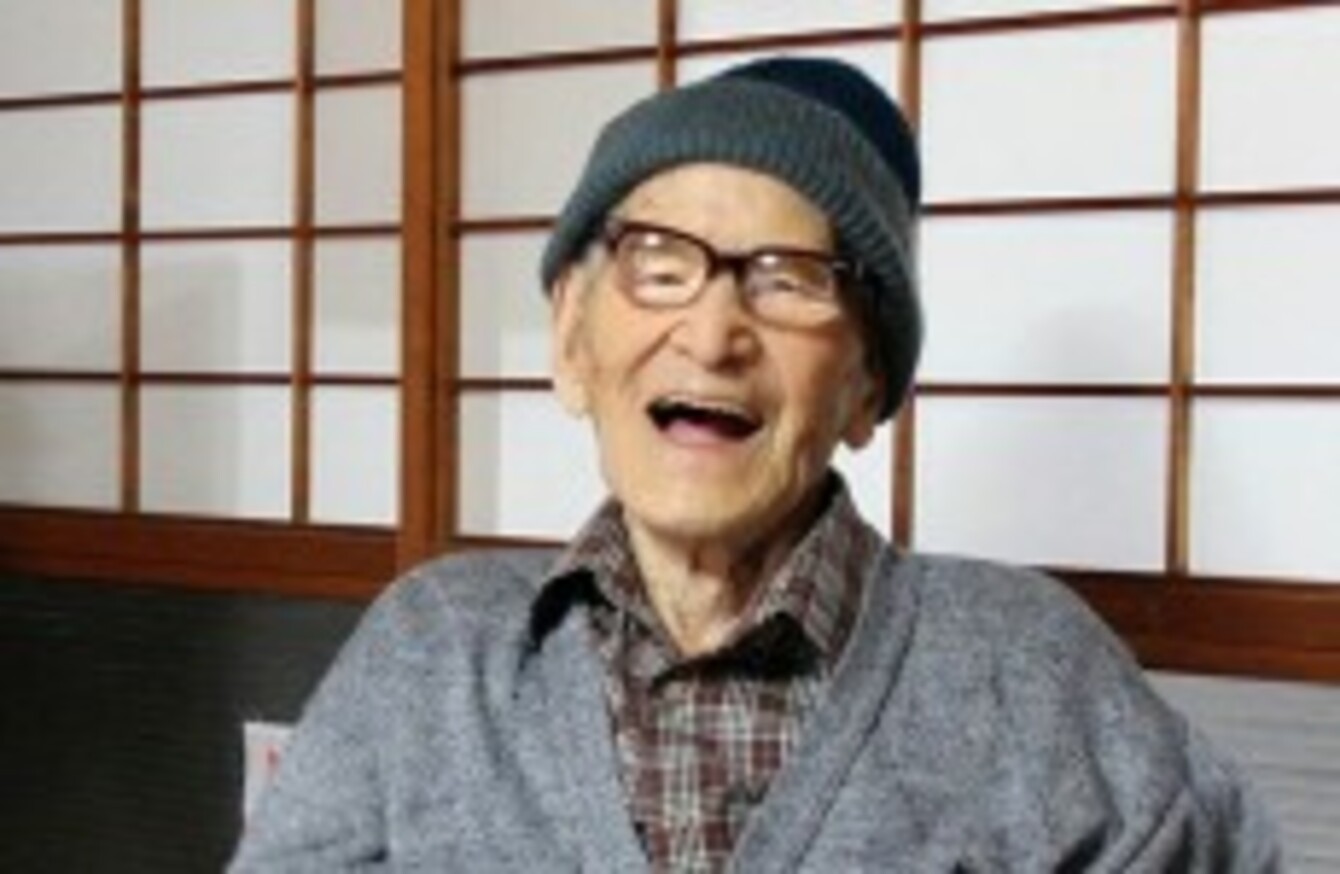 Image: (AP Photo/Kyotango City, File)
Image: (AP Photo/Kyotango City, File)
JAPAN'S JIROEMON KIMURA, who had been recognised by the Guinness World Records as the world's oldest living person and the oldest man ever, died Wednesday of natural causes. He was 116.
Kimura, of Kyotango, Japan, was born 19 April 1897. Officials in Kyotango said he died in a local hospital, where he had been undergoing treatment for pneumonia.
According to Guinness, Kimura was the first man in history to have lived to 116 years old. (The oldest woman was 122 when she died in 1997).
Kimura became the oldest man ever on 28 December 2012, at the age of 115 years, 253 days, breaking the record set by Christian Mortensen, a Danish immigrant to the United States, whose life spanned from 1882 to 1998.
He celebrated his 116th birthday with a message from Japan's prime minister.
The title of oldest living person is now held by another Japanese, 115-year-old Misao Okawa, of Osaka.
Okawa, who was born 5 March 1898, is also the world's oldest living woman. She has a son who is 90 years old.
"Jiroemon Kimura was an exceptional person," said Craig Glenday, editor-in-chief of Guinness World Records. "As the only man to have ever lived for 116 years — and the oldest man whose age has been fully authenticated — he has a truly special place in world history."
Kyotango officials said Kimura's funeral would be held Friday.
"Mr. Kimura was and will always be a treasure to our town, to our country and to our world," said Mayor Yasushi Nakayama.