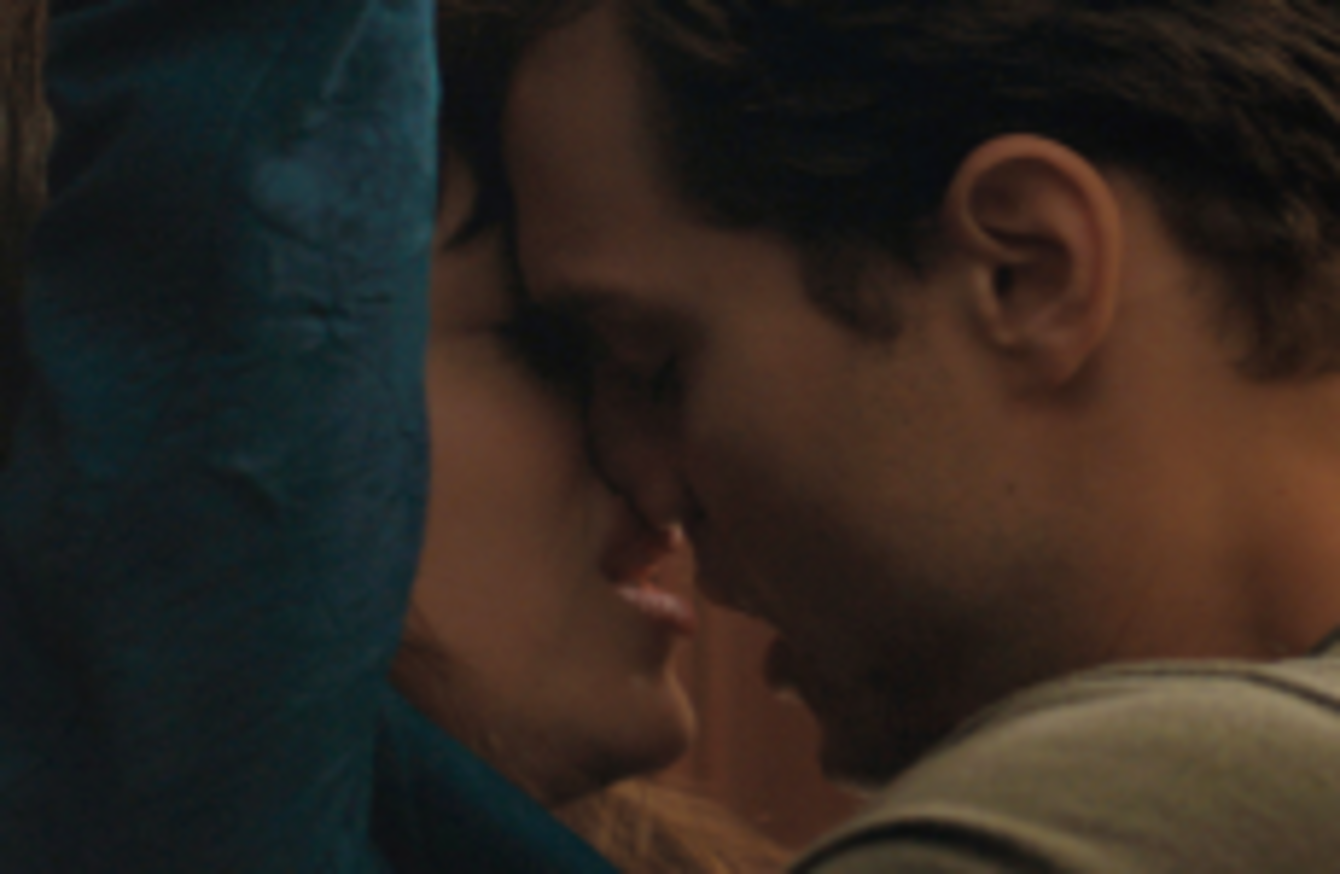 THE EROTIC BESTSELLING novel Fifty Shades of Grey was devoured across the world by millions, from housewives to Guantanamo Bay inmates.
The adaptation to the big screen, which will be released  on Valentine's Day, is expected to be big business: it looks set to make around $60 million in its opening weekend, with huge advance sales.
Aside from the book and film, however, it has also had a spin-off in lots of other areas.
Some have been unexpected: anyone for Fifty Shades of Grey fabric conditioner? But others are logical: the film has had a significant impact on the sex toy market, both in terms of the things that people are buying, and in making people more open to trying new things.
"A lot of ordinary Joe Soaps would certainly have had their eyes opened by the book," says Mike Ryan of Basic Instincts of Temple Bar, a well-known mask and fetish store.
It probably influenced a lot of people who might have quiet, mundane lifestyles, who might have read something and thought 'God, that wasn't bad, I'd like to try something like that'".
The shop has seen a surge in sales since the first book came out, and Ryan notes that some of this has been items such as starter kits, which introduce people to basic BDSM – and allowing them to move on from it, if they want.
"We'd have maybe 9 items in the box, and people might say "I like the blindfold, the cuffs and the whip, but I didn't like something else, so what else can I get?".
"Maybe it helps to open something in them, or maybe they had it there all along and it just needs to be nurtured".
Other sex shops have been stocking up on everything from blindfolds to bondage gear to ride the wave of celluloid-inspired desire, with one shop owners describing the book as "the most influential cultural phenomenon for sex toys' that she had seen.
Claire Cavanah, who co-founded Babeland sex shop in the United States said that after the book came our, sales of pleasure balls – which are used by Anastasia Steele, the main character in the book, to gear up for sex with protagonist Christian Grey – jumped more than 500%.
Neal Slateford, the co-owner of British company Lovehoney said the books were instrumental in making sex toys and bondage mainstream, and says he is expecting a large increase in sales.
"Bondage play, which was previously a relatively niche activity, suddenly became something that was enjoyed and talked about by millions of people," he said.
Changes
Ireland has changed a lot in the past two decades, and this can be seen in the kind of things that people are now buying. Ryan gives the example of strap-ons for couples, which are popular now but which wouldn't have been ten years ago.  He has also seen women's behaviour change a lot.
"In the old days, women wouldn't really come in. That's hugely changed. They're coming in, buying personal items, they're really looking at everything, they're asking great questions".
Ryan says that Irish people are still private ("It's nobody's business") but more willing to try the things that they like.
"I think it's great that sex is more open. I don't mean that people are screaming about it, but they're not afraid to go and get something, whether it's for self pleasure or for a partner's pleasure, and it's great".
With reporting from AFP