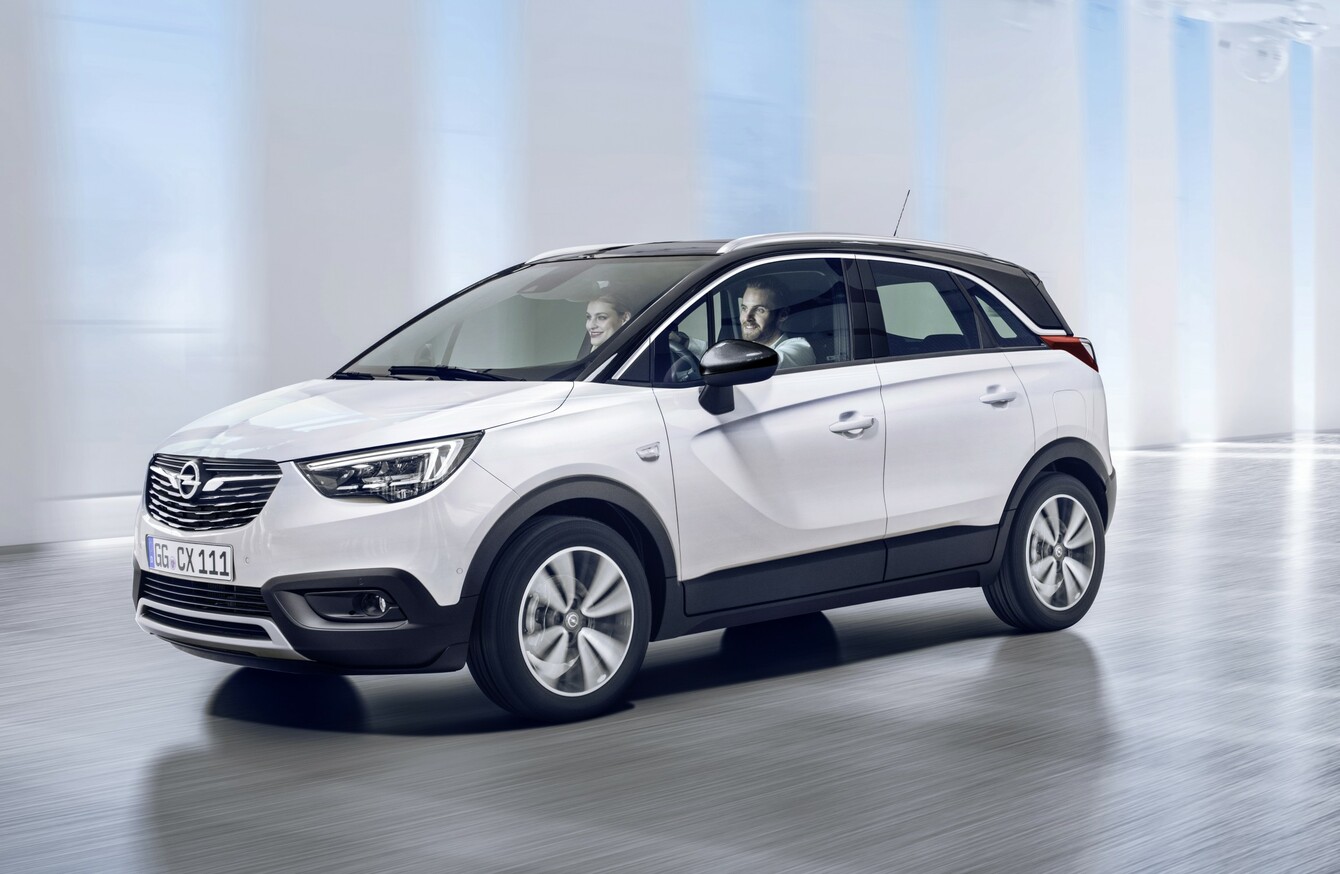 Image: Opel Media
Image: Opel Media
THE ALL-NEW Opel Crossland X may look like an SUV, but Opel is calling it a CUV or 'Crossover Utility Vehicle'.
It will sit below the more rugged Mokka X in their range. Although it is nearly the same size as the Mokka X it is positioned to appeal to urbanites and city drivers, leaving the Mokka X – with its optional four-wheel drive – to the more active lifestylers and occasional off-roaders.
The Crossland X is 160mm shorter than an Astra, but 100mm taller. It has a boot capacity of 410 litres with the rear seats up. (As a comparison, the Mokka X can hold 356 litres and its rivals the Mazda CX-3 can hold 350 litres, the Peugeot 2008 can hold 410 litres and the Renault Captur can hold 455 litres.)
However, the Crossland X has a neat trick up its sleeve. The 60/40 split folding rear seats can move 150mm in a longitudinal direction, meaning the boot can swell to 520 litres with the seats pushed forward or the rear passengers can enjoy extra legroom with the seats pushed back.
Depending on spec, the Crossland X will come with some high-tech safety features including Adaptive Forward Lighting (AFL) with full LED headlights, head-up display and an 180-degree Panoramic Rear View Camera along with Advanced Park Assist.
Other niceties include a heated steering wheel and windscreen, keyless open and start, AGR-certified (Aktion Gesunder Rücken) ergonomic seats and a panoramic glass roof – again, these are all trim level dependent.
There are no engine specifics yet but we do know that there will be an "extensive engine portfolio ranging from gasoline to diesel and LPG and available with manual and automatic transmissions". With this new model, Opel is kicking off its product offensive '7 in 17′ – which will, unsurprisingly, see seven new models launched in 2017.
The Opel Crossland X will celebrate its debut on February 1 in Berlin and will go on sale in Ireland later in 2017.