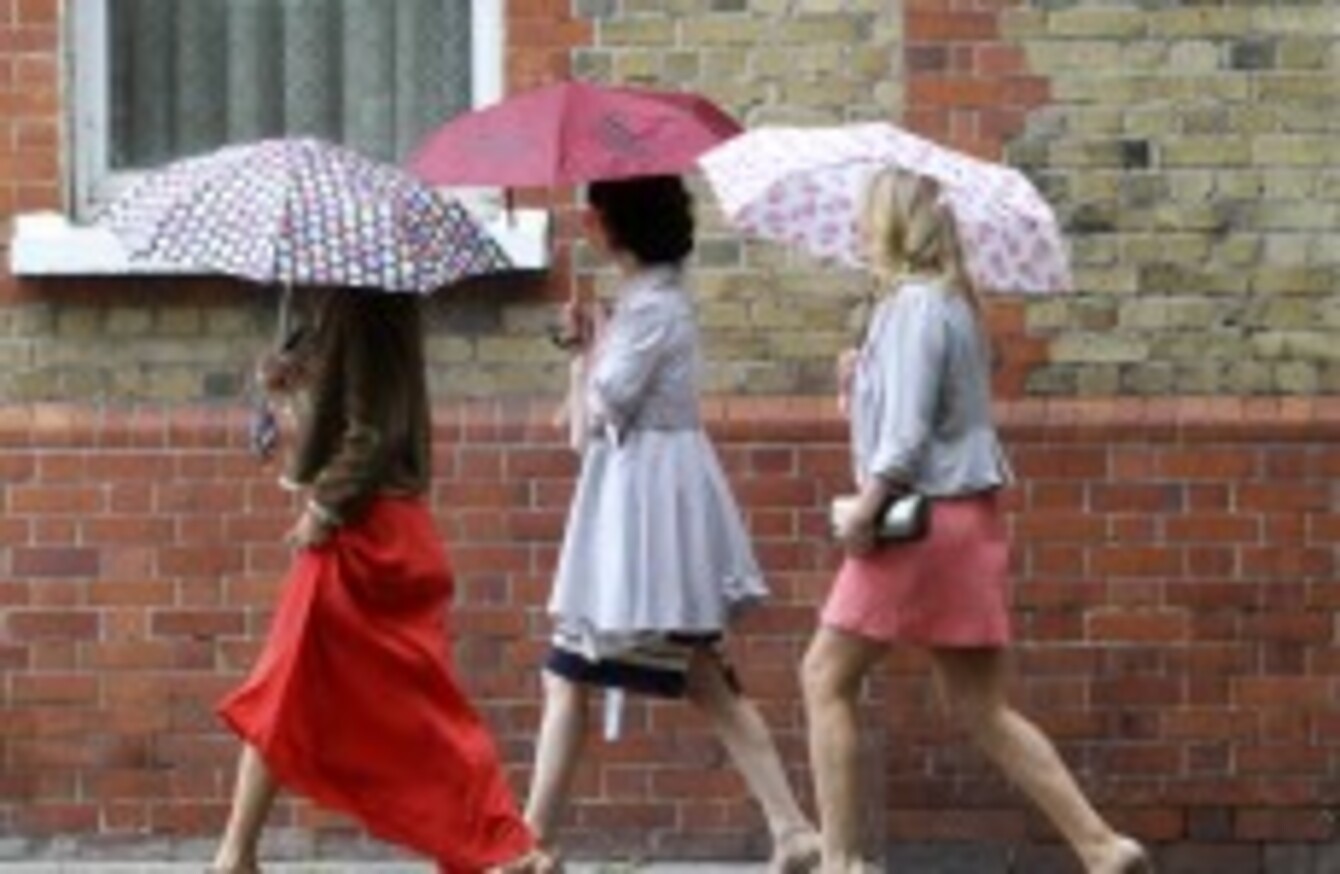 Image: Sam Boal/Photocall Ireland
Image: Sam Boal/Photocall Ireland
A VIDEO OF a woman getting spoken to, hollered at and harassed on the streets of New York is going viral today.
It shows her walking across the city as she is hit with comments about her looks, her body and her reaction to the contact.
The footage has sparked lively debate amongst commenters, some of whom believe the woman is being given compliments. To begin a discussion about our experiences closer to home, the team at TheJournal.ie has shared some of their stories from the streets of Dublin.
As I walked by a corner pub on a summer's evening, there were men sitting down outside. After I walked away from them, one of them shouted, 'Look at the hole on her…'
"Oi, Tits R Us."
'Smile!' followed by 'Cheer up love, it might never happen.'
"It was really hot so I was wearing shorts. There were three guys standing outside my house (friends of my neighbour I think) and before I even had the front door closed they were whistling. Then they started shouting 'nice arse' at me and when I didn't respond they called me a 'stuck up bitch'. There was something about the fact that I had to face that as soon as I stepped outside my door that was particularly upsetting."
In Dublin, probably the most annoying one was being asked by a group of Englishmen where an ATM was, and when I told them, they asked me where the nearest brothel was.
"It's amazing how quickly things can go from "ride" to "fucking bitch" if you don't deliver the desired response."
Which one of you will come home and fuck me?
"For some reason I remember more instances as a teen – my best friend getting motorboated by a guy on a city centre street in the daytime, a local lad cornering us in an alley and tapping us with a hurley between our legs – and I think it just makes you so wary and protective of yourself."
I was waiting for my brother on Westmoreland Street after a night out and he was late. A guy came over and put his hand up my skirt. I kicked him away, but remember being so angry. I also blamed my brother for being late, which is entirely unfair.
"A few weeks ago, I was getting off a bus and the driver said to me, 'You're not going anywhere – you're my bitch for the day'."
On a train, being told repeatedly by a man sitting opposite that I should smile more because I'd look prettier if I smiled. Followed by, "It's not like anyone has died, love." As it turned out, I was on my way to my 11-year-old cousin's funeral. I could have shamed him by saying that, but I decided that I shouldn't have to have suffered a tragic family loss to justify why my face just looks like it does.
#Open journalism No news is bad news Support The Journal

Your contributions will help us continue to deliver the stories that are important to you

Support us now
"The first time I remember it happening was this truckdriver blowing his horn and whistling out the window at my cousin and I as we walked home from the shop eating ice creams. We were 11."
When I was a teenager I was waiting at to cross the road and a random guy stood beside me, looked me up and down and whispered 'slut'.
"At a bar, guy asked if I wanted a drink, I said politely said no thanks, he asked again, I said I really didn't want a drink and he goes 'Jesus it's not like I'm going to fucking rape you'."
Walking on the street in Dublin one summer, a guy just walked up to me wordlessly and grabbed my chest. I shouted at him, and there were loads of people around but they just ignored it and he sauntered off.
"Oh I remember this guy pulling over as I walked up the road with my (girl) friend once and asking if we were 'into S&M'."
An old guy followed me into the loos in a pub in Temple Bar a few years ago as well. I didn't notice until I turned around to close the cubicle door and once I saw him I slammed the door closed and locked it. He whispered "your loss" and walked out.
"I was walking the five-minute journey home from an Order of Malta meeting when I was 16 and some guy started walking along beside me and started talking. Then when I got to my street, he said "so how about a kiss?". I said no, and he said "Come on, we're friends". I was freaked and walked away, and he started following me. I ducked into a neighbour's drive because I didn't want him to see where I lived, and just hid there until he left."
One night when I pushed a guy off me for grabbing my ass in a pub he said I 'shouldn't wear shorts if I didn't want to be groped'. Naturally, I was labelled an 'aggro bitch' for pushing him away.
We would love to hear YOUR experiences of street harassment in the comments section.