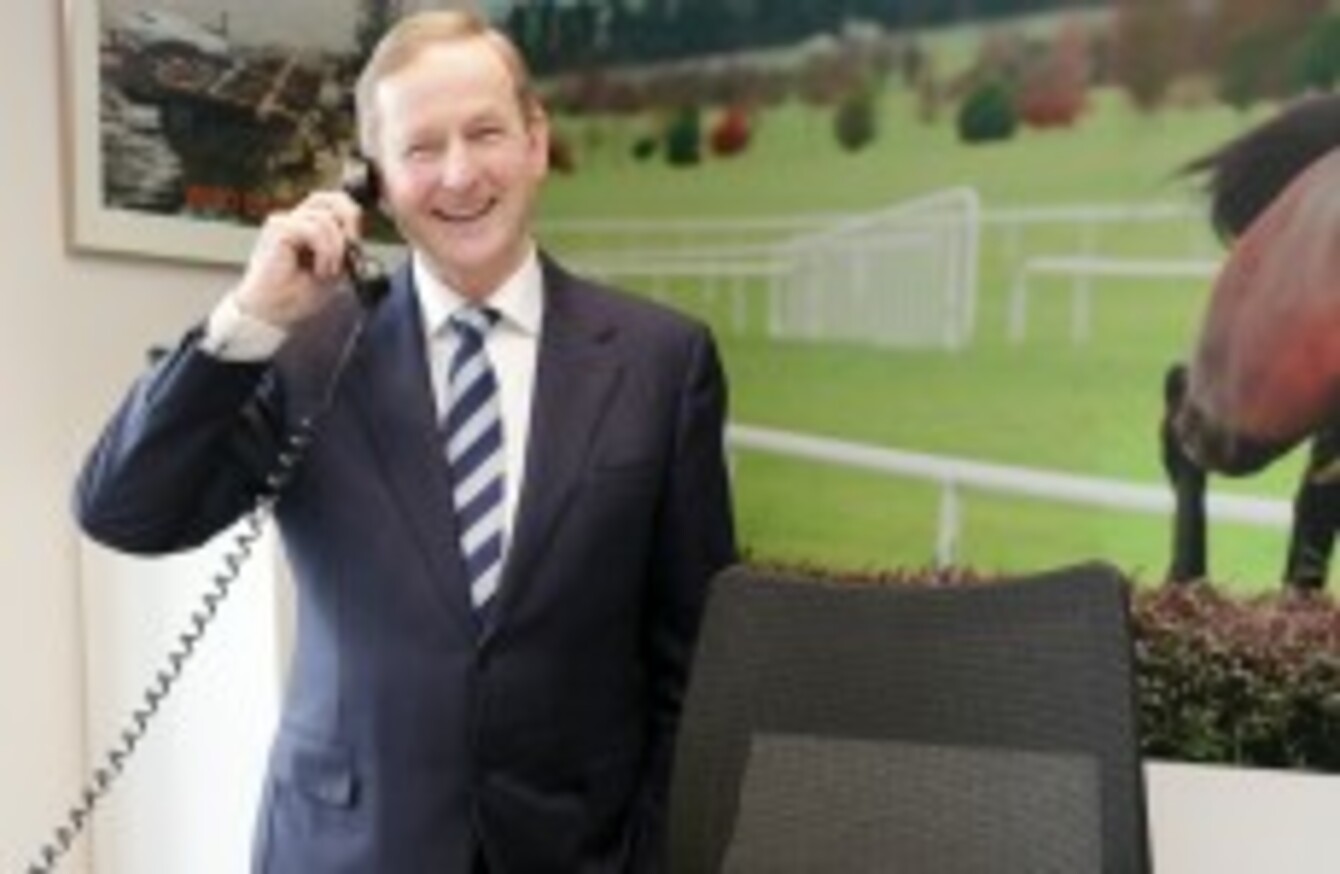 Image: Laura Hutton/Photocall Ireland
Image: Laura Hutton/Photocall Ireland
SUPPORT FOR THE government parties is now at 35% according to a new opinion poll.
The poll of 1,000 people carried out by Paddy Power and RedC was announced on the Today with Sean O'Rourke show on RTÉ Radio One today. It shows that support for government parties is up 13% or four percentage points.
A RedC poll last month had Fine Gael on 24% support, but Enda Kenny's party are up two points to 26%, with Labour up two points to 9%.
Those gains came at the expense of Fianna Fáil, who are down one point to 17%, while Sinn Féin hold fast at 21%.
Independents and others account for 27% support, down from 30% last month.
The government parties received 55% of the popular vote in 2011, taking 113 seats.
Leaders and marriage
In terms of support from their own party's voters, Kenny, Joan Burton and Gerry Adams are all on 79%, 74% and 71% support, respectively. Micheal Martin has support of just 55% of Fianna Fail voters.
The poll also asked people how they intend to vote in May's same-sex marriage referendum. It found that 76% of people intend to vote in favour of the move. It adds that 21% will vote no and 3% don't know.
Of that, around 60% of the vote is classed as "secure".