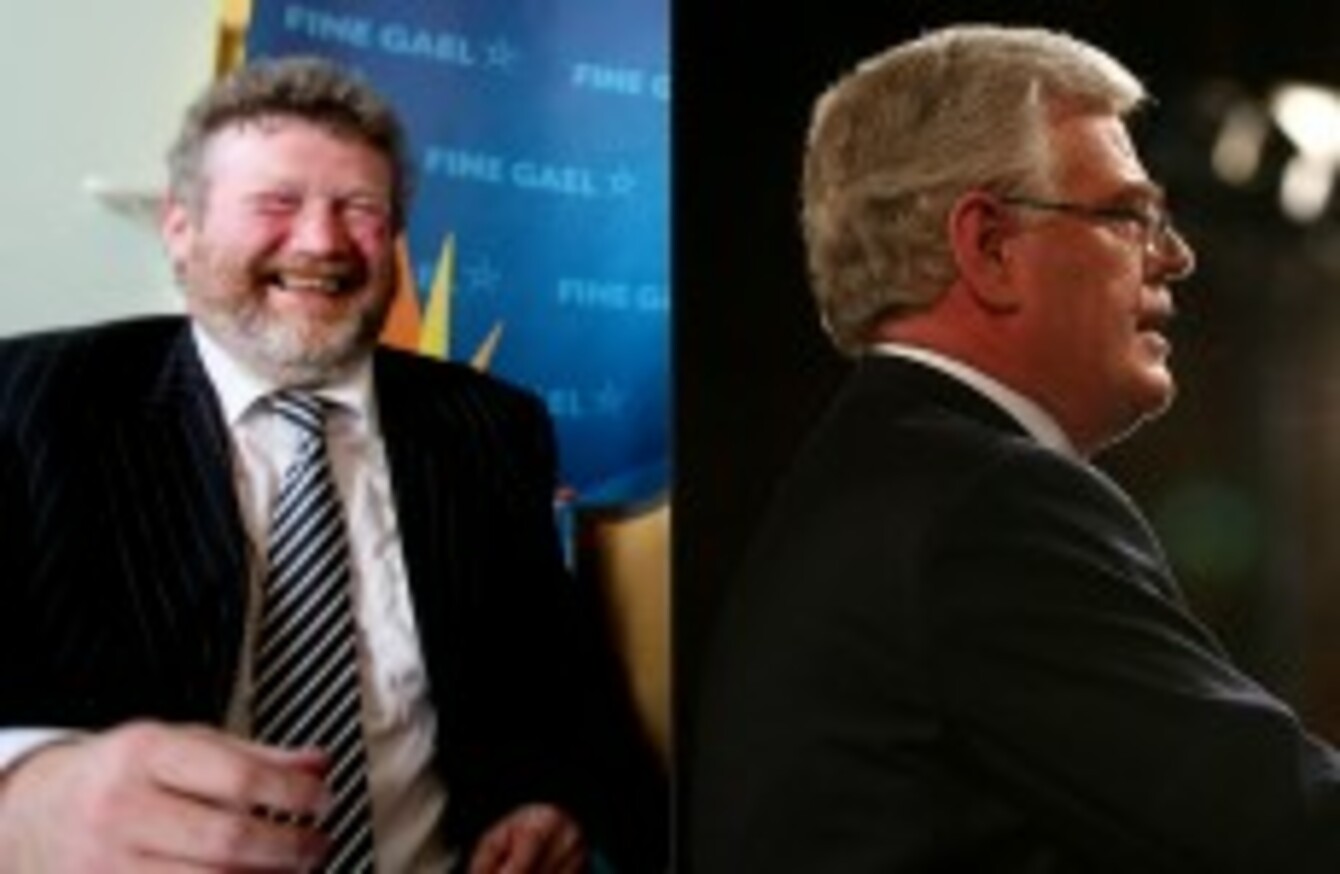 Image: PA
Image: PA
Updated, 18:45
FINE GAEL has threatened to table a motion of no confidence in Brian Cowen as Taoiseach in the Dáil this week, if he does not seek to immediately dissolve the Dáil.
The party's deputy leader, Dr James Reilly, told Newstalk this afternoon that the party would table a motion of no confidence in the Taoiseach himself – as opposed to Labour's motion against the government as a whole – if an election was not called immediately.
"It's time that Brian Cowen saw the light, and removed the plank from his eye, and went up to the [Phoenix] Park and handed in his resignation… the country can't afford this instability," the Fine Gael health spokesman said.
"Enda Kenny's made it very clear that if he doesn't go to the Park, we'll move a motion of no confidence in him, as Taoiseach," he continued.
How can people in Fianna Fáil, who don't have confidence in him as their leader, vote in the Dáíl confidence in him as the leader of this country? What message would it give ot the people of Ireland ot do that?

And, indeed, how would the Greens feel about voting confidence in a Taoiseach they have serious troubles with?
This evening, the party's finance spokesman Michael Noonan told Six One that Fine Gael would support the passage of the Finance Bill through the Oireachtas this week, if Cowen was to seek the dissolution of the Dáil immediately afterward.
Labour's Eamon Gilmore insisted that Irish voters do not "greatly care" who ends up leading Fianna Fáil into the general election – saying it's more important that a general election be held as soon as possible.
"It is simply not tenable for Mr Cowen to remain on as Taoiseach, as his colleagues in Fianna Fáil squabble over the remnants of their party. Less than a week ago, Mr Cowen said that such a scenario would not be credible," Gilmore said.
Gilmore added that the party would still be proceeding with its motion of no confidence in the government, to be discussed during its private members' time in the Dáil on Tuesday and Wednesday of this week.
"The issue is not simply about Mr. Cowen, but about the collective performance of this government and the need for a new start.
"All of those who have been spoken of as possible contenders to replace Mr Cowen share with him responsibility for the disastrous state in which they have left the country," the Labour leader insisted. "The all backed and voted for the disastrous bank bailout in September 2008."
"Those who vote confidence in this disastrous and discredited government will have to justify that position to voters when they go knocking on doors in the coming weeks."
At a doorstep interview later, Gilmore said he felt some sympathy for Brian Cowen, on what was "obviously a difficult day" for him and his family.