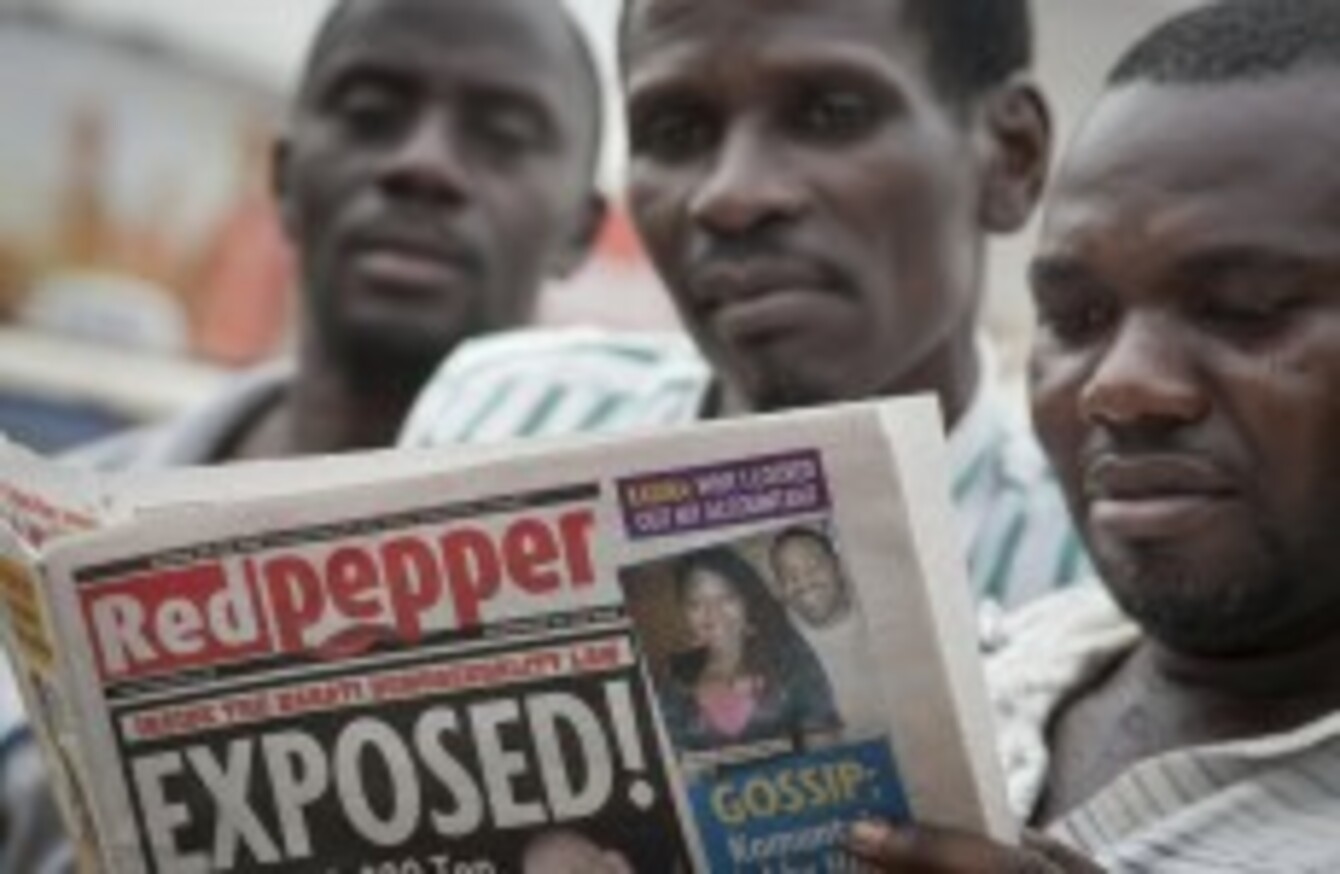 Image: Rebecca Vassie/AP/Press Association Images
Image: Rebecca Vassie/AP/Press Association Images
TELECOM COMPANY ORANGE pulled their advertising from a Ugandan tabloid after they were urged to protect LGBT people from a gay rights group.
Over 70,000 members of All Out, an international gay rights movement, called for the telecom company to remove the advertising from Red Pepper.
Red Pepper is a prominent tabloid in Uganda that recently listed the names and, in some cases, photos and locations of LGBT people in Uganda.
Ugandan activist David Kato was murdered two days after he was outed in a similar way in 2009 by the tabloid Rolling Stone.
Since the passing of Uganda's notorious Anti-Homosexuality Law, mobs of vigilantes have been targeting known or suspected LGBT people.
Orange announced their decision via Twitter and email. Their spokesperson Jean-Bernard Orsoni stated:
Orange Uganda is advertising in most newspapers and radio stations in the country. By publishing an ad in a newspaper we do not endorse its editorial content and we obviously have no control over the editorial content of these publications. However, the contract with Red Pepper ended on March 6, 2014 and it will not be extended until further notice.
Executive Director and co-founder of All Out, Andre Banks says, "Orange's decision to withdraw their advertising and to explicitly support their LGBT employees should ring alarm bells for Ugandan politicians and business people about the impact this law could have on the national economy".
New Laws
The new Anti-Homosexuality Law recognises same-sex attraction as not 'innate' and subjects all gays and lesbians to a punishment of life imprisonment.
Anyone, including straight people, who houses or otherwise supports gays and lesbians to authorities could now face a fine or 5-7 years in prison under the new law.
Similarly, any national or international company or human rights organization in Uganda, which supports lesbian, gay, bi or trans people (including their own employees), could face 7 years jail and de-registration of the company.
Banks said, "Other global corporations should be announcing they're afraid to do business in a country where their employees might be jailed for being gay. Religious leaders in Uganda and around the world must speak up now.
Countries with diplomatic ties to Uganda should be acting with the urgency of a life and death human rights crisis. Now is the time for action.