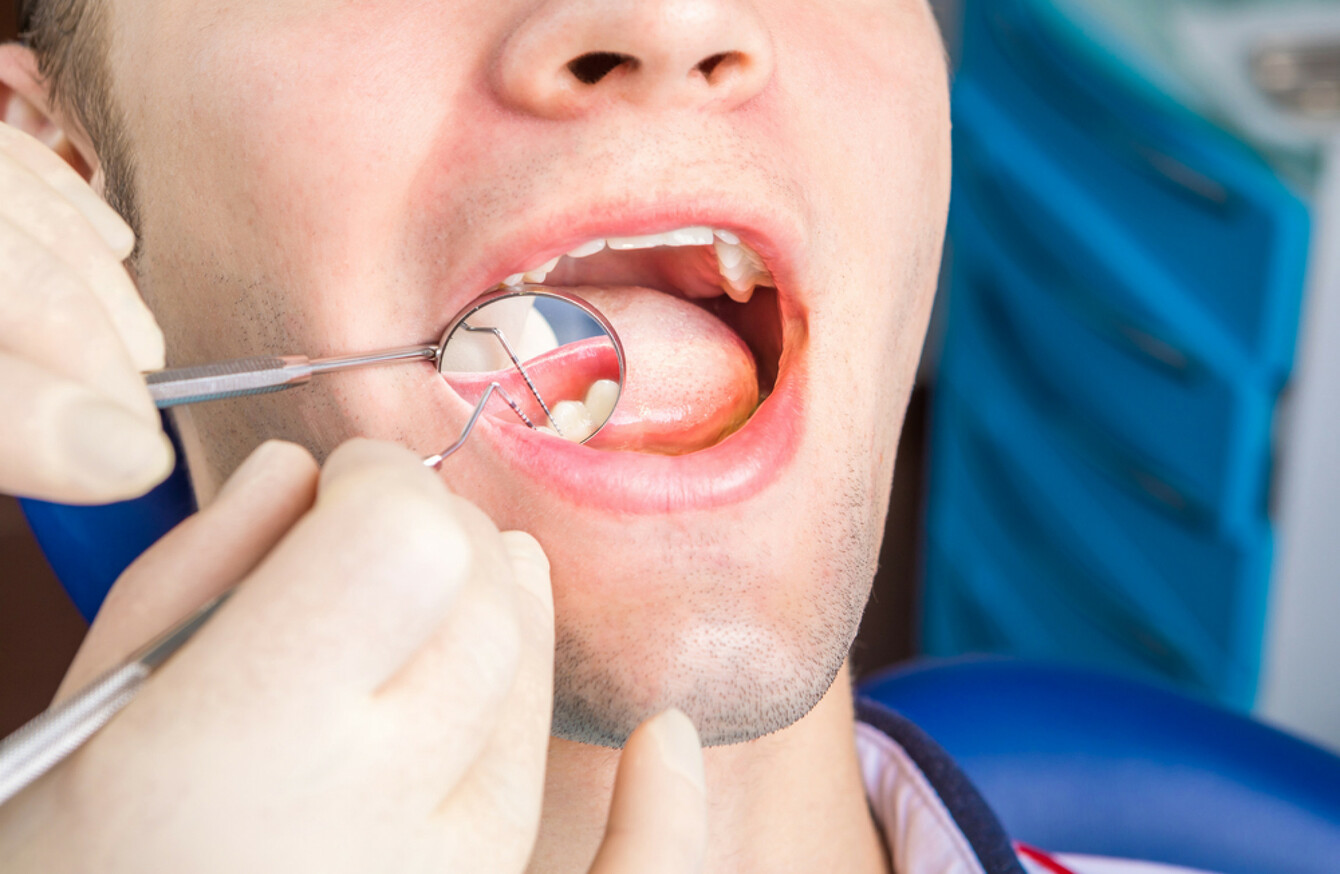 Image: Shutterstock
Image: Shutterstock
LONG WAITING LISTS for orthodontist services in the Midlands have meant that children and adults' dental conditions have worsened, forcing some to get surgical treatment when they are eventually seen.
Fine Gael TD Peter Burke, who represents the Longford-Westmeath constituency, raised two specific cases of people who had outlined their concerns with waiting lists, which he said had become significantly worse in the past two years.
He said that the delays in urgent cases were critical in terms of the impact they had on young adults' self-confidence.
In the first case, a young teenager from Mullingar had been on the waiting list "for in excess of 18 months", he said.
Cousins of his in [Co Mayo] and who are much younger than him have already received treatment. Despite having waited longer than 18 months, there is still no timeframe for his treatment.
He told TheJournal.ie that the boy, who originally intended to get braces, now needs surgical intervention.
In a separate case, another teenager from Mullingar spent nine years on a waiting list.
After seven years, he was referred to Co Carlow for private treatment under the national waiting list initiative that was rolled out at the time.
His problem has "advanced significantly" during those seven years, Burke told the Dáil, which meant that he was referred back to the Midlands Regional Hospital in Mullingar, where he has spent a further two years on the waiting list.
He will turn 22 in July.
"These are young and vulnerable children and this issue is critical in terms of their self-confidence, body image and pressure from peers," Burke said.
After a prolonged period, problems like these grow much worse and require surgical intervention, which is more expensive for the State and comes at a significant cost to the well-being of the young people in question.
Answering the questions in the Dáil on behalf of the Minister for Health, Minister for Social Protection Regina Doherty said that the HSE had asked private operators to take public cases to tackle waiting lists.
This had led to 1,180 of those waiting the longest amount of time to be treated since 2016, with 400 of those from the Midlands, she said.
Burke then responded to this:
We have taken 1,180 of the longest waiting patients off the list but if a 22 year old has been waiting nine years, I shudder to think how long some of the 1,180 people have been waiting.
According to the HSE,there are 1,896 people on a centralised waiting list in the four counties of Laois, Offaly, Longford and Westmeath, which are prioritised in accordance with who has the greatest need.
HSE also said that there had been three recruitment campaigns to fill the vacant post of consultant orthodontist in that area but that they "have not been successful".
There are 2.6 whole-time equivalent specialist orthodontists, supported by dental nurses and clerical staff, covering clinics in Tullamore, Portlaoise, Athlone and Longford.
The HSE is actively seeking ways to increase the number of children being seen and to reduce the waiting times for orthodontics. The post will be re-advertised and the HSE will continue to seek local cover.
But speaking to TheJournal.ie, Burke said questions remained about why these campaigns weren't successful.
If they failed to recruit people, why did it fail? What contracts, what  terms of employment were offered to people?
The Department of Health said it was "at an advanced stage of developing a new national oral health policy".