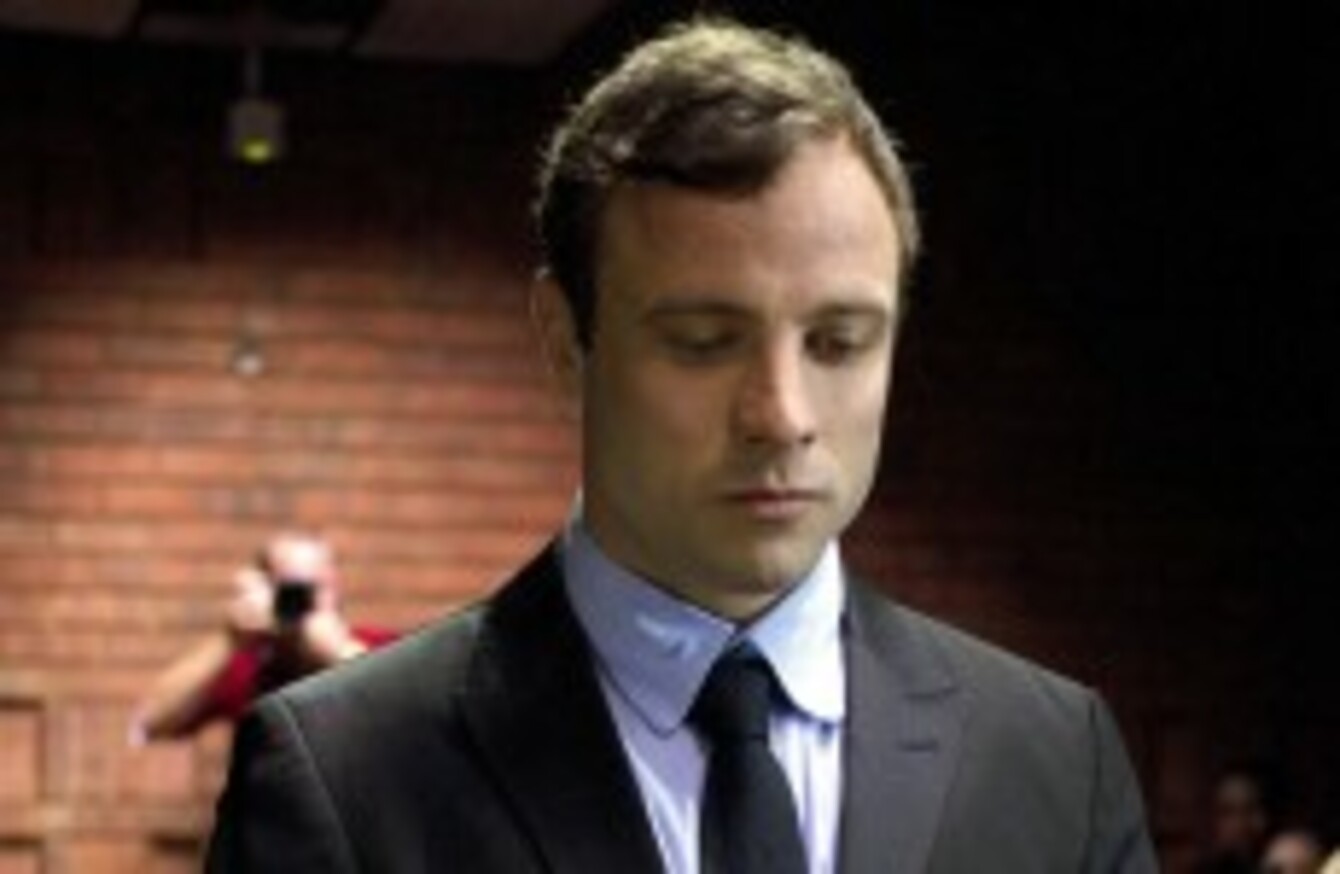 Image: Themba Hadebe/AP/Press Association Images
Image: Themba Hadebe/AP/Press Association Images
THE MURDER TRIAL of Oscar Pistorius will be broadcast on South African television.
The proceedings get underway on Monday, 3 March.
The Olympic athlete is charged with the murder of his girlfriend Reeva Steenkamp on Valentine's Day last year.
Judge Dunstan Mlambo today ruled that media personnel – who applied to the court for permission – are allowed to set up equipment "in accordance to specifications".
They will be able to "obtain a video and audio recording of the permitted portions".
According to EyeWitness News in South Africa, the portions which may be broadcast include audio of the entire trial, audiovisuals of opening arguments, expert witness testimony, police officers, any other state witness unless they object, closing arguments, judgment and sentencing.
The 27-year-old has denied murder, claiming he shot and killed Steenkamp in a case of mistaken identity. He says he believed there was an intruder in the bathroom and he shot through the closed door.
Reporting by AFP