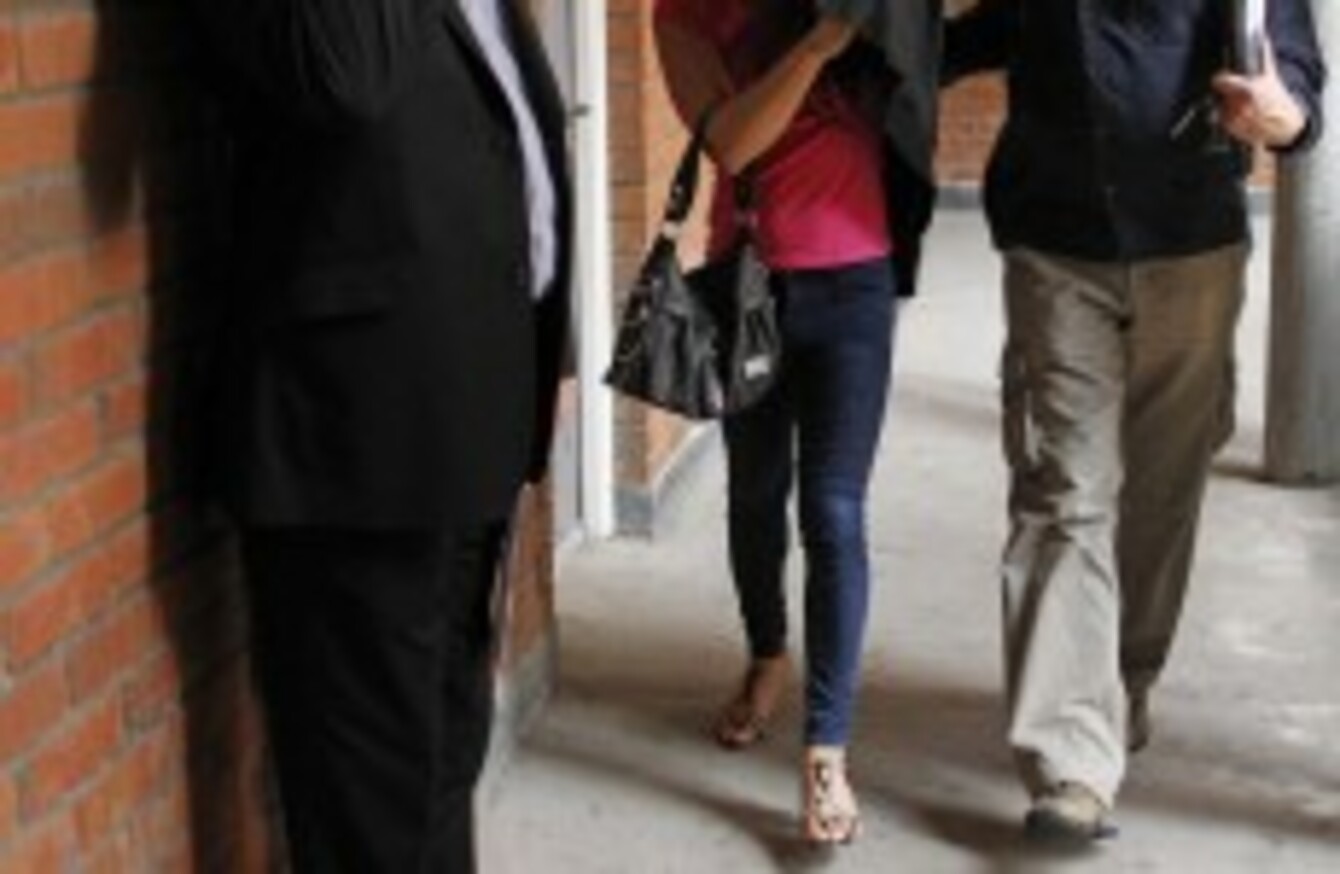 A woman is led away for questioning as part of Operation Quest in Belfast.
Image: Julien Behal/PA Wire
A woman is led away for questioning as part of Operation Quest in Belfast.
Image: Julien Behal/PA Wire
DOZENS OF PROPERTIES have been searched as part of a coordinated cross-border operation carried out by gardaí and the PSNI targeting prostitution.
'Operation Quest' focuses on securing convictions against people involved in organised prostitution, brothel keeping, and associated offences including money laundering.
Over 100 premises were searched in the Republic yesterday and three people were arrested. A man in his 40s and a woman in her 20s are being held under Section 4 of the Criminal Justice Act at Dundrum Garda Station, while a second woman aged in her 20s is being held at Store Street Garda Station under the same section of the Act.
Documents, cash, computers and mobile phones were also seized during the operation.
Gardaí say that those involved in investigating these crimes are given specific training and liaise closely with support groups who work in this area. Garda police is to treat women involved in the operation as witnesses or victims unless significant evidence comes to light which suggests their direct involvement in organising prostitution or brothels.
Over 200 gardaí from around the state, including members of the Organised Crime Unit, were involved in the operation in the Republic of Ireland.
In Northern Ireland, PSNI officers visited more than 20 addresses across the six counties and say they believe that ten of them were being used for prostitution.
Under 'Operation Quest', five people have been arrested in Northern Ireland and three suspected victims of human trafficking have been located by the PSNI. Officers also say that a "significant number" of documents, phones, computers and cash have been seized as part of the operation.
Detective Superintendent Philip Marshall who is heading the PSNI operation said that the scale of the joint operation shows "the extent of the problem on the island of Ireland".
"Our enquiries have established that prostitution was being organised on a cross-border basis so we have adopted a cross-border approach to tackle those organised criminals who are intent on making profits from vulnerable members of society," Marshall said in a statement.
"Police officers, and colleagues in a number of partner agencies, will also work to gather information and evidence in relation to human trafficking, given the exploitation of vulnerable individuals within the so-called sex industry."