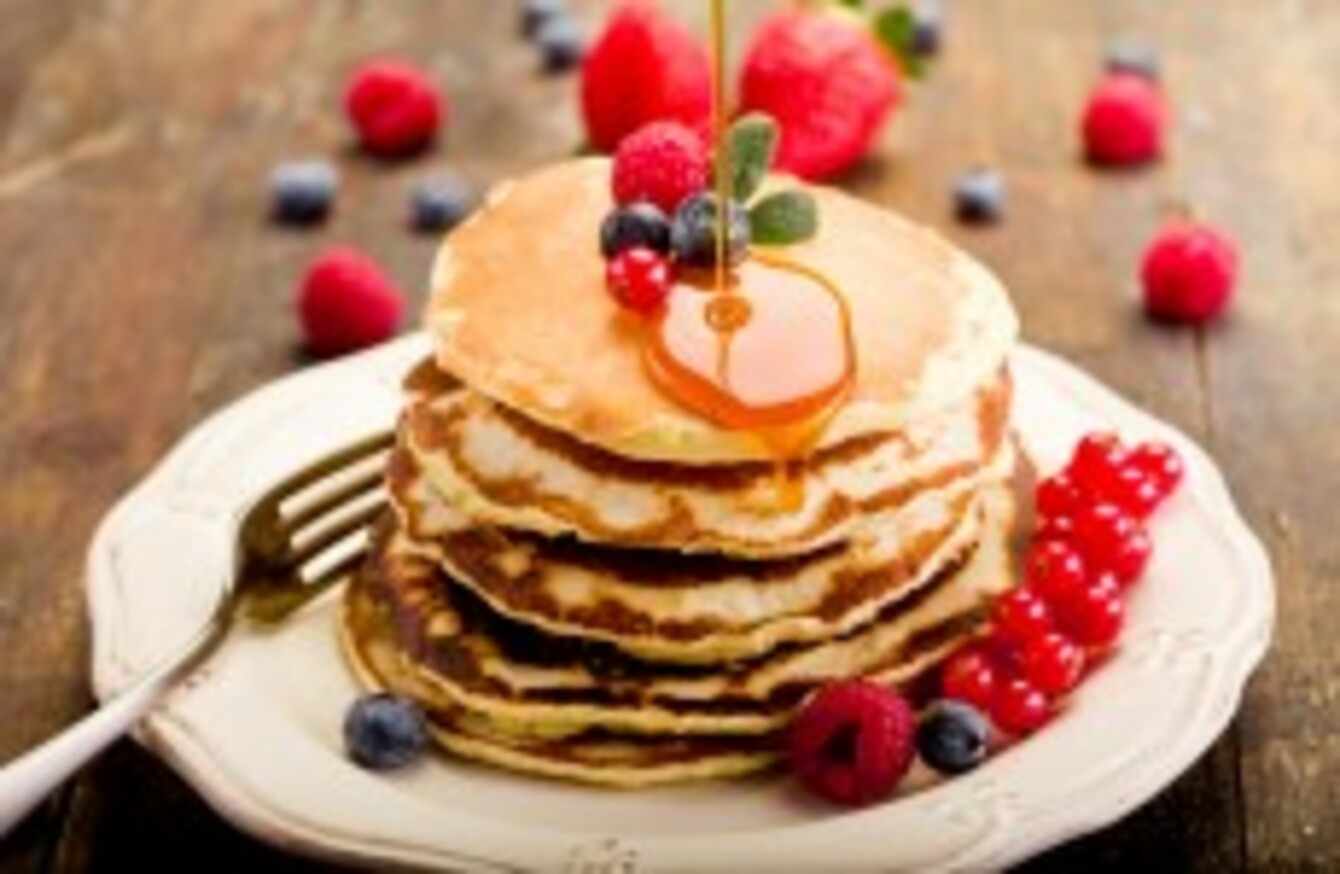 Nobody expects you to make them as good as this
Nobody expects you to make them as good as this
HAPPY PANCAKE TUESDAY.
Today is the day to gorge yourself on those delicious flat pieces of deliciousness (delicious) before 40 days of Lent begin and you swear off the sweets, chocolates and crisps for the next month and a bit. Maybe.
Pancake Tuesday is also known as Shrove Tuesday, shrove is the past tense of the verb shrive which means to obtain absolution for one's sins by means of confession or penance.
We're not sure what sort of penance is involved in eating pancakes but they sure are nice.
So why not share your tips for having the perfect pancake or pancakes in the comments below and let us know what you'll be doing to celebrate this special day. You can also let us know if you're a flipper.
Florence Mynar, left, and Doris Howson, practice their skills for the  1953 Transatlantic Pancake Trophy Race in Olney, Buckinghamshire. (Image: PA/PA Archive/Press Association Images)