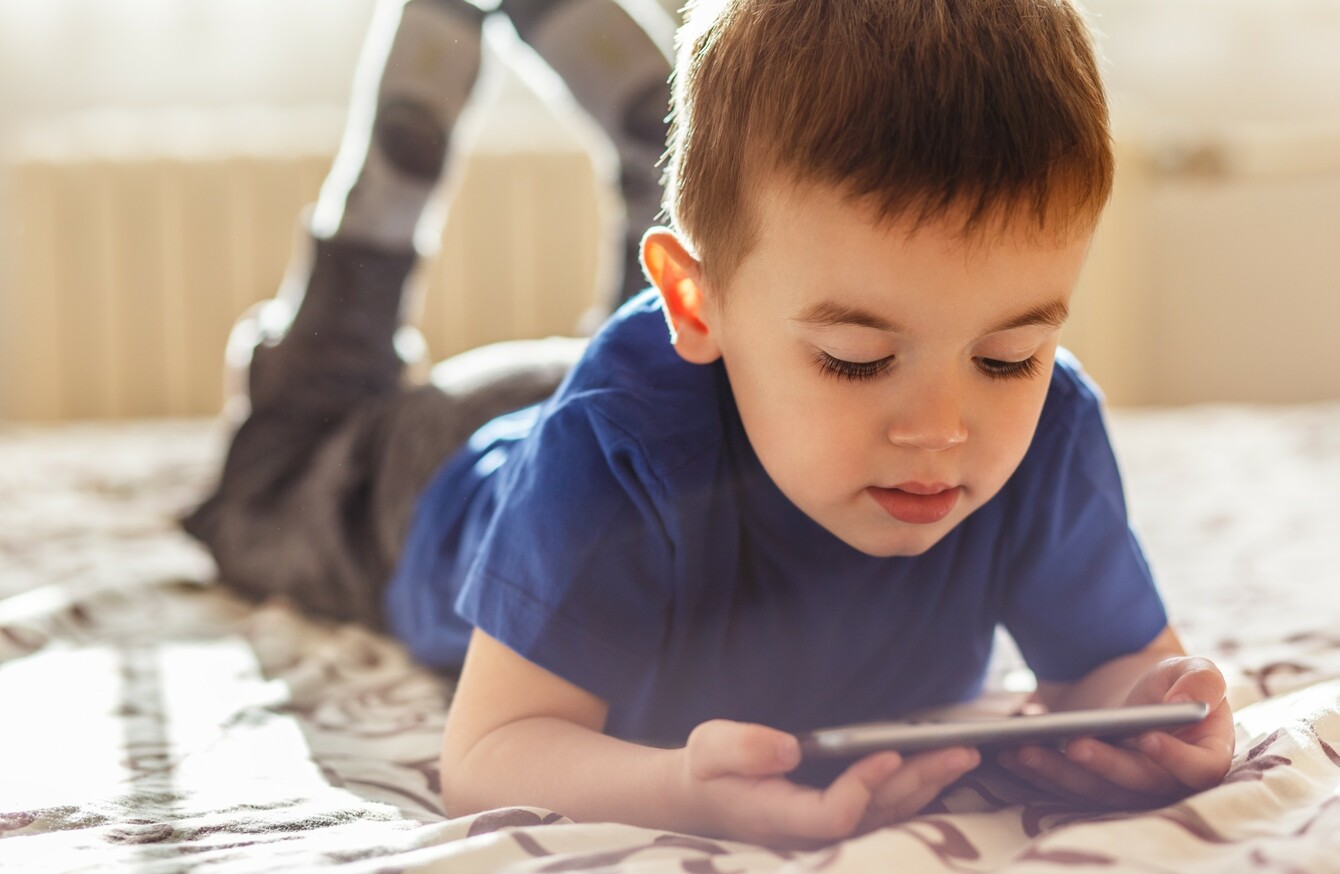 Image: Shutterstock/PointImages
Image: Shutterstock/PointImages
BY THE TIME your little one reaches toddler and preschool age, they're well able to tell you what they want. And that's where the trouble starts, from dealing with tantrums to navigating playdates. That's why it can be so helpful to hear how other parents are getting through it all.
Our Toddler and Preschool Parents Panel is made up of parents with little ones from 24 months up to age five.
This week, we asked parents about the topics they disagree with their partners on when it comes to raising their kids – or just getting through the day-to-day. Whether it's how much television the kids should be watching or how many sweets they should get, parenting alongside another person can be tricky business that many of us can identify with.  
If you have a partner, what's one parenting topic you differ on?
Here are some of the best answers: 
Toy overload: Toy choices for the kids is a tough one in our household, with the current battle being Lego versus LOL surprise. My partner is a Lego freak and buys copious amounts of it "for the kids". I, on the other hand, have slowly become addicted to buying LOL surprise dolls. The kids like both, and willingly reap the rewards of their parents toy related squabbles. And the LOLs are happy with their ever-expanding Lego property empire (of houses, cafes, etc), so it's working itself out for now! 
- Sadhbh Ni Ogain
A co-sleeping conundrum: The topic myself and my husband used to differ on is co-sleeping. He felt that the kids should move into their own rooms after they were weaned. Years later, both our boys still sleep with us in our two small doubles-side-by-side contraption. We both now agree that once they move on from our bed they are likely never coming back, so we are enjoying the cuddles and kicks in the face while they last.
- Kaisu Healy
Tidying up trauma: I'm at home with the kids full-time and working part-time while my husband goes out to work. I have long since learned that tidying up after them is like shovelling snow during a snow storm and I leave most of it until they go to bed. At the weekends, my husband is constantly trying to run around tidying up after them and then gets annoyed when they inevitably mess it all right back up again within minutes (they are two years old).
- Joanne Burke
Saying no is hard: Our main difference in parenting comes down to my inability to say no. My husband is very generous with the girls, but also very practical. I, however, have no ability whatsoever to dismiss any request, regardless of how ridiculous. Hence the latest additions to our household… Snowy and Sneaky the rats!
- Nicola Barry
Rule reversal: I'm at home full time with the kids and my partner works, with a daily three-hour commute – therefore he spends very little time with them during the week and doesn't want to waste his precious time scolding them. I get that, but… I feel, consistency is key and as I am with them 24/7, it's my survival weapon: rules are rules are rules! For example, there's no TV in the evening until the toy tidy up is done, or, no food allowed in the sitting room (I have enough crumbs to be cleaning up without having to check the whole house for discarded food). 
- Emily Lewis
Hold your horse-play: While my husband of course wants to have fun with the girls after work, I'm firmly in a 'wind down, not up' frame of mind. Like most of parenthood, it's hard to get the right balance, and I do hate being the 'bad cop' but sleep is so important for their development, play and laughter essential as well, and of course child-free wind down as a couple is too!
- Juliet Ward 
Turn off the TV-sitter: When I am off, I try and plan an activity most days, be it a trip on the Dart, Luas, a walk up the mountains, or a sea adventure. 'The lads and dads day,' on the other hand, has improved significantly over the last year. It now entails visits to wider family and odd jobs. However, there was a solid number of months in which my husband put the TV-sitter on or spent most of the day with his parents so our little lad could persecute them.
- Ciondhna Kerrigan
The grass might not be greener: The main thing that my husband and I disagree on when it comes to our kids is how old our daughter will need to be before we let her go out and play on the green outside our house. 
My husband is the youngest in his family and was allowed to play on the green outside his house from the age of five. I'm the oldest in my family, and we always had friends over to play in our back garden or in the house. My parents' house was near a busy junction, so this was a much safer option.
We live on a cul-de-sac and cars drive very quickly up and down the road and I think five is far too young to be out playing unsupervised. (I've officially turned into my mother, but I'm kind of okay with that).
I would prefer our daughter to have friends over to our house or for her to go to friend's houses rather than play out on the green until she is at least 11. She's only three now, so I think this is going to be a long-burning conversation. 
- Deirdre McCormack
Screen disagreements: The use of TV/ phones/ iPads is tricky in our house. It echoes in my head that kids shouldn't have more than two hours of screen time a day and try my best to keep below that, whereas my partner is a bit looser with the rules. Even just the general use of phones in front of the kids, he is sick of me nagging him to put the phone down, but I can't help myself!
- Niamh Doyle