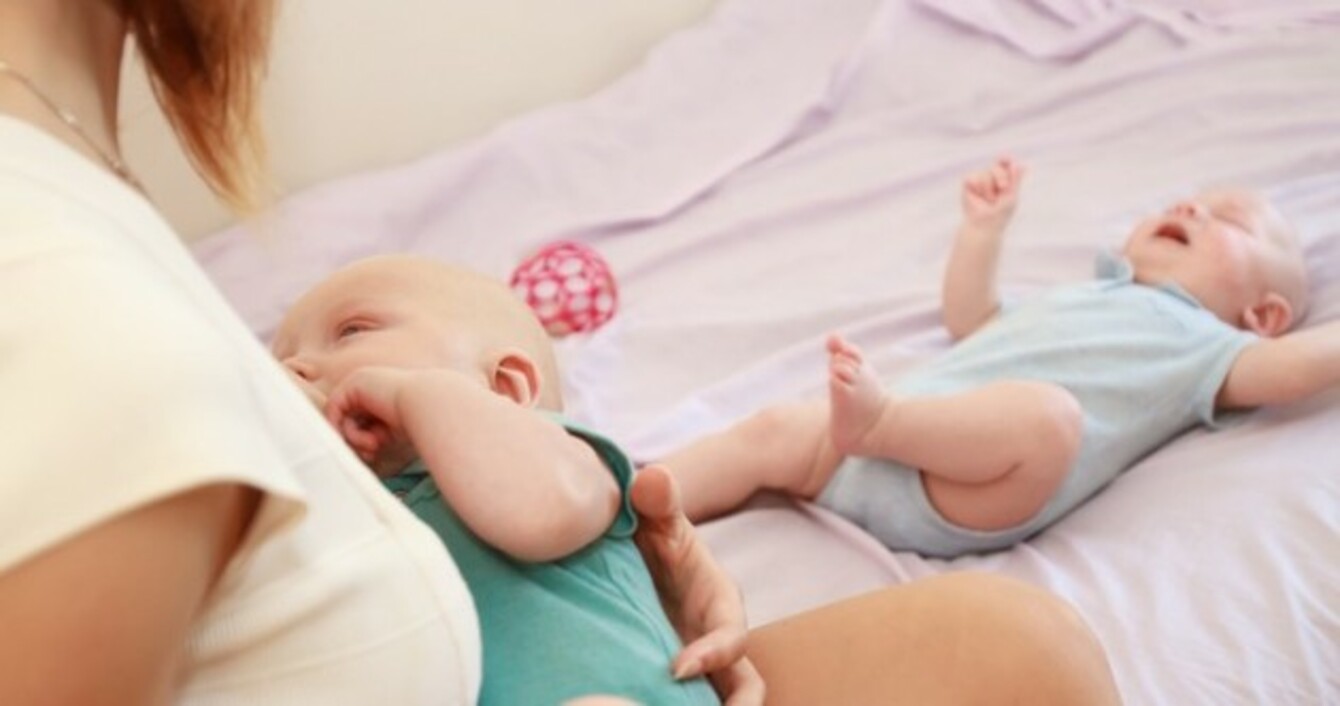 Image: Shutterstock
Image: Shutterstock
BY THE TIME your little one reaches toddler and preschool age, they're well able to tell you what they want. And that's where the trouble starts, from dealing with tantrums to navigating playdates. That's why it can be so helpful to hear how other parents are getting through it all.
Our Toddler and Preschool Parents Panel is made up of parents with little ones from 24 months up to age five.
This week, we asked parents to share their most victorious parenting milestones – the milestone that might have taken a little more work on the part of the parents or the kid to achieve. 

What has been your most victorious parenting milestone so far?
Toilet training our son: The day our son pooed into the toilet, we could have sang from the rooftops. The little general went from a solid 4-a-day pooper to an eye-watering five day drought! Bribery, a Pooland story, more bribery, and hallelujah, it finally happened, we were never so proud. 
- Cliondhna Kerrigan
Surviving my first night alone with twins: It was a personal achievement the first time my wife went away for the night, leaving me alone with a simple mission – to keep our 7-month-old twins alive until she returned.
I aced it, all by myself. Well, almost every family member called in unexpectedly for a prolonged visit, and my Mam stayed over too – but these are minor, insignificant details – I did it all by myself… 
- Ger Lowry
Sending our daughter to preschool: My three-and-a-half year old has seizures, we don't know why. They are 90% sure she doesn't have epilepsy, but we have to carry emergency medication with us in case she has a long seizure.
For a long time, we wanted to wrap our little girl up in bubble wrap and hide her from the world. Her seizures become more frequent when she is unwell and every parent knows that going to playschool inevitably puts your child in contact with whatever bug or virus is going around. We were understandably nervous about her starting her ECCE years at playschool this September, but we knew she would absolutely love it and have a great time with all her new friends and that we couldn't keep her in a bubble just in case she got sick. This was a huge milestone for us as parents. It's midterm break now and we were right, she loves playschool.
- Deirdre McCormack
Taking a splinter out of my son's hand: One of my most memorable parenting milestones was being able to take a splinter out of my then three-year-old's hand. It was one of those long, feathery types that was just under and along the skin.
It took forever for him to let me take a look at it and a good half an hour of convincing and bribery before the brave little fella let me finally clean the hand and take the nasty thing out. There were tears and shouts of joy all around and a well-deserved trip to Smyth's afterwards.
- Kaisu Healy
#Open journalism No news is bad news Support The Journal

Your contributions will help us continue to deliver the stories that are important to you

Support us now
Getting out of the house with newborn twins: For me, getting out of the house by myself with my twins was a big milestone. I think they were about three weeks old and not yet at their due date, so I found the whole thing overwhelming. It took about two hours to get ready to leave and we were back home after a half an hour walk, but it felt great. I never looked back and although I remained fearful that we would get run over by a silent Prius (I'm not joking!) we continued to get out for lovely walks.
- Joanne Burke
Helping our daughter overcome stage fright: Our eldest gets really nervous performing in front of anyone that isn't us. For weeks in advance of her preschool graduation, she was belting out her songs, but on the day, stage fright just took over and she stood frozen unable to utter a word. Cut to her Junior Infant nativity play, she had proudly told us her lines every evening from the start of December, the day came, she stood up and paused, looking out to the audience, her little feet shuffling nervously, twiddling her fingers. I squeezed my husband's hand tightly, just willing her to be brave, and after what seemed like an interminable length of time, she did it! Out smooth and loud and confident, we nearly burst into tears with pride. 
- Juliet Ward 
Successfully retiring my son's dummy: I'm going to have to give ourselves credit for the very recent Getting-Rid-of-Dummy milestone! I hatched a plan last August that when the eldest turned four at the start of October that was it, the dodi/dummy was going to be out of here.  
So I mulled it over and decided come D-day, we would take him to Smyth's to pick a birthday present and the dummy was going to be left behind in exchange for said present… and it worked! We had two nights of moderate whinging, but it was a much quicker turnaround than expected! Such relief!  
- Michelle O'Brien 
Making it out for a morning coffee: I keep coming back to the same memory, from when our firstborn was three weeks old. We had been up since 6am with him and decided we'd try to head out for a coffee. By 8am we were out, fully dressed, with a sleeping baby having a coffee in a café. We were ridiculously pleased with ourselves for having accomplished such an amazing feat… a civilised coffee with just two hours of prep!
- Emily Lewis