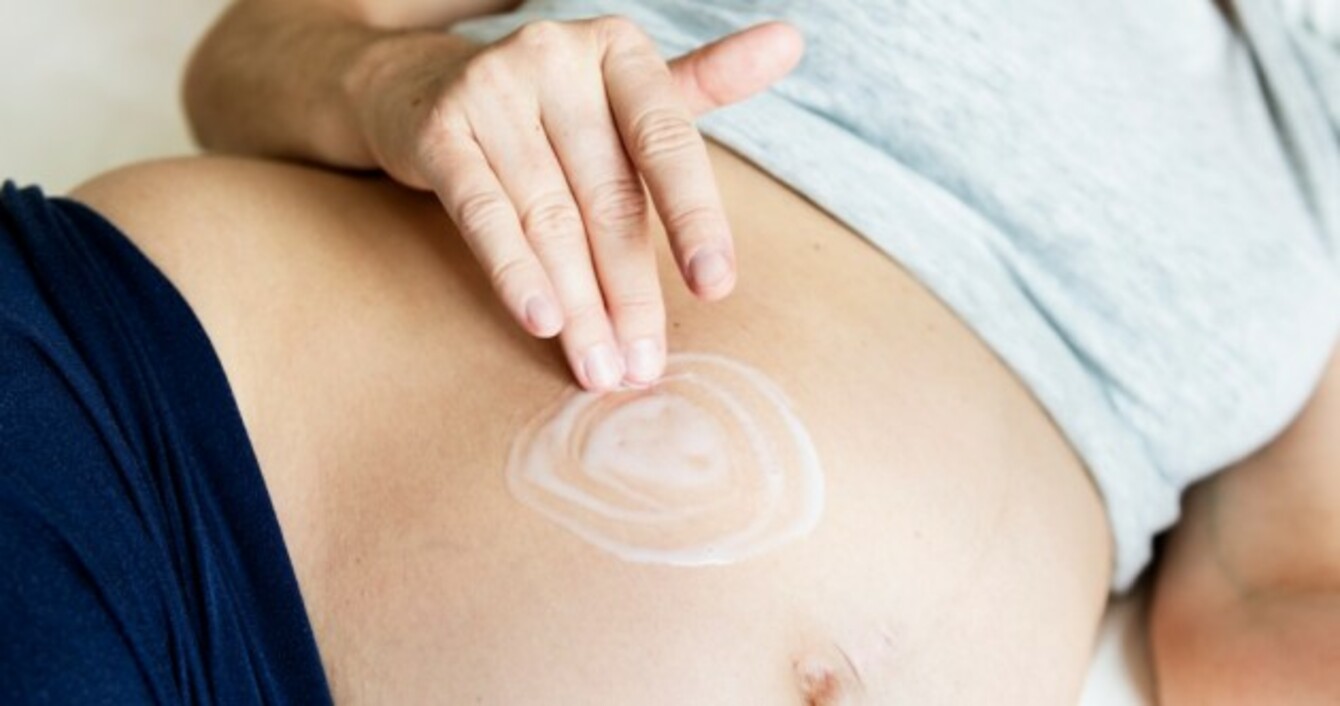 Image: Shutterstock
Image: Shutterstock
WHEN IT COMES to being pregnant, or parenting a newborn, everyone's just figuring things out as they go. That's why it can be so helpful to hear how other people are getting through the mess of it all, from the first nappy change to the countless sleepless nights.
Our Newborn and Baby Parents Panel is made up of parents and parents-to-be, all raising little ones aged up to 24 months.
This week we asked the panel:
What's one pregnancy side effect you definitely weren't expecting?
Here are a few of the best responses….
My complete aversion to meat and hot food in general: Any smell or sight of such food causes me to retch immediately. I try to avoid kitchens and canteens as a result. Everyone talks about morning sickness but they don't explain how it can be a full time job as it is so constant – especially when you are working. I am 15 weeks now and still experiencing it.
- Sarah McGuire
Random and rapid hair growth: Most definitely one of the most surprising changes of pregnancy! It's not commonly discussed, which is strange considering nearly every pregnant woman/mammy I've spoken to has said they have experienced it too.
I'm not just talking "underarm hair is growing faster" kind of hair growth. I mean "my belly is starting to look more and more like Austin Powers' belly every day…" kind of hair growth! I had no idea.
- Shauna Buggy
How fast I'd start to show: I expected my boobs to get bigger, but by week 11 my waistline had thickened and my stomach had rounded. The women I know who have been pregnant didn't show until later. I've had to realise that truly, every pregnancy is different and every body experiences it differently. You might be showing at three months or might not pop until five – once you're being healthy, it's all normal.
- Vicky Kavanagh
My energy levels plummeting: Going from being a fast walker who would overtake people on the pavement, to being overtaken by everyone else was something I didn't expect. I had to adapt and time my commute accordingly. I thought I understood how things would change, but still a part of me thought I could carry on as normal at my usual pace.
– Kathryn Walsh
My sudden sugar addiction: Pick 'n' Mix is my life now. If I had my way I would spend my days eating sugar, sugar and more sugar. Obviously not great for baby or me. Thankfully, so far I've managed to limit my daily sugar intake…. kind of. Pass the fresh veg please….
– Miriam Maher
I'm fit, but I had to accept that my stamina was lower: From being a person who was very active – doing CrossFit five days a week for the past four years, and who enjoyed religiously, weekend walks on the beach, I now find myself struggling to make it to the gym twice a week! If I do summon up the energy to go for a walk I find myself in pain for a few days after it thanks to pelvic girdle pain… that damn PGP!
– Laura Ryan
Pins and needles have kept me up at night: The most surprising thing for me was developing carpal tunnel syndrome in both hands later on in the pregnancy. I did expect the usual swelling of hands and feet but the discomfort and inconvenience of losing the power in my hands was quite difficult and took me by surprise. For the last number of weeks, I've been awake at night with really bad pins and needles/numbness in both hands. 
– Claire Kodjo